UT Athletics Department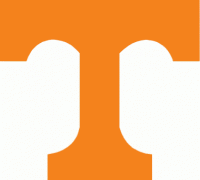 Auburn, AL – Tennessee rallied from double-digit deficit in the first half but could not come back in the second in a 83-77 loss at Auburn to open SEC play on Saturday at Auburn Arena.
Senior Kevin Punter Jr. matched his career high with 31 points to lead Tennessee (7-6, 0-1 SEC), marking the 10th time in 13 games that he has scored at least 20 points. Punter had entered the game averaging 22.2 points per game — the second-highest average in the SEC.
Freshman Admiral Schofield scored a career-high 22 points in his SEC debut.
«Read the rest of this article»
APSU Sports Information

Clarksville, TN – Playing at the Dunn Center for the first time in 32 days, Austin Peay State University women's basketball team used an overwhelming offensive effort to secure a 94-66 Ohio Valley Conference-opening victory against Eastern Kentucky, Saturday afternoon.
«Read the rest of this article»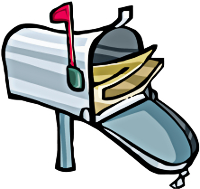 Clarksville, TN – Okay, we all have things that make us crazy. It might be the neighbor next door, our tendency to try to control everything and everyone around us, the world situation, or just the fact that mail carrier keeps putting someone else's mail in our mailbox.
Whatever it is, each of us needs to have coping mechanisms to keep these annoyances from driving us nuts on a daily basis.
Here are a few ways you can at least turn loose of these irritants for a while.
«Read the rest of this article»
Nashville, TN – A herd of runners, walkers and strollers will make their way through Nashville Zoo during the 2016 Zoo Run Run on Saturday, January 23rd.
The annual 5K takes participants past favorite habitats, like Kangaroo Kickabout and Flamingo Lagoon, and along roads and trails not normally accessed by the public. Families and children are encouraged to bundle up and hit the trail. Strollers with all-terrain tires are recommended.
Nashville Zoo will close to the public at 1:00pm on January 23rd to prepare for the Zoo Run Run.
«Read the rest of this article»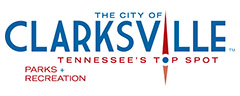 Clarksville, TN – Bel-Aire Pool is one of five public city pools in Clarksville. It was recently closed due to maintenance issues. Mark Tummons, Clarksville Parks and Recreation Director, says resident input will aid in the development of future plans for the pool.
"From this process, we hope to generate involvement from conception to completion," Tummons says. "By interacting with citizens in real-time and having two-way communication we hope to create a high level of citizen engagement."
«Read the rest of this article»
Clarksville, TN – The Cumberland Arts Centre, in Downtown Clarksville, will hold open auditions for the upcoming production of "Allocating Annie" on Monday and Tuesday nights, January 4th and 5th at 7:00pm.
"Allocating Annie" is a romantic comedy of misunderstandings.  It calls for 3 males, (ages 20 – 50) and 4 females, (ages 20 – 60).
For more information, call the theatre at 931.552.1106. This production will be directed by Jan Dial. The theatre is located at 710 Main Street in downtown Clarksville, TN.

Clarksville, TN – The Customs House Museum and Cultural Center is located in historic downtown Clarksville, Tennessee. Come explore an entire city block featuring large gallery spaces filled with fine art, science and history.
Some of the events in January at the Museum are: Of Stars & Stripes: From the Collection of Dr. John Olson, Patterns of History: Quilts from the Collection, The Art of Noriko Register and Champagne & Chocolate.
«Read the rest of this article»
Washington, D.C. – The National Highway Traffic Safety Administration reports Honda (American Honda Motor Co.) is recalling certain model year vehicles because they have a passenger side frontal air bag that may be susceptible to moisture intrusion which, over time, could cause the inflator to rupture upon its deployment.
«Read the rest of this article»
NASA Headquarters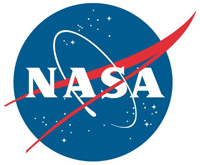 Washington, D.C. – The U.S. Postal Service has previewed the New Year's series of stamps highlighting NASA's Planetary Science program, including a do-over of a famous Pluto stamp commemorating the NASA New Horizons' historic 2015 flyby.
The Postal Service on Wednesday released a preview of its new 2016 stamps, which include an image of Pluto and the New Horizons spacecraft, eight new colorful Forever stamps of NASA images of solar system planets, a Global Forever stamp dedicated to Earth's moon as well as another postal treat for space fans: a tribute to 50 years of Star Trek.
«Read the rest of this article»