Clarksville, TN – The Customs House Museum and Cultural Center is located in historic downtown Clarksville, Tennessee. Come explore an entire city block featuring large gallery spaces filled with fine art, science and history.
Some of the events in January at the Museum are: Of Stars & Stripes: From the Collection of Dr. John Olson, Patterns of History: Quilts from the Collection, The Art of Noriko Register and Champagne & Chocolate.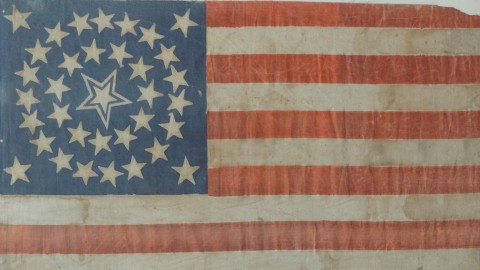 Exhibits
Of Stars & Stripes: From the Collection of Dr. John Olson
January 13th – February 28th
See the history of our country through this private collection of vintage flags. See original pre-Civil War flags, reproductions from the Colonial era, and more!
Patterns of History: Quilts from the Collection
October 9th – January 31st
Quilts became a popular bed cover in the early 19th century when the power loom was introduced to the United States in 1814. See a variety of quilts out of the past from the museum collection. Sponsored in part by Legends Bank.
Surroundings: The Art of Frank Baggett
November 3rd – January 10th
Artist Frank Baggett is a Tennessean and is known nationally as a successful landscape and wildlife artist with over 40 years of experience. The love of the outdoors drew Frank into "en plein air" (painting outdoors on sight) and many of his works capture a moment in time when the lighting was "just right."
The Art of Noriko Register

January 5th – January 31st
Noriko attended art school at Bunka Gakuin in Tokyo and again in New York City. She moved from Japan to New York in 1980 and currently makes her home in Hermitage, TN.
Her paintings focus on the everyday objects which fascinate her: their color and shape in the space they inhabit and the space her art creates for them.
Activities
Champagne and Chocolate
Thursday, January 28th, 5:30pm
Champagne and Chocolate is back for its seventh year to benefit the Customs House Museum. Don't miss this signature event of the winter season! Guests can enjoy a variety of tasty delicacies and bid in the evening's silent auction, where they will find a select group of regional art, jewelry, and more.
Tickets are $50.00 per person and go on sale Monday, December 28th! To purchase call Colin McAlexander at 931.648.5780 or
www.customshousemuseum.org/calendar/champagne-chocolate
Quilt History Discussion with Judy Schwender
Sunday, January 17th, 2:00pm – 4:00pm
Program is free with paid museum admission or museum membership. Join us as Judy Schwender, Curator of Collections and Registrar at the National Quilt Museum in Paducah, KY, discusses quilt history and technique. Guests are welcome to bring in their heirloom quilts for discussion. Program is sponsored in part by grant funding through the National Endowment for the Arts.
Picture Book Stories with Ms. Sue & Spencer the Bear
Every Wednesday & Thursday | 10:30am – 11:00am
Join Ms. Sue and Spencer the Bear in the Turner Auditorium for story time.
The Art of the Picture Book
Family Day—Saturday, January 9th | 10:30am – 11:15am and 2:30om – 3:15pm
Parents, this activity is for all school – aged children who love to read, draw, and/or write. This month we will look at, discuss, and read several books about well-known, and little-known, storybook bears. A writing and illustration activity will be included.
Children must be accompanied by an adult. Come rediscover the pleasure of picture books with your child. Bring a favorite bear book, if you would like. We will meet in the Turner Auditorium.
Please Note: Art Activities
During the renovation of the Kimbrough Gallery and Memory Lane, the art activities will be available in the Coca Cola Café, except during birthday party rentals. January's theme is Winter and our Forest Friends.
All activities are free with your museum membership or paid admission. All ages are welcome! For more information, contact Ms. Sue at 931.648.5780 or
The Museum will be closed on Monday, January 18th for Martin Luther King Jr. Day.
About the Customs House Museum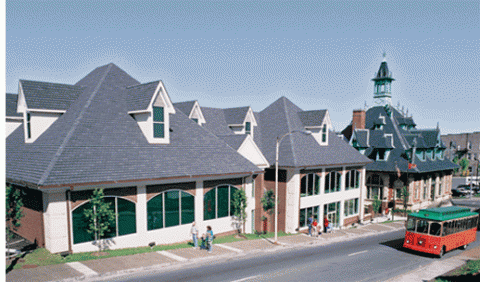 Located in the heart of historic downtown Clarksville, Tennessee, the Customs House Museum and Cultural Center is the State's second largest general museum. The original portion of the building was constructed in 1898 as a U.S. Post Office and Customs House for the flourishing tobacco trade. Incorporating a number of architectural styles, the original structure is one of the most photographed buildings in the region.
With over 35,000 square feet of the region's best hands-on activities and special events…people of all ages agree – the Customs House Museum is well worth the stop!
The Explorer's Gallery is packed with fun, learning and fantasy in Aunt Alice's Attic, McGregor's Market and kitchen, and of course – the Bubble Cave! Finally, get "all aboard" to see our fantastic model trains. Our volunteer engineers "ride the rails" every Sunday afternoon from 1:00pm to 4:00pm.
Regular museum hours are 10:00am to 5:00pm Tuesday through Saturday, and 1:00pm to 5:00pm on Sundays. Adult admission is $7.00, Senior Citizens and College ID $5.00, Ages 6 to 18 $3.00, and under six years and Museum members are free.
The Customs House Museum is located at 200 South Second Street. For more information, call 931.648.5780 or visit their website at www.customshousemuseum.org