Clarksville, TN – Tonight, Monday January 4th, 2016 at 7:59pm, the Clarksville Police Department responded to a shooting that occurred at a residence on the 800 block of Isaac Drive.
There was one victim from the shooting. The adult male victim died at the scene of the incident.
The suspect(s) is unknown.
«Read the rest of this article»
UT Athletics Department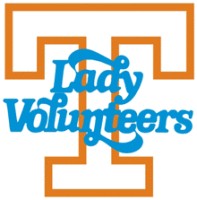 Columbia, MO – No. 12 Tennessee put together a complete performance to knock No. 20 Missouri from the ranks of the unbeaten with a 71-55 victory on Monday night at Mizzou Arena.
The Lady Vols (10-3) held the Tigers to a season-low 55 points and 2-for-21 shooting from 3-point range to open Southeastern Conference play with a victory for the second consecutive year.
With the win, UT improved to 3-2 against ranked opponents this season and extended its winning streak to three games.
«Read the rest of this article»
Austin Peay Sports Information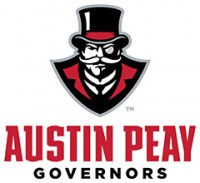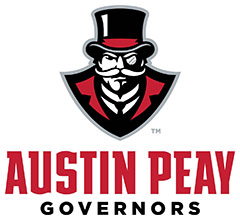 Clarksville, TN – It was a milestone semester in the classroom for Austin Peay State University's athletics department as its 328 student-athletes combined for a record 3.022 grade-point average during the Fall 2015 Semester.
The department saw a record 202 student-athletes named to the Athletics Director's Honor Roll with at least a 3.0 GPA during the semester. In addition, a record 113 student-athletes were named to the Austin Peay Dean's List with at least a 3.5 GPA. It is the first time in department history more than 200 student-athletes were named to the AD's honor roll and more than 100 student-athletes received Dean's List recognition.
«Read the rest of this article»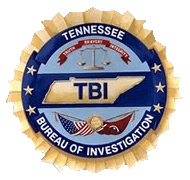 Nashville, TN – The Tennessee Bureau of Investigation has a new addition to the state's Top Ten Most Wanted list, Rick James Brock of New Tazewell, TN.
Rick Brock is wanted by the Claiborne County Sheriff's Office and the Tennessee Bureau of Investigation for four counts of Rape of a Child and four counts of Aggravated Assault with a Firearm.
«Read the rest of this article»
Tennessee Titans Football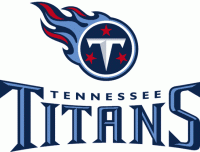 Nashville, TN – On Monday, January 4th, 2016, the Tennessee Titans named Steve Underwood Chief of Executive Officer for the franchise.
Underwood has been with the Titan's organization for 35 years. He served four years as Tennessee's senior executive vice president and general counsel from 2008-11.
"Today, I am glad to announce that Steve Underwood will be continuing in his role as our president and chief executive officer on a permanent basis," said Titans Controlling Owner and Co-Chairman of the Board of Directors Amy Adams Strunk.
«Read the rest of this article»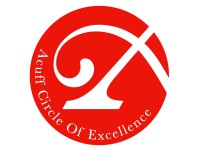 Clarksville, TN – The coveted Acuff Circle of Excellence Ovation Awards in the arts will be presented March 6th, 2016, but nominations already are being sought.
The Circle, a non-profit organization affiliated with the Austin Peay State University Foundation, is a patron society of the Center of Excellence for the Creative Arts. The awards have been presented since 1996.
The nominees must have made significant contributions to the artistic and cultural life of the Clarksville-Montgomery County community. Anyone can submit nominations. Nominations will be accepted now through Wednesday, January 20th, 2016 «Read the rest of this article»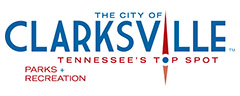 Clarksville, TN – Thanks to a group of Clarksville Academy students, a grant from the Clarksville-Montgomery County Community Health Foundation and a partnership with the City of Clarksville, a bicycle share program will soon come to Liberty park and McGregor park.
The group, comprised of about eight Clarksville students each year, researched and wrote a grant proposal as part of Clarksville Academy's Challenge Based Learning (CBL).
«Read the rest of this article»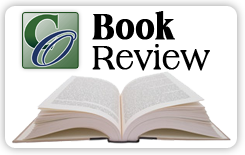 Clarksville, TN – When you are making your resolutions for 2016, please add these three authors because you'll be doing yourself a favor. Each is a master story teller and will enrich your intellectual life immeasurably.
Ann Patchett, one of the owners of Parnassus Bookstore in Nashville, has written six novels, each of which has a new cast of unforgettable characters. Her novels are "The Patron Saint of Liars", "Taft, The Magician's Assistant", "Bel Canto", "Run", and "State of Wonder".
«Read the rest of this article»

Clarksville, TN – Native Clarksvillian Janet Jones Felts will exhibit her artworks throughout the month of January at the Downtown Artist Co-op Gallery. Her show, "Freedom to Explore", represents her diversity acquired from years of study as an art educator in Tennessee and Georgia.
Her works include creations in acrylics, watercolors, pen and ink, charcoal and oil. Janet's style is realistic and her favorite subject matter revolves around trees and nature. She works in her studio and also outdoors in plein air.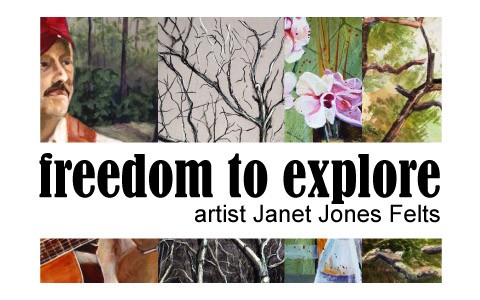 «Read the rest of this article»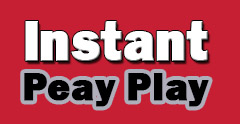 Clarksville, TN – It's not often that two high school basketball teammates continue their respective careers at the same Division I program, but Austin Peay State University has such a duo in Chris Porter-Bunton and Jared Savage, and that twosome are starting to make their presence known for the Governors.
Porter-Bunton, a red-shirt freshman post/power forward, and Savage, a true freshman wing/small forward, played in Bowling Green, KY at Warren Central High School for William Unseld, combining for 77 wins during their three years together for the Dragons.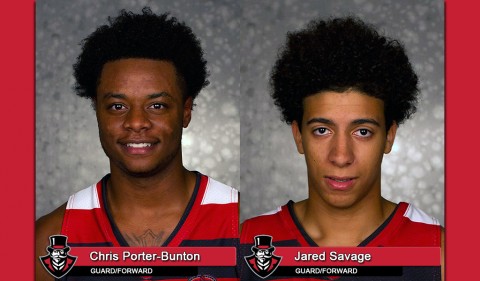 «Read the rest of this article»