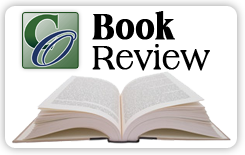 Clarksville, TN – When you are making your resolutions for 2016, please add these three authors because you'll be doing yourself a favor. Each is a master story teller and will enrich your intellectual life immeasurably.
Ann Patchett, one of the owners of Parnassus Bookstore in Nashville, has written six novels, each of which has a new cast of unforgettable characters. Her novels are "The Patron Saint of Liars", "Taft, The Magician's Assistant", "Bel Canto", "Run", and "State of Wonder".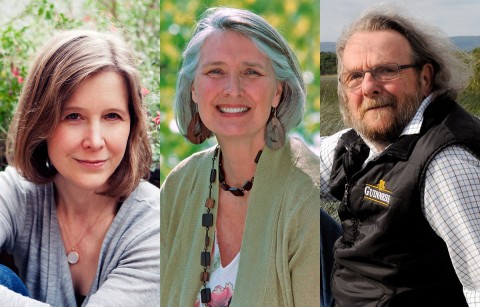 I read "Bel Canto" first and was hooked immediately. The Italian phrase "bel canto" means "beautiful singing" or "beautiful song" and describes a lyrical style of singing, especially in opera. Think about the incredible voices of Renée Fleming or Sarah Brightman or Jackie Evancho.
The plot of "Bel Canto" involves a birthday party for a Japanese opera buff businessman in Peru that goes horribly wrong as terrorists invade. Patchett's handling of myriad characters keeps the reader turning pages to the very end.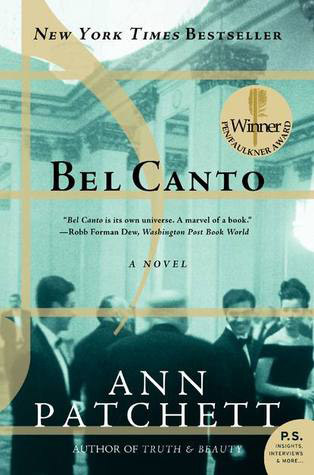 Superstar American diva Roxane Coss is at the center of the firestorm that results from months of captivity. An opera by Jimmy López with libretto by Nilo Cruz is based on Ms. Patchett's best-selling novel, winner of the Orange Prize for Fiction and the PEN/Faulkner Award in 2002.
Ann Patchett has also written three books of nonfiction, "Truth & Beauty", about her friendship with the writer, Lucy Grealy, What now? an expansion of her graduation address at Sarah Lawrence College, and, most recently, "This is the Story of a Happy Marriage", a collection of essays on commitment.
Her books are also recorded, some of which are read by the author herself. I strongly urge you to listen to "This is the Story of a Happy Marriage" so that you can hear the voice of the writing first hand. I was able to check this out from my local library but I bought all her books for my personal library. Had I read her books before I wrote "Tennessee Literary Luminaries", I would certainly have included Ms. Patchett as one of them.
A Canadian author, Louise Penny writes her eleven mysteries based on the career of Chief Inspector of Homicide, Armand Gamache, head of homicide for the Sûreté du Québec.
The books in her current list are "Still Life", "A Fatal Grace/Dead Cold" (same book, different title), "The Cruelest Month", "A Rule Against Murder/The Murder Stone" (same book, different title), "The Brutal Telling", "Bury Your Dead", "A Trick of the Light", "The Beautiful Mystery", "How the Light Gets In", "The Long Way Home", and "The Nature of the Beast".
The quiet village of Three Pines plays a central role in many of these books. Three Pines has a collection of intriguing characters who not only lead to the discovery of the murderers but sometimes turn out to be the murderer him/herself! A number of these books are also on CD and are perfect for listening to as you drive from place to place.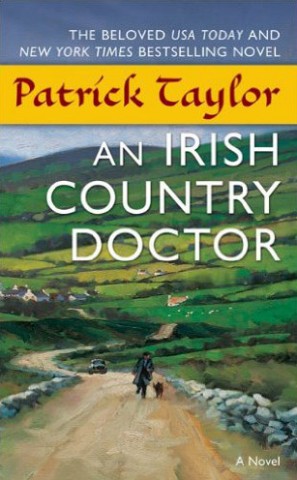 Third, but just as unforgettable, is Patrick Taylor, the author of Irish Country novels about Ballybucklebo, a small town in Ireland, and its Doctors Laverty and O'Reilly. With a career in medical research and teaching in the field of human infertility, Dr. Taylor is himself an obstetrician and gynecologist.
He has written or contributed to 170 academic papers and six textbooks and also served as editor-in-chief of the Canadian Obstetrics and Gynaecology Journal, as well as writing a monthly medical humor column and serving as book reviewer for Stitches: The Journal of Medical Humour. His novels are full of fun and human frailty as he introduces the wonderful world of "eejits," as he describes those who live in Ballybucklebo.
The Irish Country novels— "An Irish Country Doctor", "An Irish Country Village", "An Irish Country Christmas", "An Irish Country Girl", "An Irish Country Courtship", "A Dublin Student Doctor", "An Irish Country Wedding", "Fingal O'Reilly: Irish Doctor", "The Wily O"Reilly", "An Irish Doctor in Peace and at War", and "An Irish Doctor in Love and at Sea" are best read in order of their writing.
I was fortunate to be able to check out not only the books but a number of recordings of them from my local library and I'm looking forward to the next of the series.
Dr. Taylor has also written books about the Irish "troubles" and they are also available on line and possibly at the library.
These three must-read authors have extensive web sites and articles about them. I hope you'll include them in your 2016 activities. In my humble opinion, each is worth many hours of your time.