Tennessee (7-6, 0-1 SEC) vs. Florida (9-4, 1-0 SEC)
Wednesday, January 6th, 2015 | 7:00pm ET (6:00pm CT)
Knoxville, TN | Thompson-Boling Arena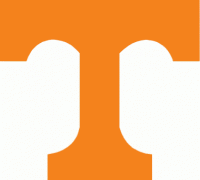 Knoxville, TN – Tennessee looks to maintain its perfect 7-0 mark at home this season when it welcomes SEC rival Florida to Thompson-Boling Arena at 7:00pm ET (6:00pm CT) on Wednesday night. The Vols' SEC home opener against the Gators will be televised on ESPN2.
Tennessee (7-6, 0-1 SEC) suffered an 83-77 setback at Auburn to begin conference play on Saturday. Despite getting 31 points from Kevin Punter Jr. and a season-best 22 from freshman Admiral Schofield, the Vols were undone by a slow day from beyond the arc (3-of-28 as a team) and 17 made 3-pointers from the homestanding Tigers.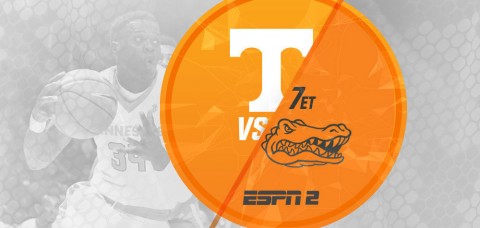 The loss marked just the third time in the last 11 seasons that UT had dropped its SEC opener and it also halted an eight-game winning streak for Tennessee over Auburn.
Punter's 31-point outing matched his career-high set in the season opener against UNC Asheville and pushed his season-long scoring average to 22.8 points per game. That figure ranks second in the SEC and 11th nationally. Meanwhile, Schofield's 22 represented the most points scored by a Vol in his SEC debut since Scooter McFadgon scored 31 at Georgia in 2004.
Senior Armani Moore turned in another strong effort on the glass at Auburn, pulling in a team-high nine rebounds. Through 13 games, Moore is the team's leader in rebounding at 8.2 rpg, including a rate of 11.7 per game over his last three contests. Junior wing Robert Hubbs III also had one of his better outings since returning from injury, scoring 13 points on 6-of-10 shooting at Auburn.
Florida (9-4, 1-0 SEC) enters Wednesday's contest off of an SEC-opening, 77-63 win over Georgia on Saturday. Five Gators finished in double figures in the win, led by 18 points from freshman guard KeVaughn Allen and a 12-point, 12-rebound double-double from John Egbunu, a 6-11 redshirt sophomore. Senior forward Dorian Finney-Smith is the team's leading scorer over the first 13 games of the season, averaging 13.2 ppg.
UF boasts the top scoring defense in the SEC this season, allowing its opponents only 62.0 ppg on 38 percent shooting. On the year, Florida is 1-2 in true road games with losses at Michigan State and Miami and a win at Navy.
The Vols will be looking to snap a four-game losing streak to the Gators. UT's last win in the series came in February of 2013 — a 64-58 win over eighth-ranked UF in Knoxville.
Tennessee remains at home following Wednesday's contest as it hosts No. 21 Texas A&M at 1:00pm. That game will be televised on the SEC Network.
A Win Would
Snap Florida's four-game win streak in this series. Snap Tennessee's three-game losing streak in SEC home openers. The Vols' last won their SEC home debut in 2012, defeating No. 13 Florida 67-56.
Preserve UT's unblemished home record. The Vols are 7-0 on Rocky Top this season.
About the Florida Gators
Auburn is 9-4 (1-0 SEC) in its first season under head coach Mike White, who was the head coach at Louisiana Tech the past four seasons. The Gators opened SEC play with a home win over Georgia Saturday.
In the preseason, the media picked Florida to finish sixth in the SEC standings. The Gators are 1-2 in true road games this season and 2-1 in neutral-site contests (3-3 overall away from Gainesville, FL).
Florida allows just 62.0 points per game. It leads the SEC and ranks 20th nationally in scoring defense. The Gators rank 14th nationally in field-goal percentage defense, holding opponents to .375 shooting.
Gators senior forward Dorian Finney-Smith leads Florida in scoring (13.2 ppg) and rebounding (7.4 rpg) this season. A second-team All-SEC performer last season, Finney-Smith transferred to Florida from Virginia Tech in 2012. Memphis, Tennessee, native and sophomore starter Chris Chiozza leads the SEC with a 4.0 assist-to-turnover ratio.
No player on Florida's roster averages 30 or more minutes played this season.
Tennessee in SEC Home Openers
The Volunteers 15-13 in SEC home openers at Thompson-Boling Arena and 5-5 in their last 10. The Vols have dropped three straight SEC home openers, falling to Alabama, Texas A&M and Ole Miss in 2015, 2014 and 2013, respectively.
Tennessee's last SEC home-opening victory was a 67-56 win over 13th-ranked Florida on January 7th, 2012.
Last Meeting with Florida
Armani Moore
led Tennessee with 16 points, but the Vols could not overcome Florida's first-half surge, falling to the Gators, 66-49, February 28th, 2015, in Gainesville. Moore shot 7-of-8 from the field and also corralled a team-best five rebounds.
Derek Reese
finished with 10 points and four rebounds.
Josh Richardson
scored all nine of his points in the second half and also tallied three assists and two boards.
The Gators shot 57.1 percent from the floor and made nine 3-pointers. Dorian Finney-Smith scored a game-high 20 points and made four 3's. Eli Carter (11 points) and Jon Horford (10 points) also reached double-figures for Florida.
Tennessee climbed back to within 15 points with 7:35 remaining after a Richardson 3-pointer. The Gators held off the Vols' attack over the last few minutes to secure the win. UT outscored Florida, 27-26, in the second half, but the Gators' hot first half was too much to overcome.
Florida controlled the first half, taking a 40-22 lead into the break. The Gators shot 69.6 percent (16-of-23) from the floor and went 7-of-11 from beyond the arc in the opening 20 minutes.
The game started with both teams trading 3-pointers, but Florida seized control early with a triple by Carter five minutes into the game that gave the Gators a 15-5 advantage. Tennessee pulled to within six points, 22-16, on a dunk by Robert Hubbs III at the 9:50 mark. However, Florida went on a 12-2 run over the final four minutes of the half to stretch its lead to 18 at the break.
Memorable Vol Performances against Florida
The legendary Bernard King recorded the third-best scoring performance in school history with a 43-point, 20-rebound effort as the Vols topped the Gators 93-84 on January 17th, 1976, in Stokely Athletics Center.
During the 1983-84 season, Willie Burton averaged 16.7 points, 9.3 rebounds, 2.0 assists and shot .500 (17-of-34) from the floor against the Gators. UT was 3-0 vs. Florida that season. Dane Bradshaw's breakaway layup with 20.1 seconds to play proved to be the winning basket as the Vols upset second-ranked Florida 80-76 in Knoxville on January 21st, 2006.
The Vols upset fifth-ranked Florida 86-76 on Senior Day in Knoxville behind Chris Lofton's 21 points on February 27th, 2007. ESPN College GameDay broadcast live from Rocky Top, Peyton Manning addressed the Vols in the locker room before the game, and Pat Summitt donned cheerleader garb and led the sold-out crowd in a rendition of Rocky Top during a media timeout.
Unbeaten at Thompson-Bowling Arena
Tennessee Volunteers Riding Seven-Game Home Win Streak

Tennessee's current seven-game home win streak is its longest since the Vols won their first seven games at Thompson-Boling Arena last season. The Vols are outscoring opponents by 12.4 ppg at home this year while shooting .473 as a team, including a .366 mark from 3-point range.
The Big Orange also block 6.9 shots per game at home this season.
Vols to debut Nike "Smokey Grey"
Tennessee officially switched to Nike as its official apparel provider on July 1st, 2015, and on Wednesday, the Vols' Nike "Smokey Grey" uniforms will make their debut.
Nike paid homage to Tennessee teams of the early 20th century as it designed the current Smokey Grey uniform. The 1911 and 1912 Volunteers teams wore jerseys with a dark horizontal stripe across the chest. And multiple UT teams, including the 1936 and 1941 squads, played with the word "Vols" emblazoned across their chest.
Tennessee has worn grey just once since 1950. That game was a 49-56 loss to No. 1-ranked Florida at the SEC Tournament in Atlanta on March 15th, 2014.
Schofield'S SEC Debut Worthy of a Salute
True freshman swingman Admiral Schofield totaled a season-high 22 points on 9-of-19 shooting in his SEC debut at Auburn Saturday. That marked the highest scoring output by a Vol in his SEC debut since guard Scooter McFadgon–not a freshman, but a junior transfer from Memphis–scored 31 at Georgia on January 7th, 2004.
Broadcast Information
TV | ESPN2
Play by Play: Dave Lamont
Analyst: Sean Farnham
Producer: Jim Gaiero
---
Radio | Vol Network
Play by Play: Bob Kesling
Analyst: Bert Bertelkamp
Engineer: Tim Berry
---
Satellite Radio
Sirius: Channel 81 (UT feed)
XM: Channel 81 (UT feed)
Online/Mobile
www.UTsports.com
Free audio stream only
www.WatchESPN.com
Free video stream