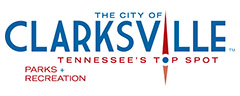 Clarksville, TN – Clarksville Parks and Recreation is now accepting applications for lifeguard positions for the 2016 summer swimming season.

To become a lifeguard, participants must be at least 15 years of age and able to swim 300 yards continuously, tread water for two minutes without the use of arms or hands and successfully complete a timed event within 1 minute and 40 seconds.

Training and certification will be provided!

Apply at the Clarksville Parks and Recreation Main office, the Indoor Aquatic Center, or online at www.cityofclarksville.com
Training
To better prepare those interested in becoming a lifeguard, the Indoor Aquatic Center, located at 166 Cunningham Lane, will host a training camp from 11:00am to 1:00pm every Saturday in February. The training camp will help participants build stamina in preparation for the swim test.
There is no additional cost to attend the training camp, it is included with General Admission ($5.00).
Certification
After passing the swim test, applicants will be placed in one of the following certification courses: February 22nd-26th, March 7th-11th, or March 20th-24th. The cost for the course is $60.00 plus $33.00 for the resource book.
For more information about lifeguard training and certification, please contact the Indoor Aquatic Center at 931.472.3380 or visit www.cityofclarksville.com/aquatics
About the Indoor Aquatic Center
The Indoor Aquatic Center, located at 166 Cunningham Lane, is the only public, indoor pool in the city of Clarksville. The Indoor Aquatic Center offers swim lessons, water fitness classes, lap swim, and open swimming from October through May each year.
About Clarksville Parks and Recreation
The mission of Clarksville Parks and Recreation is to provide a variety of positive recreational experiences to enhance life values for individuals, families, and our diverse culture. To learn more, visit www.cityofclarksville.com, like us on Facebook, or call 931.645.7476.
Sections
News
Topics
Clarksville Parks & Recreation Department, Clarksville Parks and Recreation, Clarksville TN, Cunningham Lane, Indoor Aquatic Center, lifeguard training, Lifeguarding Certification, lifeguards