#12/11 Tennessee (10-4, 1-1 SEC) vs. Auburn (11-4, 1-1 SEC)
Sunday, January 10th, 2016 | 2:01pm ET (1:01pm CT)
Knoxville, TN | Thompson-Boling Arena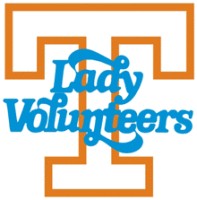 Knoxville, TN – The #12/11 Lady Vols (10-4, 1-1 SEC) will look to bounce back from their first conference loss with a game against Auburn (11-4, 1-1 SEC) at Thompson-Boling Arena on Sunday. Tipoff is slated for 2:01pm ET (1:01pm CT), and the game will be broadcast on ESPNU and available online via WatchESPN.
Both teams started with wins over ranked teams in their respective conference openers but fell on Thursday night. After drawing a Monday night matchup this week at Missouri, the UT women are playing their third of three games in a span of seven days this week.
Under
Holly Warlick
, Tennessee is 56-8 at home, 30-11 in road games and 10-5 at neutral sites for a total of 96-24. Tennessee is 409-31 (.930) all-time in Thompson-Boling Arena (1987-88 to present).
The Big Orange women are 562-55 (.911) in all home games, beginning with the 1974-75 season.
Former Lady Vol players, managers and coaches reunite, Friday through Sunday, for a reception, dinner and visits to practice, the team's pregame meal and men's and women's games.
The Lady Vols of the past will be recognized at halftime of Sunday's game.
The Series Vs. Auburn
Tennessee holds a 40-10 all-time record vs. Auburn, dating back to February 9th, 1980. The Lady Vols are 19-2 in games held in Knoxville, 13-4 in games played at Auburn and 8-4 at neutral sites. UT is 2-0 on this date. UT is 2-0 vs. AU in overtime games, winning extra-frame contests in Knoxville vs. the Tigers in 1996 and 2004.
The Lady Vols have won eight in a row in the series and 24 of the past 26, with the last loss coming on March 7th, 2009, when the Tigers handled UT, 78-58, in the semifinals of the SEC tourney in North Little Rock, Ark.
Auburn has managed to claim only two victories in Knoxville, with those coming on Jan. 9, 1988 (#2/3 AU def. #4/4 UT, 71-68) and February 8th, 1986 (#11/13 AU def. #10/12 UT, 66-60), meaning it's been 28 years and 16-straight UT wins since it last occurred.
Tennessee has won in its last four trips to the Plains and in 13 of its past 14 visits. The last Tigers win on their home court came on January 25th, 2009, as #6/5 Auburn defeated #10/12 Tennessee, 82-68. #6/5 AU also defeated the #19/24 Lady Vols later that season in the 2009 SEC Tournament semifinals, 78-58, in North Little Rock, Ark., on March 7th, 2009.
UT, ranked #10/10 at the time, rolled past AU two years ago in Knoxville by a score of 93-63 on February 20th, 2014. Tennessee has limited Auburn to 66 points or fewer the last eight times they've met and to 61 or less on six of those occasions.
Chamique Holdsclaw scored a career-high 39 points vs. the Tigers on February 14th, 1998, marking the sixth-highest point total in Lady Vol history.
Tennessee and Auburn played for the 1989 NCAA Championship in Tacoma, WA, with the Lady Vols prevailing, 76-60. Tennessee also beat the Tigers in regional finals in 1987 and 1991 en route to NCAA Final Fours they would end up winning.
UT and AU four times played for SEC Tournament titles from 1985 to 1990, with the Lady Vols winning three of those.
About the Auburn Tigers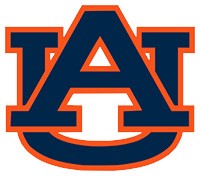 Auburn come to Knoxville after dropping two of its last three, but the one win was a big one over #7 Kentucky in Auburn Arena, 66-61, on January 3rd. The Tigers also pushed #7 Mississippi State on Thursday night before falling in Starkville, 60-45 to the Bulldogs.
AU enters at 11-4 overall and is led by junior guard Brandy Montgomery, who averages 17.7 points and 4.3 rebounds per game. Tra'Cee Tanner, a senior forward/center, provides 14.1 points and 8.5 rebounds while patrolling the paint, and 6-1 junior guard/forward Katie Frerking adds 11.8 points and 5.5 rebounds per contest.
Head coach Terri Williams-Flournoy is in her fourth year on The Plains and has carded a 62-52 record. She is 205-156 overall in 12 seasons, including a 69-58 victory over UT in the 2010 Paradise Jam in the U.S. Virgin Islands while she was head coach at Georgetown.
About the Tennessee Lady Vols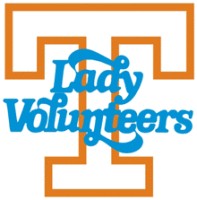 Tennessee returns to The Summitt on Sunday, looking to bounce back from a 74-66 upset home loss Thursday night at the hands of Florida (13-2, 1-1).
UT has not lost back to back games since dropping consecutive contests at Chattanooga and Texas on November 26th and 30th, 2014. The Lady Vols have not lost back-to-back home games or consecutive conference games since the 1996-97 season.
The setback vs. UF was UT's first vs. the Gators in 12 tries and first in Knoxville since 2006, dropping the Lady Vols' series advantage to 48-4 all-time. The Lady Vols struggled mightily in field goal shooting, hitting only 29.3 percent (24-82) overall and 18.2 percent on threes (4-22).
UT burst out to a 25-16 first-quarter lead on the strength of 52.4 percent shooting but could not maintain that accuracy. The Lady Vols rebounded well against the Gators, pulling down 54 to UF's 46, including a season-high 31 offensive boards. That total of 31 offensive boards was the most since UT had 32 vs. Troy on December 14th, 2013.
Bashaara Graves
grabbed 19 of UT's rebounds for the evening, charting a career high. Graves passed Tennessee great Dana Johnson (884) for 13th place on the Lady Vols' all-time rebounding list.
UT attempted 82 shots on the night, which was the most since the Lady Vols fired off 83 (making 40) in a 97-52 win over Penn on November 14th, 2014. UT surrendered 70+ points for the first time all season, with the 74 points by the Gators ranking as the most by an opponent since Notre Dame rang up an 88-77 victory over the Big Orange on January 19th, 2015.
Tennessee Trending Topics
Tennessee has the nation's No. 1 ranked strength of schedule this season, according to the NCAA. UT's opponents thus far have a .739 winning percentage (130-46), and its future opponents are winning at a .753 rate (134-44). The Lady Vols slid from No. 5 to No. 10 in the RPI after the loss to Florida.
During its three-game win streak, Tennessee shot 46% from the field and outscored opponents, 71.3 to 53.7. UT shot only 29.3% (24-82) vs. Florida. After allowing a season-low total of fast break points vs. Missouri (2), UT was on the hook for a season-high 20 (to 6) vs. Florida.
Diamond DeShields was 21-of-43 from the field for 49% in those games, averaging 18.3 ppg and 7.3 rebounds, before going 6-for-21 night vs. Florida. Andraya Carter is hitting .625 (5-8) on three-pointers in her first two SEC games, raising her season percentage to a team-leading .333 (7-21).
Six Lady Vols have combined to miss 38 games this season due to injuries, making it difficult for UT to develop on-court chemistry and continuity during the non-conference season.
With Alexa Middleton returning to action vs. Stetson, Tennessee had 10 available players for the first time since the Albany game on Nov. 27 and also enjoyed that luxury vs. Missouri and Florida.
Tennessee had three of its lowest four turnover totals this season since December 16th before surrendering a season-high-tying 21 vs. Florida. After knocking off undefeated Missouri, Tennessee has handed six teams their first loss this season (Central Arkansas, Penn State, Syracuse, Albany, Oregon State, Missouri).
Broadcast Information
Television | ESPNU
Play by Play: Melissa Lee
Analyst: Angel Gray
---
Radio | Lady Vol Network
Play by Play: Mickey Dearstone
---
Online/Mobile
www.UTsports.com
Free audio stream only
www.WatchESPN.com
Free video stream to registered cable subscribers
Tickets/Promotions
www.UTtix.com
1.800.332.VOLS (8657)
It's Sunday Funday: Visit the pre-game Kids Korner, located on the concourse behind Section 117 at Gate F for free face painting, crafts, coloring, games and more fun.
The men's & women's tennis teams will be greeting fans as they enter Thompson-Boling Arena and passing out BEAT AUBURN stickers to the first 500 fans.
Halftime entertainment will be provided by Michael Dubois Solo Circus. Find more information at www.Solocircus.com
Nia Moore is the postgame Autograph Player of the Game.