Home and Garden Show to Provide a Head Start on Spring Projects
Clarksville, TN – While Middle Tennessee escaped winter's chill for longer than average to close out 2015, the New Year's plunging temperatures may evoke a longing for open windows, spring blooms and warm sunshine.
For those already counting the days until the Spring equinox, the Clarksville Area Chamber of Commerce is pleased to once again provide a head start on a staple of the warm weather season: home improvement projects.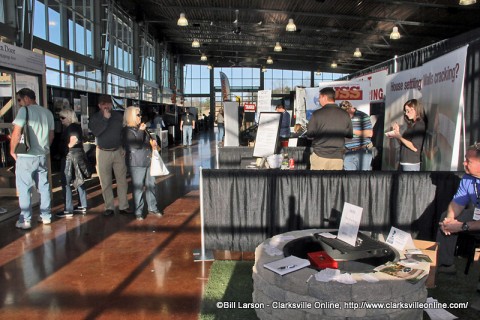 The seventh annual Home and Garden Show, sponsored by Furniture Connection, helps prepare attendees for projects large and small by putting relevant businesses and service professionals at their fingertips.
On February 27th and 28th, vendors will fill the Wilma Rudolph Event Center, located inside Liberty Park at 1188 Cumberland Drive, to share their expertise with seasoned home improvement enthusiasts and novices alike. Professional help with furniture selection, gardening and landscaping tips, and budgeting guidance are just the beginning of what this popular expo has to offer.
"The Home and Garden Show is a rewarding undertaking of the Chamber of Commerce. Matching individuals with reputable vendors helps kindle ideas and shape projects for families in Clarksville-Montgomery County. Such improvements make our homes and neighborhoods even more beautiful while they support our local businesses. That's a win-win," said Tommy Bates, Chairman of the Clarksville Area Chamber of Commerce.
Show hours are Saturday from 9:00am to 5:00pm and Sunday from noon until 5:00pm. General admission is $5.00 and free for children 12 and under and active duty military with valid I.D.