UT Athletics Department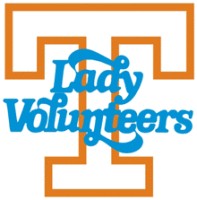 Knoxville, TN – Diamond DeShields scored 25 points, Bashaara Graves scored 18 points and Mercedes Russell posted a double-double to lead No. 12/11 Tennessee to a 79-52 win over Auburn on Sunday at Thompson-Boling Arena.
The Lady Vols (11-4, 2-1 SEC) dominated the paint, outscoring Auburn (11-5, 1-2 SEC), 48-26, down low. UT also enjoyed a 42-30 rebounding edge.
DeShields enjoyed a great all-around game, going 9-of-14 from the floor and contributing seven assists and six rebounds.
Graves scored 14 of her 18 points in the second half and shot an efficient 8-of-9 on the day.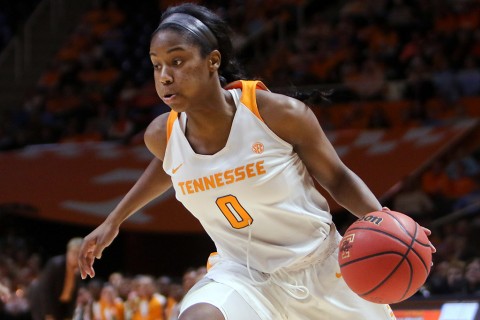 Russell scored 10 points and hauled down 13 rebounds to post her fifth double-double on the year.
Tennessee's bench contributed 22 points in the win. Alexa Middleton had eight points, four rebounds and two assists off the bench and Jordan Reynolds had four points, four rebounds and five assists.
After a close third quarter, the Lady Vols pulled away in the fourth quarter, outscoring the Tigers, 22-12, in the final period. Graves scored six points in the fourth.
Russell hit a jumper with 5:25 left in the second quarter to spark a 17-4 run to close the half. Middleton capped the run with a layup with one second left, giving the Lady Vols a 41-26 lead at halftime. Russell had a double-double by halftime with 10 points and 10 rebounds. DeShields led all players with 13 points and six assists in the first half.
Tennessee led after the first quarter, 18-16, as the Lady Vols focused most of their offense on close and mid-range shots. UT scored 14 of those 18 points in the paint. Russell and DeShields led the way with six points each.
Tra'Cee Tanner paced Auburn with 12 points and 10 rebounds. Brandy Montgomery had 11 points and Janiah McKay had 10 points.
Shine Bright Like A Diamond
Diamond DeShields scored 25 points, marking her fourth 20-point performance on the year and the 18th of her career. DeShields' seven assists also matched her career high.
Tennessee is 3-1 when DeShields scores 20 or more points. She has scored in double figures in 11 of UT's last 12 games.
Bashaara Graves Moves Up The Career Lists
With 18 points on Sunday, Bashaara Graves (1324) passed Tonya Edwards (1,309 points) for 27th place on UT's career scoring list. Graves' five rebounds on the day moved her career total to 893, breaking her out of a tie with Michelle Snow (888) for 12th place on UT's career rebounding list.
UT Lady Vols Series vs. Auburn
With the win, Tennessee improved to 41-10 all-time against Auburn and 20-2 against the Tigers in Knoxville. The Lady Vols have won their last nine games against Auburn.
Miscellaneous Notes
The Lady Vols have now held opponents to 60 points or less in 11 of their last 15 games. Tennessee did not allow any fast-break points for the first time this season. The Lady Vols scored 22 points on fast breaks. UT's 48 points in the paint tied for its second-most points in the paint this season.
For the second-straight game, a Tennessee player had 10 rebounds by halftime.
Mercedes Russell
collected 10 of her 13 before the break on Sunday. Against Florida on January 7th,
Bashaara Graves
had 10 of her career-high 19 boards by halftime.
UT's 41 first-half points tied for its second-most points in a half this season. The Lady Vols previously scored 41 first-half points in their 90-56 win over Stetson on December 30th and 63 first-half points in their 102-47 win over Central Arkansas in November 15th.
Tennessee's 59.6 percent shooting for the game (34-of-57) was the team's best field goal percentage since hitting at a 62.2 percent clip against Auburn on January 30th, 2014.
The Lady Vols' 59.4 percent shooting (19-of-32) in the first half also marked their best shooting percentage in any half this season.
UT played strong defense as well, limiting Auburn to just 29.4 percent shooting (20-fo-68). That's the second-lowest shooting percentage by a UT opponent this season. The Lady Vols limited Central Arkansas to 26.5 percent shooting in the season opener.
Up Next
The Lady Vols will play their next two games on the road. Tennessee heads to Fayetteville, AR, to play Arkansas on January 14th with a 9:00pm ET (8:00am CT) tip-off on SEC Network. UT is 26-2 all-time against Arkansas and 13-1 against the Razorbacks in Fayetteville.
After a January 18th road game against Notre Dame, the Lady Vols return to Thompson-Boling Arena on January 21st to host Vanderbilt at 7:00pm ET (6:00pm CT) on SEC Network.