Clarksville, TN – Clarksville Police Officers are currently at the scene of a two vehicle crash on Kraft Street near Emerald Drive. The call came in at 10:24am.
The driver of one vehicle was transported by LifeFlight to Vanderbilt University Medical Center with severe injuries and the driver of the second vehicle was transported to a medical facility with what appeared to be minor injuries.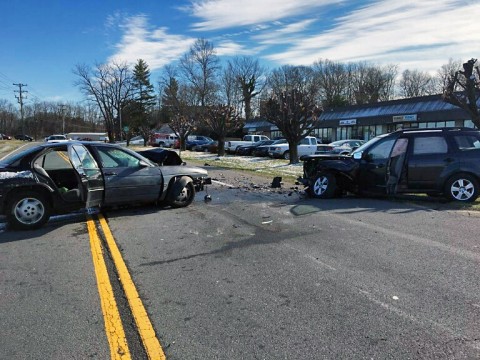 Currently, Kraft Street is closed from North Second Street to Rockwood Heights.
This is an ongoing investigation. There is no further information at this time.
If anyone has any information related to this incident, please call Traffic Investigator Larry Harris at 931.648.0656 Ext 5251.