Clarksville, TN – Under a contract with the Tennessee Department of Safety and Homeland Security, citizens will soon be able to renew or replace an existing driver's license or state identification card in Clarksville's City Hall.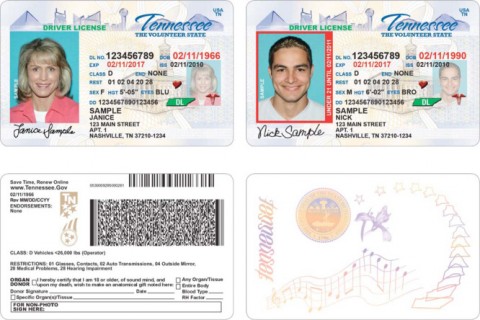 "We are so excited to offer this service because we know it can be a real time-saver," said Clarksville Mayor Kim McMillan. "Our staff will be well-trained to answer questions and handle requests for renewing or replacing driver's licenses or state identification cards. The station will be located on the first floor of City Hall."
All of the equipment and technology used will be provided by the State. A City employee will enter or update your information and take your picture.
For security purposes, the software will perform a facial verification with the image on record.
A paper interim document will be given to you immediately for use until your secure driver's license or ID card is received in the mail. The interim paper license is valid for 20 days. The secure driver's license or ID card is mailed to the applicant's home within five to seven business days.
"I appreciate the Department of Safety and Homeland Security for working with us to provide this much needed service," said Mayor McMillan. "We hope to be operational by the end of January."
City Hall is located at 1 Public Square in downtown Clarksville and is open from 7:30am to 5:00pm, Monday through Friday. There is free one-hour parking around the square.