Simple Safety Precautions May Save Lives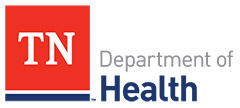 Nashville, TN – Many of us do it:  when winter weather arrives, we try to make our homes as airtight as possible or try alternative heating methods to save money on heating costs.
While energy conservation is certainly important, so too is protecting your personal and family health. The Tennessee Department of Health and the Tennessee State Fire Marshal's Office urge residents to know about potential home health and safety hazards during the winter months.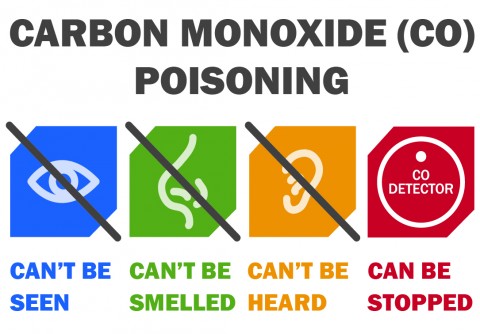 One of winter's biggest risks is poisoning from carbon monoxide, CO, an odorless, tasteless and colorless gas that kills without warning.
CO can come from many sources including malfunctioning natural gas or propane furnaces and gas water heaters, wood-burning stoves, charcoal grills, candles and gas-powered electricity generators.
"In addition to keeping carbon monoxide sources out of and away from living spaces, an important way to protect yourself and your family is to have a functional carbon monoxide detector in your home," said TDH Commissioner John Dreyzehner, MD, MPH. "Putting one where you and your family sleep provides a measure of protection from potentially harmful CO emissions that can damage the heart, lungs and other organs in humans and pets, and can cause death. It is especially dangerous for those who are asleep, infants and children, pregnant women, older people and those in poor health."
According to the Centers for Disease Control and Prevention, unintentional exposure to carbon monoxide accounts for approximately 15,000 emergency department visits and 500 deaths each year in the United States. In Tennessee, 12 people have died since 2013 as a result of non-fire related carbon monoxide poisoning. This past September, Tennessee commemorated its first Carbon Monoxide Awareness Day in an effort to stop this preventable loss of life.
Carbon monoxide detectors, which often look like smoke detectors but have a much different function, should be installed on every level of a home and near sleeping areas. Both types of detectors should be tested regularly to make sure they work properly. Those who hear an alarm from their home's CO detector should leave the structure immediately and call 911.
TDH recommends battery-operated or battery back-up detectors be installed to provide protection even during power outages. The cost of detectors and the work to install them are smart investments when families consider the potentially deadly consequences of carbon monoxide exposure.
In some instances, carbon monoxide poisoning can be fatal before a person displays symptoms, which may include nausea, vomiting, difficulty breathing, dizziness, blurred vision, headaches and fainting. One common source of CO is electricity backup generators, which are often used when power is interrupted during winter storms.
"If winter weather causes a power outage, a portable electricity generator can be quite valuable, but it's important to know the fuel-powered engines can create toxic amounts of carbon monoxide so they should only be used outdoors," said Julie Mix McPeak, Tennessee Commerce and Insurance Commissioner and Tennessee State Fire Marshal. "Never use one in a home or garage and place them at least 20 feet away from doors and windows. We want Tennesseans to stay safe this winter while keeping warm."
TDH and the State Fire Marshal's Office encourage residents to have a technician service their heating system, water heater and any other gas, oil or coal-burning appliances to ensure they are not emitting dangerous levels of CO.
Both also warn residents to never use a charcoal grill, camp stove or other gas-burning device inside a home, basement or garage and to never burn anything in a stove or fireplace that is not properly vented to the outdoors.
TDH and the State Fire Marshal encourage consumers to read reviews of currently available carbon monoxide detectors. The devices range in price from less than $30 to more than $300, and are available with three different sensor systems:  biometric, metal-oxide semiconductor or electrochemical.
Consumers should understand CO detection devices have different service lives and must be replaced based upon manufacturer's recommendations, often in the five to seven years range, and that all devices may give occasional false readings.
"CO detectors vary in price, quality and reliability so it's important to do some research before selecting one," said Craig Shepherd, MPH, a director in the TDH Communicable and Environmental Diseases and Emergency Preparedness office. "If you have an older one, check with the manufacturer to learn how long it will detect CO and replace it if it's out of date. If you are buying a new one, consider one that records highest CO levels over time; this feature can help determine the severity of a CO problem in a home or business. Whichever detector you buy, read the instructional materials that come with it, test its batteries often and replace it when it is past its service life."
Shepherd said the prevalence of CO may be more common than most people believe. He said routine exams performed as part of Tennessee's Baby and Me smoking cessation program in 2015 revealed troublesome levels of CO in four different mothers.
Inspections of their homes revealed problems with gas heating systems; quickly-performed repairs may have saved lives in each home.
To learn more about carbon monoxide and preventing exposure in your home, visit the TDH website at http://tn.gov/health/article/carbon-monoxide.
To protect your home and family from fires, visit the Tennessee State Fire Marshal's website at https://tn.gov/assets/entities/commerce/attachments/HomeFireSafetyChecklist.pdf.