Plan focuses on changes in sentencing structure, reducing repeat offenders
Memphis, TN – Tennessee Governor Bill Haslam has announced the next phase of his administration's multi-year, comprehensive action plan to help make Tennessee safer.
According to the latest data from Tennessee Bureau of Investigation, the overall crime rate has decreased 14.8 percent since 2010.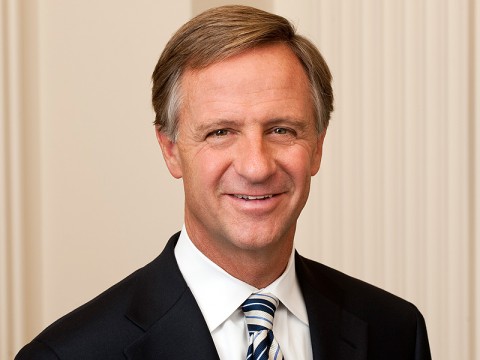 "Our overall crime rate is going down, but there is still much to do," Haslam said. "Keeping Tennesseans safe is one of state government's primary responsibilities. Safer communities are a significant part of making Tennessee the best place to live, work and raise a family, and this next phase of our public safety action plan will build on the progress we've made and take on the challenges we still face."
This announcement is a continuation of the strategy first implemented in 2012, including several action steps recommended by the Governor's Sentencing and Recidivism Task Force that met throughout the past year.
The plan includes:
Changes in the sentencing structure, smarter use of prison beds for serious offenders and more effective alternatives for other offenders;
Prevention and intervention methods to reduce the number of offenders and repeat offenders;
Steps to provide greater assistance to victims of crime;
An emphasis on homeland security to help ensure the safety of our state and citizens; and
Actions to increase access to reliable data and information to help in future decision-making.
The three-year plan will be carried out by the Governor's Public Safety Subcabinet, a collaborative group that includes the commissioners and directors of 11 departments and agencies of the executive branch of state government and is chaired by Department of Safety and Homeland Security Commissioner Bill Gibbons.
"This will become our roadmap for the next three years as we continue to concentrate the efforts of our various departments and agencies on improving public safety," Gibbons said.
Successes under the initial plan include:
More effective monitoring of pseudoephedrine sales and limitations on the amount that can be purchased in order to reduce the production of meth;
Mandatory incarceration for repeat domestic violence offenders;
Creation of a real-time database for prescribing and dispensing prescription narcotics;
Tougher sentences for gang-related crimes;
Effective data-driven enforcement efforts by state troopers to reduce traffic fatalities and severe crashes;
An increase in the number of drug addicted offenders participating in recovery court programs; and
The opening of additional family justice or safety centers to better serve the needs of domestic violence victims.
The Public Safety Subcabinet includes commissioners of the departments of Safety and Homeland Security, Correction, Mental Health and Substance Abuse Services, Children's Services, Health, and Military, along with the chairman of the Board of Parole, and the directors of the Governor's Highway Safety Office (Department of Transportation), Office of Criminal Justice Programs (Department of Finance and Administration), Law Enforcement Training Academy (Department of Commerce and Insurance) and the Tennessee Bureau of Investigation.
For a copy of the Public Safety Action Plan, click here.