Tennessee (8-8, 1-3 SEC) at Mississippi State (7-8, 0-3 SEC)
Saturday, January 16th, 2016 | 3:30pm ET/2:00pm CT
Starksville, MS | Humphrey Coliseum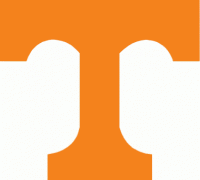 Knoxville, TN – Tennessee's mid-January SEC road swing comes to a close on Saturday when the Vols visit Mississippi State for a 3:30pm ET/2:30pm CT tip on the SEC Network.
Saturday's contest marks the only regular season meeting between UT and MSU this season after having played a home-and-home a year ago. Tennessee leads the all-time series with the Bulldogs, 79-42 — including a 28-27 mark in games played in Starkville.
Both Tennessee (8-8, 1-3 SEC) and Mississippi State (7-8, 0-3 SEC) head into Saturday hungry for a win.
The Vols have dropped two in a row and are still seeking their first win away from Thompson-Boling Arena this season.
Meanwhile, the Bulldogs are after their first SEC win of the season after opening the week with a 80-74 loss at No. 14 Kentucky on Tuesday.
Mississippi State has seven players on their roster averaging 20-plus minutes under first year head coach Ben Howland. Only guard I.J. Ready — who has posted two games of 11 assists this season — averages more than 30 minutes per game. Ready and his 9.9 points and 4.4 assists per game are seeing exactly 30.0 minutes per contest.
MSU's leading scorer is Starkville native Gavin Ware. The 6-9 senior forward is putting up 16.8 ppg to go along with a team-high 7.9 rebounds per game. He leads the conference in field goal percentage, shooting at a 65.0 percent clip. Freshman Malik Newman and senior Craig Sword round out the Bulldogs' double-digit scoring at 13.1 and 12.9 ppg, respectively. Sword recorded a team-high 20 points in Tuesday's loss at Kentucky.
MSU is one of the top shooting teams in the Southeastern Conference, entering Saturday's game with a field goal percentage of 47.2 for the year.
Tennessee will be looking to bounce back from an 81-72 setback on the road at Georgia on Wednesday night. UT forced 20 turnovers from the Dawgs — a season-high — but saw UGA shoot 63.2 percent from beyond the arc on its way to the win.
The Volunteers were led by 16 points apiece from guards Kevin Punter Jr. and Detrick Mostella. Armani Moore found his way back into double figures on Wednesday night, nearly recording a double-double with 10 points and eight rebounds to go with five assists.
Punter remains the Vols' top scorer, owning a scoring average of 22.4 ppg. That figure still ranks second in the conference and is 11th nationally. Following his five-assist performance at Georgia, Moore has taken over the team lead in assists per game at 3.9. He also paces the squad in rebounding (7.9) and blocked shots (2.0). He is tied for second in scoring, joining junior Robert Hubbs III with 12.4 ppg.
Tennessee has won in each of its last two trips to Starkville, pulling out a 61-47 win last year and a 75-67 victory in 2014. Punter had 15 points in last year's win at Humphrey Coliseum while Derek Reese pulled down 10 rebounds.
The Vols return to Thompson-Boling next week for another Wednesday-Saturday slate. UT hosts in-state rival Vanderbilt on Wednesday night before welcoming No. 19 South Carolina to town on Saturday. Both games can be seen on the SEC Network.
About the Mississippi State Bulldogs
Mississippi State is 7-8 (0-3 SEC) in its first season under head coach Ben Howland. The Bulldogs' SEC results include a home loss to Texas A&M and road losses at Arkansas and Kentucky.
In the preseason, the media picked Mississippi State to finish eighth in the SEC standings. MSU true freshman guard Malik Newman (13.1 ppg) was a preseason second-team All-SEC selection by both the media and coaches.
There is no player on the MSU roster who averages more than 29 minutes played this season. Senior forward Gavin Ware averages 3.3 offensive rebounds per game in SEC play.
The Vols and Bulldogs have no common non-conference opponents this season. Both have played Texas A&M, however, and the MSU lost at home to the Aggies by one point, 61-60, on January 6th.
Last Meeting with Mississippi State
Mississippi State hit 8-of-11 from 3-point range and shot 56 percent from the floor to capture a 71-66 win at Tennessee February 3rd, 2015. Bulldogs Craig Sword (26 points) and Fred Thomas (20 points) combined for 46 points. Sword and Thomas each made 4-of-5 shots from 3-point range.
Tennessee senior Josh Richardson had a career-high 30 points to keep the Vols in the game. It was the 14th time this season he led the Vols in scoring, as he totaled the most points by a Vol in game in 2014-15. Junior Kevin Punter Jr. had 10 points. Fellow junior Armani Moore added eight points and 10 rebounds (career-high nine offensive rebounds).
Down 32-30 at intermission, the Vols trailed by as many as eight several times in second half before taking a brief lead with 13:31 left and drawing within one point with five minutes left.
The Vols battled in the final minutes but were unable to take a lead. Punter connected on a 3-pointer with 2:20 left to bring them within two points at 63-61. Derek Reese missed a dunk with less than a minute left that would have tied the game at 63.
From there, Mississippi State sealed the game, as Thomas converted a 3-point play with 52 seconds left, putting the Bulldogs up 66-61. I.J. Ready and Sword made five free throws in the final 37 seconds to finish off the victory.
Memorable Vol Performances against Mississippi State
Junior Dale Ellis grabbed a school-record seven steals as the Vols defeated the Bulldogs 54-44 at "The Hump" in Starkville on January 20th, 1982. Bill Justus's two game-winning free throws in the third overtime in Starkville on March 6, 1967, gave the Vols the outright SEC regular-season title. Justus scored 14 in the contest.
While Justus earned the credit for sealing the win in Starkville in 1967, the Vols would not have contended for the win without 35 points from Knoxville native Ron Widby, who went on to be a Pro Bowl punter for the NFL's Dallas Cowboys.
Ernie Grunfeld scored 37 and Bernard King added 30 as the "Ernie & Bernie Show" rolled to a 97-87 win in Starkville. on January 25th, 1975.
UT Vols has faced a Howland Team Just Once Previously
Tennessee has played a Ben Howland-coached team just once previously, when the 18th-ranked Vols defeated Howland's very first Pittsburgh squad, 76-50, December 4th, 1999, in Pittsburgh. The Vols wore down a depleted Pitt roster (which saw only seven players log minutes), securing the win with a 12-0 run in the second half. UT outscored the Panthers 30-8 over the final 10 minutes.
Ten Vols scored in a balanced attack that was led by Tony Harris' 14 points. Isiah Victor added 12 points and seven rebounds, and Vincent Yarbrough totaled 11 points and six boards. Tennessee hit 11-of-25 3-point attempts while Pitt shot just 1-of-5 from long range.
Pitt center Chris Seabrooks logged a double-double with 12 points and 12 rebounds, and he was the only Panther to score during one 17-minute stretch. Jamie Dixon was then an assistant coach at Pitt.
Detrick Mostella a Spark Plug off the Bench
After spending much of the early season in need of a scoring option off the bench, the Vols appear to have found a spark plug in sophomore guard Detrick Mostella. The Decatur, Alabama, native has been particularly productive over the last four weeks, averaging 12.6 points in 19.0 minutes off the bench over the last seven games. Mostella has scored in double figures in six of those games, tripling his total of 10-plus-point showings from his freshman year (2).
A dynamic—but sometimes mercurial—scorer, Mostella averaged just 11.7 mpg last season, despite scoring 17 points in the season-opener against VCU. His usage waned over the remainder of the season, as he played just 35 total minutes over UT's final five games of 2014-15.
Under head coach
Rick Barnes
in 2015-16 his minutes have increased to 16.4 per game, including a career-high 27 vs. ETSU, during which he scored 17.
Mostella burst onto the scene with 13 points off the bench against Gonzaga (December 19th), including 10 in the second half that aided UT's comeback from 19 points down. From there, he's put up 16 or more points three times: ETSU (17), Tennessee State (16) and Georgia (16).
UT Vols' S.O.S. Sixth Nationally
Through the games of January 13th, ESPN's Basketball Power Index (BPI) rated Tennessee's strength-of-schedule as the sixth-toughest in the nation. UT is one of six SEC teams with a top-20 SOS.
Broadcast Information
TV | SEC Network
Play by Play: Matt Stewart
Analyst: John Pelphrey
Producer: Randy Heritage
---
Radio | Vol Network
Play by Play: Bob Kesling
Analyst: Steve Hamer
Engineer: Tim Berry
---
Satellite Radio
Sirius: Channel 93 (MSU feed)
XM: Channel 190 (MSU feed)
---
Online/Mobile
www.UTsports.com
Free audio stream only
www.WatchESPN.com
Free video stream