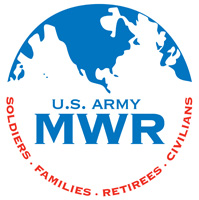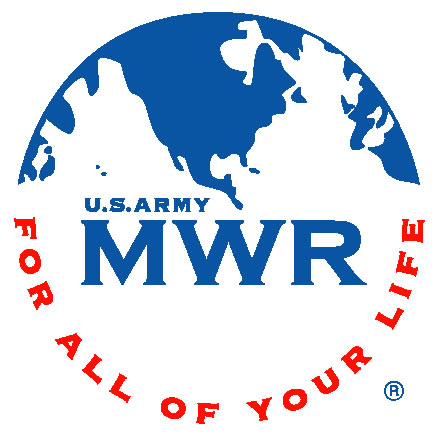 Fort Campbell, KY – On February 7th, bring your friends to The Zone for a full day of football on Super Bowl Sunday.
The fun starts at 11:00am and will be filled with prizes – to include the grand prize of a Bud Light Kegerator, food and beverage specials – a bucket of Bud Light Ponies (or a pitcher of soda) and an order of onion rings for $10.00, and a balloon drop with coupons for use at The Zone.
You will have a chance to win premium seating for you and a guest to watch the game in comfort.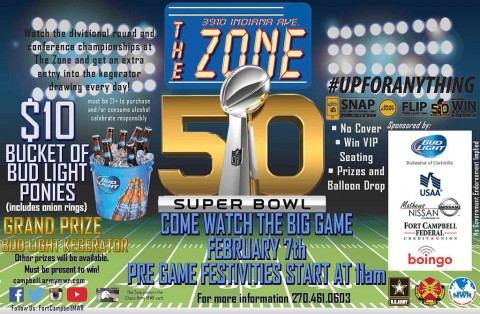 Get an extra chance to win the grand prize at The Zone during the Super Bowl with each visit to The Zone this weekend for the Division Playoffs and next weekend for the Conference Playoffs.
You can also get an extra chance by purchasing a Zone Burger the weekend of January 30th.
You must be age 18+ to enter The Zone and age 21+ to purchase and/or consume alcohol.
Thank you to our sponsors Bud Light, USAA, Mathews Nissan, Fort Campbell Federal Credit Union, and Boingo. (Sponsorship does not imply Army endorsement. See AR 215-1, para. 11-8d.)
The Zone is located at 3910 Indiana Avenue, Fort Campbell, KY.
For additional information, please call 270.461.0603.