UT Athletics Department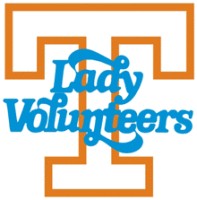 Notre Dame, IN – Despite a strong start, No. 13/15 Tennessee could not keep pace with hot-shooting No. 3/3 Notre Dame on Monday night, falling to the Fighting Irish, 79-66, at Purcell Pavilion.
Diamond DeShields paced the Lady Vols (11-6) with 17 points pm 7-of-13 shooting. Bashaara Graves posted a double-double with 13 points and 10 rebounds. Jaime Nared added 11 points.
Tennessee committed 20 turnovers in the loss, marking the fourth-straight game the Lady Vols have had 19 or more miscues. UT outrebounded Notre Dame (17-1), 36-32. The Fighting Irish were 19-of-25 from the free-throw line and the Lady Vols were 8-of-14.
«Read the rest of this article»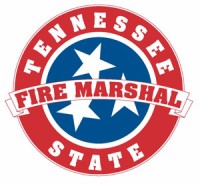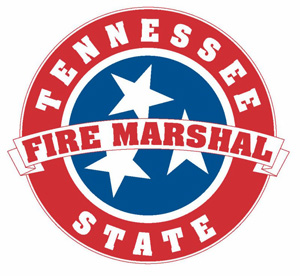 Nashville, TN – As cold weather sweeps across Tennessee, home and business owners may rely on portable generators during occasional power outages to operate their electrical equipment such as heating units, computers, water pumps and lighting.
While portable generators can provide a quick fix, they can also pose unseen hazards that can have long-lasting effects. The State Fire Marshal's Office reminds residents that following some basic tips can ensure safe generator use every time.
«Read the rest of this article»
Nashville, TN – The National Weather Service reports an arctic air mass in place across the region will lead to the coldest temperatures so far this winter tonight across Clarksville-Montgomery County and Middle Tennessee with lows in the single digits to lower teens.
Highs will only reach the 20's and 30's on Tuesday before falling back into the teens and 20's Tuesday night. A strong storm system will move quickly across the region on Wednesday likely bringing a mix of light snow, sleet, and freezing rain to the mid state on Wednesday morning.
«Read the rest of this article»
The 142th Meeting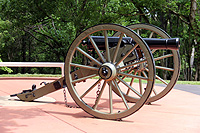 Clarksville, TN – The next meeting of the Clarksville (TN) Civil War Roundtable will be on Wednesday, January 20th, 2016 at the Bone & Joint Center, 980 Professional Park Drive, right across the street from Gateway Medical Center. This is just off Dunlop Lane and Holiday Drive and only a few minutes east of Governor's Square mall.
The meeting begins at 7:00pm and is always open to the public. Members please bring a friend or two – new recruits are always welcomed.
Topic: "Abraham Lincoln and the Russians"
«Read the rest of this article»
U.S. Department of Health and Human Services
Washington, D.C. – On this day, we honor the life of the Reverend Dr. Martin Luther King Jr. and his legacy of fighting for racial equality, human rights and economic justice. Dr. King believed deeply in the American Dream and that people of every race, religion and creed should have the opportunity to share in it.
His courageous leadership on civil rights included a passionate advocacy on behalf of the poor. Dr. King memorably described inequality in health care as the "most shocking and inhumane" form of injustice. These words continue to resonate, as there is nothing more essential to opportunity than good health.
«Read the rest of this article»
Clarksville, TN – Dunbar Cave State Natural Area has been a State Park since 1973. The cave and its surrounding 110 acres have considerable scenic, natural and historical significance. The entrance offered shelter to prehistoric Native Americans as far back as 10,000 years.
Dunbar Cave State Natural Area will present many nature programs during the year. There are programs for children and adults.
Some of the upcoming events include: Night Hike, Woods in Winter, Learn about Dunbar Cave, Sunset Hike, Night Stroll and Port Royal Trail Hike.
«Read the rest of this article»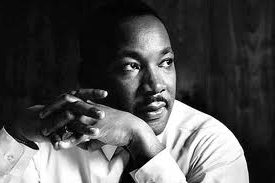 Washington, D.C. – As far as black Americans were concerned, the nation's response to Brown was agonizingly slow, and neither state legislatures nor the Congress seemed willing to help their cause along.
President John F. Kennedy recognized that to secure equal protection of the laws for African Americans it would take a strong civil rights bill would put teeth into the drive to secure equal protection.
«Read the rest of this article»
Nashville, TN – The National Weather Service reports some of the coldest temperatures of this winter are expected over the next 24 to 30 hours.
A combination of north winds of 5 to 10 mph along with temperature readings in the teens this morning and only a warm up into the mid to upper 20's this afternoon will create wind chills in the teens and single digits today. While winds will calm tonight, single digit morning lows are expected Tuesday morning.
«Read the rest of this article»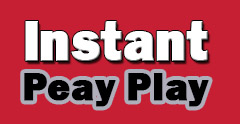 Clarksville, TN – Spring semester officially begins on January 19th, with the first day of classes for Austin Peay State University, and that means spring sports are right around the corner.
Within the next four or five weeks, joining the men's and women's basketball teams – who are only about a third of the way through their respective Ohio Valley Conference schedules – and the women's indoor track and field team, who are two meets into their 2016 schedule, will be joined by softball, baseball, men's and women's tennis, men's and women's golf and outdoor track.
«Read the rest of this article»
Clarksville, TN – "Not everybody can be famous but everybody can be great, because greatness is determined by service."
? Martin Luther King Jr.
Today, as a community, we pause to reflect on the life and legacy of Dr. Martin Luther King, Jr. Many of the quotes I rely on for inspiration are from Dr. King. He had a special insight and ability to cut to the heart of the matter. The words he spoke more than four decades ago ring true today.
«Read the rest of this article»