Tennessee (9-8, 2-3 SEC) vs. Vanderbilt (10-7, 2-3 SEC)
Thursday, January 20th, 2016 | 9:05pm ET/8:05pm CT
Knoxville, TN | Thompson-Boling Arena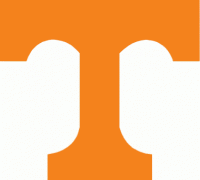 Knoxville, TN – Tennessee renews its rivalry with in-state, SEC foe Vanderbilt with a late-night clash on Wednesday at Thompson-Boling Arena. Tipoff between the Volunteers and Commodores is slated for 9:00pm ET/8:00pm CT on the SEC Network.
Wednesday marks the 189th meeting all-time between UT and VU in a series that dates to 1922. It is the second-longest series in Tennessee basketball history (trailing the 218 all-time meetings between the Vols and Kentucky), and UT's 116 wins over the Commodores are its most over any opponent.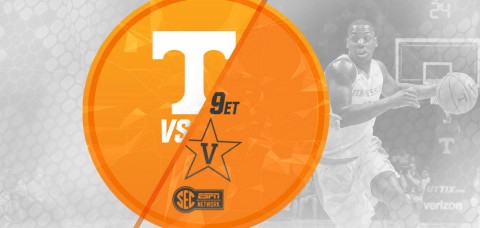 The Vols defeated Vandy twice in three tries last season, picking up two wins in Nashville: a 76-73 victory at VU's Memorial Gym and a 67-61 win at Bridgestone Arena during the second round of the SEC Tournament.
Vanderbilt claimed a 73-65 win in Knoxville last season — its first win at Thompson-Boling Arena since 2010
Both Tennessee (9-8, 2-3 SEC) and Vanderbilt (10-7, 2-3 SEC) entered the week coming off wins. The Vols snapped their road winless streak on Saturday as Detrick Mostella's career-high 24 points helped lift to UT to an 80-75 triumph at Mississippi State. Senior guard Kevin Punter Jr. — still the SEC's second-leading scorer at 22.4 ppg — added 23 in the victory.
Meanwhile, Vandy went 2-0 last week with home wins over Auburn and Alabama. According to ESPN's BPI Index, Tennessee and Vanderbilt own the sixth and 11th-toughest schedules in the nation. Only Florida, ranked fourth, boasts a tougher strength of schedule in the SEC. Tennessee is 8-1 at home this season while Vanderbilt, at 0-4, has yet to win a true road game this season.
The Commodores, who were picked to finish second by the media in the SEC preseason poll, boast one of the tallest rosters in the SEC with five players listed at 6-9 or taller, including three seven-footers. Preseason first team All-SEC pick Damian Jones, standing at 7-0, is putting up 13.0 ppg to go along with 6.4 rpg. Fellow junior and seven-footer Luke Kornet ranks fourth on the team in scoring at 9.5 ppg, but recorded VU's second-ever triple-double last week against Auburn by posting 11 points, 11 rebounds, and 10 blocks against the Tigers.
With size in the interior and quickness on the ball out top, Vanderbilt is one of the top defensive squads in the SEC through the midway point of the season. VU is allowing only 65.4 points per game to opponents — third-best in the conference — while limiting the opposition to a league-best .377 shooting percentage.
The Vols will look to counter with a continued reliance on a small lineup. During Saturday's game at MSU, 78 of UT's 80 points and all 26 of its made field goals were scored by players listed at 6-4 or shorter. Only 6-9 Kyle Alexander found his way into the scorer's column after knocking down two first-half free throws.
Punter remains the Vols' top scorer, ranking 11th in the country in points per game. Robert Hubbs III and Armani Moore — who missed Saturday's game while tending to an ankle injury — come next, averaging 12.5 and 12.4 ppg, respectively. Devon Baulkman has scored in double figures in four straight and hit three 3-pointers in Starkville to up his scoring average to 10.2 ppg.
Mostella remains one of the hottest players on Tennessee's roster as he has scored in double figures in seven of his last eight ballgames. He is averaging 14.0 ppg during that span.
Tennessee remains at home to conclude the week following Wednesday's tilt with the Commodores. No. 24 South Carolina will be in town on Saturday for a 12:00pm tip on the SEC Network.
About the Vanderbilt Commodores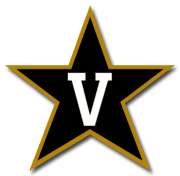 Vanderbilt is 10-7 (2-3 SEC) in its 17th season under head coach Kevin Stallings. The Commodores are riding a two-game win streak after defeating Auburn and Alabama last week. Vanderbilt boasts the second-best 3-point field-goal defense (.286) among league teams in SEC play.
In VU's home win over Auburn, forward Luke Kornet posted a triple-double with 11 points, 11 rebounds and 10 blocks. His 4.0 blocks per game in SEC play lead the league.
Shooting guard Riley LaChance is coming off a season-high 18 points–including a season-best five made 3-pointers–in Saturday's win over Alabama. Also in that victory, wing Jeff Roberson registered his third double-double of the season with 16-points and 11 rebounds.
Junior center Damian Jones owns the best field-goal percentage in the SEC during league play (.605). Freshman Vanderbilt guard Camron Justice of Hindman, Kentucky, was briefly committed to Tennessee when he was a junior in high school.
Last Meeting with Vanderbilt
Tennessee rallied from two different double-figure deficits in the second half to pull off a 67-61 win over Vanderbilt in the second round of the SEC Tournament March 12th, 2015, in Nashville. The Vols finished the game on a 20-2 run over the final 6:20 to advance to the quarterfinals, where they face 21st-ranked and second-seeded Arkansas.
Tennessee came back from a 13-point deficit early in the second half to get within two points, and made the full comeback from a 12-point deficit to win the game.
Robert Hubbs III knocked down a 3-pointer with 2:10 left in the game to put the Vols ahead for good at 64-61. That was the Vols' first lead in more than 27 minutes. The Vols then forced a shot clock violation with 1:34 left. Kevin Punter Jr. made a pair of free throws with 1:05 remaining to push the Vols' lead to 66-61.
Vols senior Josh Richardson tallied a game-high 22 points to stand with 1,230 in his career, 30th all-time at Tennessee. He scored 15 of those points in the second half.
Hubbs III tied his then-career-high with 16 points. Junior Devon Baulkman had his second-best scoring game of the season with 12 points. Vanderbilt was led by Damian Jones, who had a double-double with 18 points and 15 rebounds. Wade Baldwin IV netted 16 points.
Tennessee was mired in foul trouble all game, but amazingly did not have a player foul out. Armani Moore and Derek Reese played the final 15 minutes with four fouls and were joined by Willie Carmichael with four fouls with 11:46 left in the game.
UT Vols Successful on State Circuit
Since the start of the 2005-06 season, the Vols have beaten every in-state Division I team. Those schools include Austin Peay (1-1), Belmont (3-0), Chattanooga (4-0), East Tennessee State (6-0), Lipscomb (1-0), Memphis (4-5), Middle Tennessee (5-1), Tennessee Tech (3-0), Tennessee State (3-0), UT Martin (2-0) and Vanderbilt (14-7). During that span, UT is 46-14 (.767) against in-state Division I teams.
Dating to last season's SEC Tournament comeback victory vs. Vanderbilt, Tennessee has won three straight games against in-state opposition.
Armani Moore Nursing Ankle Injury
Vols senior Armani Moore suffered a sprained right ankle in the second-half of UT's game at Georgia January 13th and did not return to that contest. Three days later, he was not cleared to play in Tennessee's win at Mississippi State. Moore is Tennessee's active leader in games played (111) and starts (64). His status remains day-to-day.
Tennessee's leading shot-blocker and rebounder and third-leading scorer, Moore had started 48 consecutive games prior to sitting out Saturday's contest in Starkville. And while he has seven DNPs during his four-year career (all as an underclassman), he had never missed a game due to injury.
Tale of Two Halves
Tennessee has led at halftime in all of its SEC games this season. Through five SEC games, the Vols are +50 against the opposition in the first half. That figure gives the Vols an average halftime lead of 10.0 points.
Ironically, however, in the second-half of SEC contests, UT is -50, which equates to being outscored by an average of 10.0 points.
In the second half of their last three games, the Vols have allowed 54 points (Texas A&M), 53 points (Georgia) and 48 points (Mississippi State).
Detrick Mostella adds spark off Bench
After spending much of the early season in need of a scoring option off the bench, Tennessee has found a spark plug in sophomore guard Detrick Mostella. The Decatur, Alabama, native has been particularly productive over the last month, averaging 14.0 points with 20 made 3-pointers over the last eight games. Mostella has scored in double figures in seven of those games, more than tripling his total of 10-plus-point showings from his freshman year (2).
A dynamic–but sometimes mercurial–scorer, Mostella averaged just 11.7 mpg last season, despite scoring 17 points in the season-opener against VCU. His usage waned over the remainder of the season, as he played just 35 total minutes over UT's final five games of 2014-15.
Under head coach Rick Barnes in 2015-16 Mostella's minutes have increased to 17.5 per game, including a career-high 35 at Mississippi State (January 16th), during which he scored a career-best 24 points. That game also marked his first career SEC start and was UT's first road win of the season.
Kevin Punter Jr. plays Entire Game
Kevin Punter Jr. played all 40 minutes in UT's win at MSU Saturday. He's the first Vol to play a complete, 40-minute game since C.J. Watson did so against Auburn on March, 14th, 2003.
Go Shawty!
In Tennessee's road win at Mississippi State Saturday, all 26 of the Vols' field goals and 78 of their 80 points were scored by guards who stand 6-4 or shorter. 6-9 freshman forward Kyle Alexander added two first-half free throws to account for Tennessee's other two points.
UT Vols S.O.S. Seventh Nationally
Through the games of January 17th, ESPN's Basketball Power Index (BPI) rated Tennessee's strength-of-schedule as the seventh-toughest in the nation. UT is one of seven SEC teams with a top-20 SOS.
Broadcast Information
TV | SEC Network
Play by Play: Mike Morgan
Analyst: Joe Dean Jr.
Producer: Steve Reintjes
---
Radio | Vol Network
Play by Play: Bob Kesling
Analyst: Bert Bertelkamp
Engineer: Tim Berry
---
Satellite Radio
Sirius: Channel 93 (UT feed)
XM: Channel 190 (UT feed)
---
Online/Mobile
www.UTsports.com
Free audio stream only
www.WatchESPN.com
Free video stream