Clarksville, TN – The Montgomery County Sheriff's Office is proud to announce the promotion of William Everett to Field Training Officer and Jeffrey Holland to Corporal.
Holland is an eight year veteran of the Sheriff's Office. He started his career in July of 2007 in the detention center. In 2013 he was promoted to Field Training Officer.
Originally from Dover, Holland worked in the armored car service industry as a driver and a guard before joining the Sheriff's Office.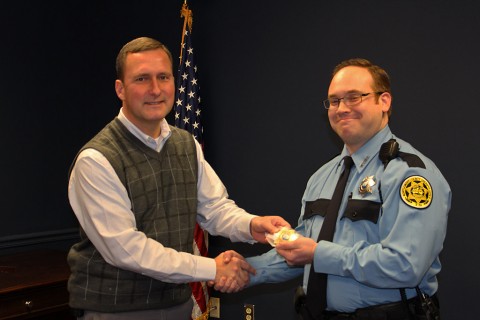 "I want to thank everyone that helped me get to where I am today," said Holland. "I look forward to working as a Corporal on third shift in the jail."
William Everett has been with the Sheriff's Office for a little over two years. He started his career in July of 2013.
Born and raised in Clarksville, Everett worked in local retail before becoming a Sheriff's Deputy.
"I'm very happy to work here," said Everett. "I appreciate what everyone has done to help me in my career."