Nashville, TN – The National Weather Service (NWS) in Nashville has issued a wind advisory for Clarksville-Montgomery County and parts of Middle Tennessee, which is in effect from 9:00am Tuesday, February 2nd, 2016 to midnight CST Tuesday night.
A strong surface frontal system will develop across the southern plains and push a warm front from south to north across Middle Tennessee as the Tuesday morning hours progress.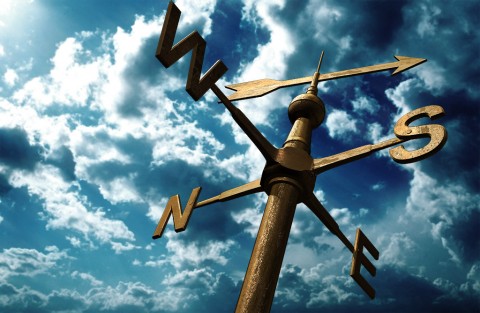 As a strong cold front develops across the middle Mississippi River Valley into the southern Mississippi River Valley as Tuesday morning progresses.
Also, a strong surface pressure gradient will become established across the mid state.
This will result in breezy southerly winds, with gusts of 35 mph to 50 mph expected from the mid morning hours on Tuesday lasting through the evening hours.
Instructions
A wind advisory means that winds over 35 mph are expected. Winds this strong may blow down a few trees or tree limbs and cause isolated power outages. Driving may also become difficult, especially for high profile vehicles. Use extra caution.
Timing: 9:00am CST Tuesday to midnight CST Tuesday night.
Winds: Southerly wind gusts in excess of 35 mph.
Impacts: Downed small trees and or downed tree limbs along with isolated power outages. Driving may be difficult, especially for high profile vehicles.
Counties Affected
Bedford County, Cannon County, Cheatham County, Clay County, Coffee County, Cumberland County, Davidson County, De Kalb County, Dickson County, Fentress County, Giles County, Grundy County, Hickman County, Houston County, Humphreys County, Jackson County, Lawrence County, Lewis County, Macon County, Marshall County, Maury County, Montgomery County, Overton County, Perry County, Pickett County, Putnam County, Robertson County, Rutherford County, Smith County, Stewart County, Sumner County, Trousdale County, Van Buren County, Warren County, Wayne County, White County, Williamson County, and Wilson County.