Austin Peay Sports Information

Clarksville, TN – Austin Peay State University head coach Will Healy's first APSU football signing class will be a memorable one.
Healy brought in the top-ranked class in the Ohio Valley Conference according to 247sports.com and one of the nation's top FCS classes, staking his claim to the state of Tennessee in the process—16 of his 26 commitments hailed from the Volunteer State, including McCallie's JaVaughn Craig and Corey McDonald, who had drawn interest from Healy's previous school, Chattanooga.
«Read the rest of this article»
Austin Peay Sports Information

Martin, TN – UT Martin exploded out of halftime with an 8-0 run and Austin Peay State University never recovered as the Governors fell, 86-77, Thursday night in Ohio Valley Conference action at the Elam Center.
The loss dropped the Governors to 10-15 overall and 3-7 in the OVC while the Skyhawks improved to 12-12 overall and 4-5 in league play.
«Read the rest of this article»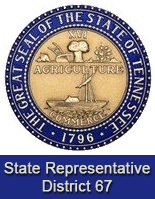 Nashville, TN – Tennessee State Representative Joe Pitts (D-Clarksville) has sponsored more than twelve bills during this legislative session and over the next few days we will send out a series of updates explaining the proposals and providing an update on their progress in the system.
House Bill 1629/Senate Bill 1615 (Senator Mark Green (R-Clarksville) is part of the Montgomery County government's legislative agenda and authorizes local governments to enter into cooperative purchasing agreements with federal agencies. This legislation cleared the Local Government Sub-committee this week and will be heard in the Local Government Full Committee on February 9th, 2016.
«Read the rest of this article»
APSU Sports Information

Clarksville, TN – Austin Peay State University women's tennis team will host back-to-back matches this weekend beginning 2:00pm, Friday, February 5th, 2016 against Dayton and Noon, Saturday, against Chattanooga.
«Read the rest of this article»
Event to Help New and Aspiring Business Owners Achieve Success

Clarksville, TN – Most new and aspiring business owners have more questions than answers. For that reason, the Clarksville Area Chamber of Commerce assembled a half-day seminar to address the more elusive but critical components to entrepreneurship. Educating Our Entrepreneurs brings expertise in marketing, franchising, licensing, taxes, permits and more all under one roof.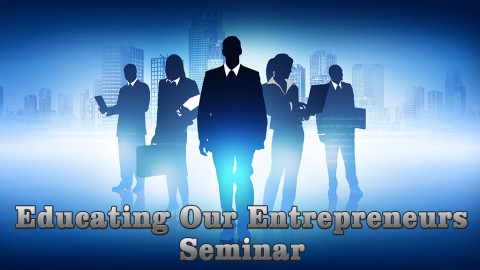 «Read the rest of this article»

Clarksville, TN – The Planters Bank Peg Harvill Gallery in the Customs House Museum has become a curiosity shop of sorts this February. Mergings: A Visual Exploration is an exhibit of glass by Tennessee artist Jennifer Crescuillo.
Jennifer has manipulated her medium into everyday objects such as data cartridges and adding machines that do not appear to be what the average visitor expects to see in a glass exhibit.
«Read the rest of this article»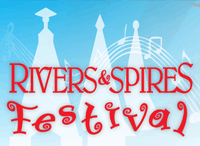 Clarksville, TN – The Rivers and Spires Festival is pleased to announce Kellie Pickler and Plumb as the Festival headliners for Saturday, April 16th. Kellie Pickler will perform on the Public Square Stage at 7:30pm. Plumb will perform on the Christian Stage at 7:00pm. All concerts are free and open to the public.
Country music artist and television personality, Kellie Pickler rose from a small town country girl to American celebrity. You might know Kellie from the 2005 'American Idol' season where she finished sixth or from her numerous singles on the Billboard Hot Country Songs list, like "I Wonder", "Best Days of Your Life", and "Red High Heels."
«Read the rest of this article»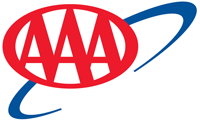 Knoxville, TN – Whether you attend or host a Super Bowl party this weekend, AAA wants everyone to celebrate safely. That means having a Designated Driver, calling a cab or staying where you are celebrating.
"Super Bowl weekend can be an exciting time for fans of the game, fans of commercials, or just fans of the show itself. But that doesn't mean you can play a game with your safety or the safety of others," said Amy Stracke, Managing Director, Traffic Safety Advocacy for AAA – The Auto Club Group and Executive Director of the ACG Traffic Safety Foundation. "If you're going to be out drinking, please plan ahead to make sure you and your loved ones get home safely."
«Read the rest of this article»

Clarksville, TN – The Austin Peay State University Department of Art and Design is pleased to announce a new exhibit of artwork from the University's Permanent Art Collection, curated by Sara Straussberger, the 2015-16 Jewel Birdsong Art Collection Scholarship recipient.
Works in the exhibit, "A Conversation with Place and Being," will range from a gestural figure drawing to a meticulous landscape etching.
«Read the rest of this article»
Written by Sgt. William White
Headquarters, 101st Airborne Division (Air Assault)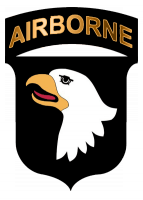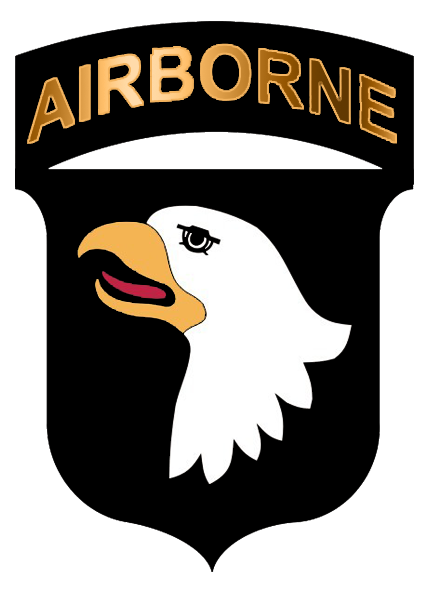 Fort Campbell, KY – The Master Fitness Trainer Course is sweeping the Army, bringing sports nutrition and researched-backed exercise science down to the squad level by informing senior squad members.
On January 20th, 2016, MFT instructors from the U.S. Army Physical Fitness School in Fort Jackson, SC, dispatched to Fort Campbell, KY, to bring the science of physical training to officers and noncommissioned officers the 101st Airborne Division (Air Assault).
"We say it all the time: PT is not the most important thing we do as a Soldier, but it's the most important thing we do every day" said Staff Sgt. John Wood, a Master Fitness Trainer instructor with U.S. Army Physical Fitness School.
«Read the rest of this article»