UT Athletics Department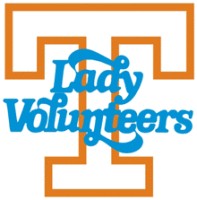 College Station, TX – Jordan Reynolds scored a career-high 16 points but the No. 23/25 Lady Vols came up short in the fourth quarter and overtime in a 76-71 loss to No. 12/11 Texas A&M on Sunday at Reed Arena.
Tennessee (14-9, 5-5 SEC) dominated the third quarter and held a 13-point lead early in the fourth. Texas A&M (16-7, 6-4 SEC) outscored the Lady Vols 36-20 in the fourth-quarter and overtime.
Reynolds scored 16 points on 7-of-13 shooting and also collected seven rebounds and three assists. Mercedes Russell nearly had a double-double with 11 points and nine rebounds. Andraya Carter added 11 points, five boards and four assists in the loss.
Texas A&M's Courtney Walker scored a game-high 29 points, going 9-of-26 from the floor and 11-of-11 on free throws. Khaalia Hillsman added 14 points for the Aggies.
The Lady Vols led by as much 53-40 early in the fourth quarter, but the Aggies clawed their way back to within 61-59 with 45 seconds left. Anriel Howard hit mid-range jumper after collecting an offensive rebound with five seconds left to send the game into overtime.
Tennessee took command of the game in the third quarter, outscoring Texas A&M, 22-10. Carter made a pair of free throws in the opening seconds of the second half to give UT the lead and start a 16-6 run. Reynolds had eight points, three boards and four assists in the third to lead the Lady Vols' surge.
The Aggies led at halftime, 30-29. The fist half was as close in all aspects as the score indicated. Neither team shot particularly well from the floor as Texas A&M shot 38.2 percent to UT's 36.7 percent. The Lady Vols had a slight edge in first-half rebounding at 21-20.
Kortney Dunbar led Tennessee in the first half with nine points, all coming in the first quarter and all on 3-pointers. Jaime Nared had seven points and four rebounds before halftime.
Texas A&M led by as much as five points in the second quarter, but Diamond DeShields hit a pair of jumpers in the final two minutes to make it a one-point game at the break.
The first quarter ended tied at 14-14. The Lady Vols struggled early, starting the game 1-of-9 from the floor as Texas A&M built a 10-3 lead after four minutes. Dunbar came off the bench and made three 3-pointers to counter the Aggies' zone defense and spark Tennessee to an 11-4 run.
Series vs. Texas A&M
The Lady Vols are 6-2 all-time against Texas A&M and 1-1 against the Aggies in College Station.
Sunday's game marked the eighth-straight game that both UT and Texas A&M faced each other as ranked opponents. It was also the first game in which the Aggies were ranked higher than the Lady Vols in both the AP and ESPN/USA Today polls.
Reynolds' Impressive Performance
Reynolds scored in double-figures for the second time this season and the 13th time in her career. She scored her previous career high of 15 points in UT's last overtime game against Mississippi State on January 28th.
Her seven field goals made were also a career high. Reynolds was a perfect 2-of-2 from 3-point range. Her two made 3-pointers were a season high.
Miscellaneous Notes
The Lady Vols are 30-18 all-time in overtime games and 13-9 in overtime games on the road. They move to 0-2 in overtime this season.
The Lady Vols held Texas A&M's Courtney Williams to only three points on 0-of-7 shooting. Williams entered game averaging 12.3 points per game, ranking 16th in the SEC. By holding Texas A&M to 33.8 percent shooting, Tennessee has now held 16 of their 23 opponents under 40 percent shooting.
Kortney Dunbar provided a major boost for Tennessee in the first quarter, coming off the bench and hitting three 3-pointers. Her nine points in the game were her personal high in SEC play.
Tennessee scored 23 points off the bench. Dunbar and Diamond DeShields had nine points each.
Tennessee held Texas A&M without a 3-point field goal as the Aggies went 0-5 from beyond the arc. It is the first time UT has done that this season.
Up Next
The Lady Vols next face SEC rival Vanderbilt on Thursday, February 11th, at Memorial Gymnasium. Tip-off is set for 9:00pm ET/8:00pm CT on SEC Network.
Tennessee is 66-9 all-time against Vanderbilt, including a 58-49 win over the Commodores on January 21st in Knoxville. The Lady Vols have won the last four games between the teams and seven of the last eight.
UT is 25-7 all-time against Vandy in Nashville.