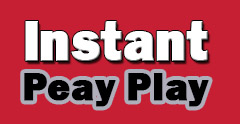 Clarksville, TN – With a roster that boasts five seniors and six juniors, Austin Peay State University's softball team opens its 31st regular season on February 12th at the Gardner-Webb Tournament looking to start a run that will end a string of eight straight campaigns without making the postseason.
The Lady Govs finished 2015 with an overall record of 9-37 — 5-22 in Ohio Valley Conference play — but its senior and junior laden roster returns seven of nine position starters and all five pitchers from 2015.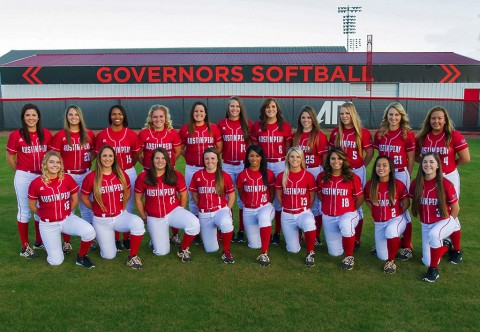 "This group has a lot of experience and more than just in x's and o's or more than how to run, catch and hit," Austin Peay coach Shane Showalter said. "They know how I like things done and what we're trying to accomplish.
"This is a strong senior class and they've done a great job guiding the team, especially the freshmen, in getting them to go in the right direction."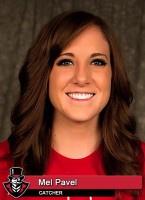 All five senior were starters last year, led by three-year starting catcher Mel Pavel (.240 BA/0 HR/10 RBI) along with third baseman Niya Sparks (.319/7 HR/21 RBI), pitcher Natalie Ayala (5-15/5.19 ERA/34 K's), first baseman Vinchenza DiBenedetto (.228/0 HR/6 RBI) and outfielder Courtney Brower (.212/0 HR/4 RBI).
Pavel has been a workhorse behind the plate the past three years, while Sparks is coming off her best offensive season of her career – despite missing the final nine games of the season in 2015 after suffering an eye injury versus Jacksonville State.
Ayala led the Lady Govs pitchers in almost all statistical pitching categories last year, with DiBenedetto splitting time at third base and designated player, while Brower started primarily in right field, but also saw time in center field.
The six-member junior class is the largest on the roster, led by returning starting outfielders Rikki Arkansas (.349/0 HR/5 RBI) and Chandler Groves (.287/4 HR/25 RBI), first baseman Christiana Gable (.244/8 HR/31 RBI) and pitchers Allie Blackwood (1-4/1 Save/21 K's), Sidney Hooper (2-12/9.30 ERA/25 K's) and junior college transfer Autumn Hanners.
Arkansas led the Lady Govs in batting average last year, Groves had a string of 25 straight games – the longest in over 15 years – of reaching base and Gable's 31 RBIs was the 10th most in a single season in school history.
In the circle, Blackwood and Hooper combined for 42 appearances – including 23 starts – and 48 percent of all innings pitching in 2015, while Hanners adds depth to the staff after transferring from the College of Central Florida where she played for the national junior college runner-up her freshman year and the number-two regular-season ranked team in 2015.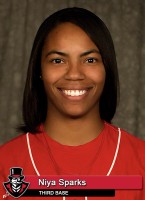 "The good thing about this group is that we have a good core of what I would say is my starters," Showalter said. "But more importantly, we have some good depth and are strong in several areas.
Leading its four sophomores is second baseman Erica Inagaki (.163/0 HR/2 RBI) – who split time starting at shortstop as a freshman – outfielder Savanna Oliver (.214/1 HR/4 RBI), catcher Alexis Hill (.107/0 HR/0 RBI) and pitcher Heather Norris (1-6/1 Save/20 K's).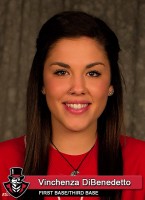 Rounding out the Lady Govs roster is five freshmen – including on red-shirt freshman — outfielder Kacy Acree, who missed the 2015 season with a knee injury.
Acree is joined by true freshmen Kendall Vedder (Palmetto, FL), who is slated to be Austin Peay's starting shortstop, third baseman Danielle Liermann (Simi Valley, CA) and utility players Carly Mattson (McHenry, IL) and Brea Dickson (Social Circle, GA).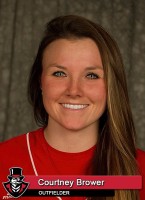 "In the past, we've had a descent team, but not much depth if we ran into many injuries," Showalter said. "This group in having some good upper classmen all the way through a solid freshmen class I don't think we'll run into that problem (depth).
"If we have a kid that's struggling one weekend we have someone else we can plug in to get the job done. So I think we're going to be a better team all the way around."