Austin Peay Sports Information

Clarksville, TN – Austin Peay State University's softball team will open their 31st regular season schedule this Friday and Saturday, as they travel to Boiling Springs, NC, to participate in the Gardner-Webb University Tournament.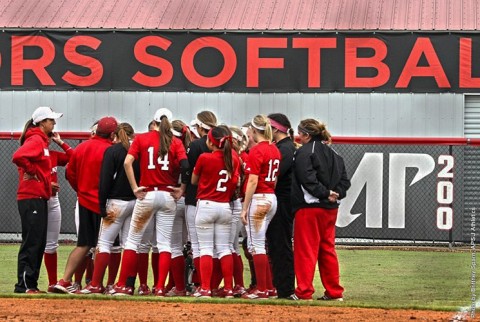 The Lady Govs will face George Washington and tournament host Gardner-Webb at 12:30pm and 3:00pm (CT) respectively on Friday, with rematches on Saturday scheduled for 10:00am and 12:30pm (CT).
"I think everyone's kind of chomping at the bit ready to play," Austin Peay coach Shane Showalter said. "For my taste, we haven't had enough practice time – especially out on the field with some of the weather – but they're (players) anxious to play.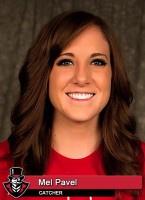 "We're thankful that we were about to get out and compete a couple of times this (past) weekend, because the weather on the days leading up to the tournament doesn't look too good, so we'll probable only be able to hit inside a couple of days before we leave."
Austin Peay finished the 2015 season with an overall record of 9-37 — 5-22 mark in Ohio Valley Conference play — while George Washington had a record of 25-23 (7-14 in the Atlantic 10 Conference) and Gardner-Webb was 15-35 overall and 6-18 in the Big South Conference last season.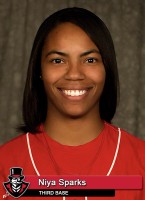 "I've been putting some scouting reports together on George Washington and Gardner-Webb and looking at those and their stats, I do feel like they are a couple of teams that we should go up there and compete with," Showalter said. "If we can come away kind of winning the series, so to speak, getting (winning) three out of the four it would be a great weekend for us."
The Lady Govs return 14 letterwinners, including seven starters and five pitchers, among its 20-play roster – including four of its top five returning hitters from 2015 and 100 percent of last years' innings pitching.
"This group has a lot of experience and it's more than just in x's and o's or more than how to run, catch and hit," Showalter said. "They know how I like things done and what we're trying to accomplish.
"This is a strong senior class and they've done a great job guiding the team, especially the freshmen, in getting them to go in the right direction."
All five of this years' senior were starters last year, led by three-year starting catcher Mel Pavel (.240 BA/0 HR/10 RBI) along with third baseman Niya Sparks (.319/7 HR/21 RBI), pitcher Natalie Ayala (5-15/5.19 ERA/34 K's), first baseman Vinchenza DiBenedetto (.228/0 HR/6 RBI) and outfielder Courtney Brower (.212/0 HR/4 RBI).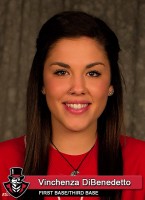 The six-member junior class is the largest class on the roster, led by returning starting outfielders Rikki Arkansas (.349/0 HR/5 RBI) and Chandler Groves (.287/4 HR/25 RBI), first baseman Christiana Gable (.244/8 HR/31 RBI) and pitchers Allie Blackwood (1-4/1 Save/21 K's), Sidney Hooper (2-12/9.30 ERA/25 K's) and junior college transfer Autumn Hanners.
"The good thing about this group is that we have a good core of what I would say is my starters," Showalter said. "But more importantly, we have some good depth and are strong in several areas."
Leading its four sophomores are second baseman Erica Inagaki (.163/0 HR/2 RBI) – who split time starting at shortstop in 2015 – outfielder Savanna Oliver (.214/1 HR/4 RBI), catcher Alexis Hill (.107/0 HR/0 RBI) and pitcher Heather Norris (1-6/1 Save/20 K's).
Rounding out the Lady Govs roster are five freshmen – including one red-shirt freshman — outfielder Kacy Acree, who missed the 2015 season with a knee injury.
Acree is joined by true freshmen Kendall Vedder (Palmetto, FL), who is slated to be Austin Peay's starting shortstop, third baseman Danielle Liermann (Simi Valley, CA) and utility players Carly Mattson (McHenry, IL) and Brea Dickson (Social Circle, GA).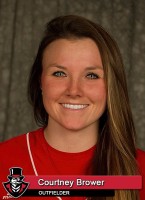 "In the past, we've had a descent team, but not much depth if we ran into many injuries," Showalter said. "This group in having some good upper classmen all the way through a solid freshmen class I don't think we'll run into that problem (depth).
"If we have a kid that's struggling one weekend we have someone else we can plug in to get the job done. So I think we're going to be a better team all the way around."
Tournament Notes
Austin Peay is picked to finish in 11th place out of 12 teams in the OVC pre-season pole, George Washington is picked to finish in 6th place (out of 10 teams) in the Atlantic 10 and Gardner-Webb is picked to finish 9th out of nine teams in the Big South Conference.
Austin Peay is 1-0 all-time record versus George Washington, having played the Colonials in the Mercer Classic (Mercer, GA.) on February 24th, 2007.
Austin Peay is 0-3 all-time versus Gardner-Webb, with their last meeting coming on February 15th, 2009 at the Samford University (Birmingham, AL) Bulldog Bash.
The Gardner-Webb Tournament marks only the second time in in the softball program's 31-year history it will play in the state of North Carolina. The other time came back on April 8th-9th, 1989 at the North Carolina (Chapel Hill) Carolina Pride Invitational.
Austin Peay is 14-16 all-time in season openers and is currently on a four-game win streak in season-opening games.
The Gardner-Webb Tournament is the first of four straight road tournaments Austin Peay is scheduled to play in to open the season.