APSU Sports Information

Clarksville, TN – Jacolby Mobley nailed a long three pointer at the overtime buzzer as UT Martin rallied in regulation and again in overtime to stun Austin Peay State University, 85-84, Saturday night in Ohio Valley Conference basketball action in Dave Aaron Arena.
«Read the rest of this article»
Austin Peay Sports Information

Nashville, TN – Kymmalett Ross has enjoyed a tremendous senior season. Her weekend at the Music City Challenge, hosted by Vanderbilt, was no different.
Friday, Ross made a little APSU history.
«Read the rest of this article»
UT Athletics Department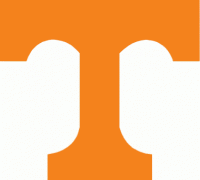 Columbia, MO – Senior Kevin Punter's 21 points wasn't enough for Tennessee Saturday, as the Vols fell 75-64 to Missouri at Mizzou Arena.
The Volunteers (12-13, 5-7 SEC) struggled with shooting the ball consistently, shooting 38 percent from the field compared to the Tigers' (9-16, 2-10 SEC) 55 percent, the second highest percentage for Missouri this season.
After being down by as much as 14 points in the first half, UT cut Mizzou's lead to just four points after senior Devon Baulkman drove to the basket for a layup with 1:25 remaining in the game, but a 38-27 halftime deficit would be too much for the Volunteers to overcome.
«Read the rest of this article»
APSU Sports Information

Clarksville, TN – Saturday nights at the Dunn Center have been something special for Austin Peay State University women's basketball team and the trend held true in an 80-70 upset win of Ohio Valley Conference leader UT Martin.
Austin Peay (8-18, 6-7 OVC), which improved to 5-0 in home Saturday dates, took control of the contest with a 16-3 run in the opening 4:31 of the second quarter.
«Read the rest of this article»
Clarksville-Montgomery County under Winter Weather Advisory beginning Sunday
Nashville, TN – The National Weather Service (NWS) in Nashville has issued a winter weather advisory for a mixture of snow, sleet and freezing rain which is in effect from noon Sunday, February 14th, 2016 to 6:00am CT Monday for Clarksville-Montgomery County and the north half of Middle Tennessee which includes the upper Cumberland.
Complex weather system moving in from the west will spread a wintry mix of snow, sleet and freezing rain across areas generally along and north of Interstate 40 Sunday and Sunday night.
«Read the rest of this article»
"Voucher Bill" was laid on the House Desk by the Sponsor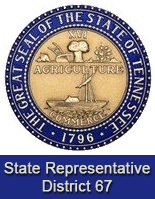 Nashville, TN – Tennessee State Representative Joe Pitts (D-Clarksville) moved several pieces of legislation forward in the legislative process. He also will start moving a bill forward in the Transportation Sub Committee next week.
House Bill 1514/Senate Bill 1730 (Senator Kerry Roberts (R-Springfield) is a bill that was brought to Representative Pitts by a mother whose innocent son was killed by an impaired driver in Clarksville on his way to Austin Peay State University.
Tyler Head was killed on February 3rd, 2012 and the bill, if passed, will be known as the Tyler Head law. It will establish a memorial sign program for the State of Tennessee.
«Read the rest of this article»
APSU Sports Information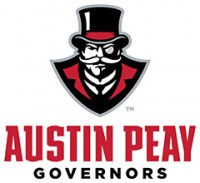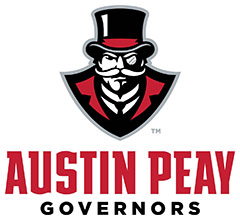 Clarksville, TN – Four former Austin Peay State University athletic greats, who had great impact on their respective programs, were inducted into the APSU Athletics Hall of Fame, Saturday morning, in a breakfast ceremony in the Dunn Center front lobby.
Rowdy Hardy, the winningest pitcher in Governors baseball history and two-time Collegiate Baseball All-American selection; Stephanie Champine, a two-time all-region volleyball player and 2009 OVC Player of the Year; Carrie Burggraf, a five-time Ohio Valley Conference pole vault champion and two-time OVC Scholar Athlete, were inducted along with the late Paul Aaron, a basketball star in the late 1940s who was enshrined from the Honors category.
They became the 111th, 112th, 113th and 114th members of APSU's Athletic Hall of Fame.
«Read the rest of this article»

Clarksville, TN – The Austin Peay State University Trahern Gallery, with support from the APSU Center of Excellence for the Creative Arts and the APSU Department of Art and Design, is pleased to present "Southlandia", a body of work by nationally recognized printmaker Andrew Blanchard.
The exhibit opens February 22nd at the gallery and runs through March 18th.
«Read the rest of this article»
Tennessee State Representative Curtis Johnson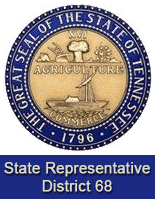 Nashville, TN – The Audi A-7 visited the state capitol and gave rides to State lawmakers. The A-7 is totally hands free driving. It completed a test drive of more than 550 freeway miles from Silicon Valley to Las Vegas with 90 percent of those miles hands free.
Mr. Brad Stertz, Director of Audi's Government Affairs spoke of his company's efforts to put automated cars on the road. As the technology for autonomous vehicles continues to develop, states have found it may be necessary for state and municipal governments to address the potential impacts of these vehicles on the road. Three bills have been filed on the subject in the Tennessee General Assembly this year.
«Read the rest of this article»
APSU Sports Information

Brentwood, TN – One week before opening day of the 2016 season, Austin Peay State University's baseball team was picked to finish third in the Ohio Valley Conference's preseason poll of league coaches and sports information directors.
In addition, junior infielder Logan Gray was one of two players selected as the league's Preseason Co-Player of the Year, sharing the honor with Eastern Kentucky outfielder Kyle Nowlin.
«Read the rest of this article»