APSU Sports Information

Bowling Green, KY – Not much went right for Austin Peay State University's softball team, Saturday in Day 2 of the Holiday Inn Hilltopper Classic, with the Lady Govs dropping a 5-0 final to Western Kentucky and a 10-5 result to Murray State.
«Read the rest of this article»
APSU Sports Information

Clarksville, TN – A microcosm of Austin Peay State University's second-half troubles against Murray State could be summed up with one play, Saturday night.
With 4:15 left in the second half against the Racers and the Governors trailing 56-50, Josh Robinson and Chris Horton went up for a rebound of Damarcus Coaker's missed shot.
«Read the rest of this article»
UT Athletics Department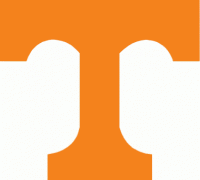 Knoxville, TN – The largest crowd of the season at Thompson-Boling Arena saw the Tennessee Volunteers storm to a 81-65 victory over the LSU Tigers Saturday evening.
There were 19,721 fans cheering on the Vols, who played without leading scorer Kevin Punter Jr. (right foot injury). A balanced attack combined to replace Punter's 22.2 points per game, led by Robert Hubbs III's 19 points.
Armani Moore scored 17 points and pulled down 10 rebounds, his second double-double in as many games after going for 21 and 11 against Kentucky. It was his fifth double-double of the season.
«Read the rest of this article»
APSU Sports Information

Clarksville, TN – Austin Peay State University women's basketball team needed big runs at the end of the second and third quarters to overcome a slow start and secure an 82-71 Ohio Valley Conference win against Murray State, Saturday night, at the Dunn Center.
«Read the rest of this article»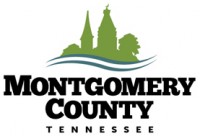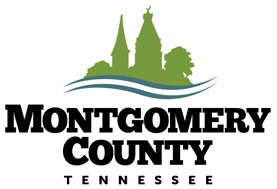 Montgomery County, TN – In response to the recent audit findings by the State Comptroller's Office, which identified significant deficiencies in Montgomery County Trustee's Office, County Mayor Jim Durrett has mailed a formal request to the State Comptroller for a complete and comprehensive investigative audit of that office.
APSU Sports Information

Clarksville, TN – Sophomore left-handed pitcher Michael Costanzo carried a no-hitter into the seventh inning and got some early run support as Austin Peay State University's baseball team won Game 2 of its three-game series against Bradley, 8-4, Saturday, at Raymond C. Hand Park.
«Read the rest of this article»
#24/RV Tennessee (16-10/7-6 SEC) vs. LSU (8-18/2-11 SEC)
Sunday, February 21st, 2016 | 1:01pm CT/2:01pm ET
Baton Rouge, LA | Maravich Center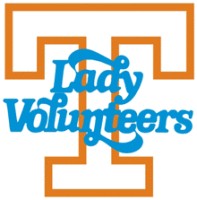 Knoxville, TN – The #24/RV Lady Vols (16-10, 7-6 SEC) will look to move up in the tightly contested SEC standings as they head to Baton Rouge for the penultimate road game of the season against LSU (8-18, 2-11 SEC). Tipoff is slated for 1:00pm CT/2:00pm ET at Pete Maravich Assembly Center and the game will be broadcast on ESPNU and available online at WatchESPN.
Sunday will be LSU's home "Play 4Kay" game, coming on the heels of UT's "Live Pink, Bleed Orange" game. Play 4Kay events are held in honor of late NC State coach Kay Yow, who lost a long and hard-fought battle with breast cancer on January 24th, 2009.
The Kay Yow Cancer Fund has raised more than $5 million for research.
«Read the rest of this article»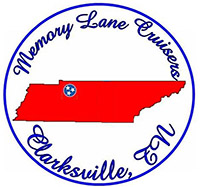 Clarksville, TN – Memory Lane Cruisers' Cruise Night has a brand new site. Starting April 2nd – October 1st, Time: 6:00pm – 9:00pm, they will be cruisin at Books A Million parking lot, located at 125 Hampton Place, Clarksville, TN 37040 (Corner of Hampton Place and Wilma Rudolph Boulevard).
They welcome all classic cars/trucks, muscle cars, street rods and hot rods. There will be door prizes, 50's/60's Music and more.
«Read the rest of this article»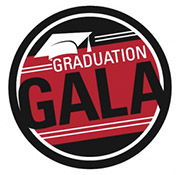 Clarksville, TN – Last October, the Austin Peay State University Registrar's Office decided to have a little fun. Instead of hosting its annual Grad Finale to make sure seniors were ready to graduate that December, the office threw a celebratory party called the Graduation Gala.
"We saw a significant, 17 percent increase in participation," Telaina Wrigley, APSU registrar, said. "It turned into a functional event for the graduates, as well as a celebration. They celebrated with their friends, but they also had the ability to resolve any outstanding issues and take care of any business."
«Read the rest of this article»

Clarksville, TN – Early this morning, Saturday, February 20th just before 3:00am, Clarksville Police officers responded to a shooting at the 900 block of College Street (Scott's Multipurpose Center).
A male victim was shot and then transported to Vanderbilt University Medical Center with non-life-threatening injuries. The suspect is 37-year-old Donte Waldon from Clarksville.
«Read the rest of this article»