Written by Staff Sgt. Sierra Fown
2nd Brigade Combat Team, 101st Airborne Division (AA) Public Affairs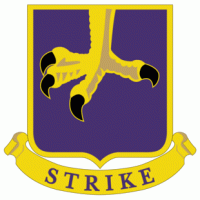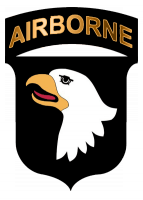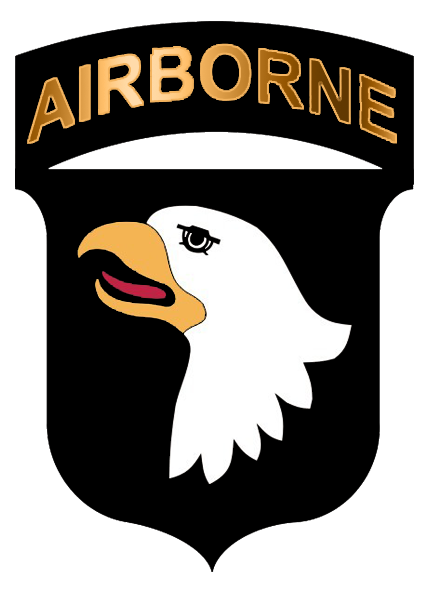 Fort Polk, LA – It isn't very rare for a father and son to share common interests, whether that be sports, fishing or a love of grilling. Many sons look up to their fathers, and some even go on to take over Family businesses when the parent retires.
Staff Sgt. Tomas Rodriguez Jr. and his father, retired Staff Sgt. Tomas Rodriguez Sr., share the love of defending their country from all enemies – foreign and domestic.
They also have had the privilege of donning Old Abe on their left shoulders while serving with the 101st Airborne Division.
"He was beaming with pride when I told him I planned on joining [the Army]," said Staff Sgt. Tomas Rodriguez Jr., a squad leader assigned to 1st Battalion, 26th Infantry Regiment, 2nd Brigade Combat Team, 101st Airborne Division. "But really, it wasn't a surprise."
Retired Staff Sgt. Tomas Rodriguez Sr., a Levita, Texas native, enlisted in the Army as an infantryman in the 1970s. He served a total of 20 years active duty, and another four years with the National Guard before retiring in 2001.
Born in San Antonio, Rodriguez Jr. traveled the world with his Family, from Germany to Fort Campbell, to Fort Bliss, Texas. Eventually ending up back at Fort Campbell.
Rodriguez Jr. knew no other way to serve his country but the enlisted ranks in the Army.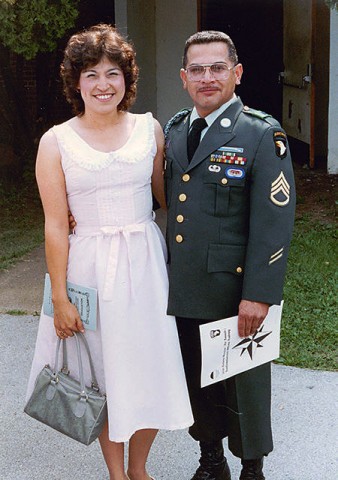 Growing up an "army brat," Rodriguez Jr. always knew he wanted to be a Soldier. More than that, he always wanted to be an infantryman. He credits that decision to watching how hard his father worked.
"He was most definitely the reason why I decided to enlist," he said. "I always have and always will look up to my dad. When I graduated from basic training he was there to pin my chord on me during the 'turning blue' ceremony."
Rodriguez Sr. served in the 3rd Brigade "Rakkasans," 101st Airborne Division, in the 1970s and again from 1995 to 1998. Rodriguez Jr., who proudly wears black hearts on his helmet, says this has caused a bit of a friendly rivalry during holidays and visits with his Family.
"We always joke around about what brigade is the best," said Rodriguez Jr. "When I was deployed, he would always send me care packages with pictures of giant 'torris' inside with a note that would say 'guess who this is from.' "Every now and then, I try to get him back by slipping 'Blue Spader' stickers around, but I know I really can't compete because he just has so much history and experience with the division."
Rodriguez Sr. often takes trip to visit his son at Fort Campbell, and tours his old stomping grounds to see how much things have changed.
"Anytime he visits, I always take him around to see the new memorials and the museum," Rodriguez Jr. said. "We've toured the division headquarters. He's tried on my gear. He loves seeing how we live and operate now."
And of course, a trip to The Sabalauski Air Assault School is always a must-see during his visits. In addition to being infantrymen and Screaming Eagle veterans, the Rodriguez men chests have been pinned with wings – both airborne and air assault.
"When I joined, I told him I was either going to match him on qualifications, or surpass him," Rodriguez Jr. said. "So far we are line for line on our ERBs [enlisted record brief]."
Rodriguez Jr. has two sons of his own, and although his wife may not share the same sentiment, he hopes they too get the opportunity to wear the uniform worn by their father and grandfather.
"I would love it for my boys," Rodriguez Jr. said. "I think it's a great way to instill discipline you just can't learn anywhere else. Plus it's in their blood. My youngest was low crawling instead of your typical baby crawl."
Rodriguez Jr. is near the end of his contract, and hopes he has made a lasting impression not only on his children, but his father as well.
"Our command sergeant major makes it important that our younger Soldiers learn the Army's history so they know who came before them," Rodriguez Jr. said. "I couldn't agree more because that history includes my dad, and I know what a great and outstanding man and Soldier he was and is."