Nashville, TN – The 2016-17 Tennessee hunting and fishing licenses are now on sale.
Licenses are available at Tennessee Wildlife Resources Agency (TWRA) regional offices, license agents, on the TWRA website, www.tnwildlife.org and at the TWRA "On the Go App" and charged to a credit card. Licenses may also be ordered by telephone and charged to a credit card by calling 1.888.814.8972.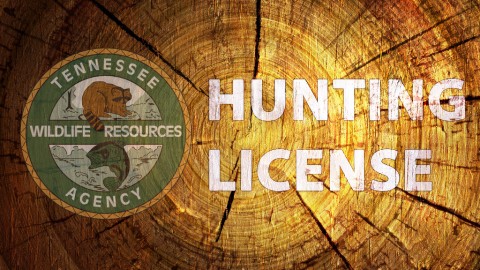 «Read the rest of this article»
APSU Sports Information

Clarksville, TN – Austin Peay State University's baseball team fell into an early hole and then couldn't capitalize on its opportunities late in a 9-7 loss to Bradley, Sunday, at Raymond C. Hand Park.
After two scoreless innings that saw both teams squander scoring opportunities, Bradley (1-2) was the first to break through with a seven-run third inning.
«Read the rest of this article»

Clarksville, TN – Last night the Clarksville Police Department had at least three occurrences where a vehicle with occupants impersonating Clarksville Police Officers pulled over citizens.
In all three instances the victims described a white 4 door car that appeared to be a Pontiac Grand Am/Grand Prix, with a flashing red and blue light on the dash, approximately the size of a cell phone. One victim also advised that the suspect vehicle had a front license plate with a "beach scene".
«Read the rest of this article»
UT Athletics Department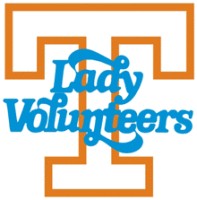 Baton Rouge, LA – Despite a 17-point second half from Diamond DeShields, Tennessee was unable to capitalize at the free throw line, losing 57-56 to LSU Sunday at the Maravich Center in Baton Rouge, LA.
Although the Lady Tigers lost their 10-point halftime lead on multiple occasions in the second half, LSU (9-18, 3-11 SEC) ended its three-game losing streak to Tennessee (16-11, 7-7 SEC), who dropped to .500 in conference play.
Mercedes Russell missed a pair of free throws with Tennessee leading by one with five seconds remaining. Following the second miss, LSU's Alexis Hyder was fouled with three seconds left. Hyder made both free throws to give the Lady Tigers the 57-56 lead, and Andraya Carter was unable to hit the three-point shot at the buzzer.
«Read the rest of this article»
Tennessee State Representative Curtis Johnson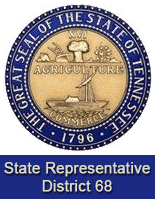 Nashville, TN – House lawmakers moved forward this week with multiple pieces of legislation designed to help military members across the state.
One of those bills, set to be heard on the House floor next week, will allow the five soldiers killed in the Chattanooga terrorist attack that occurred in July to be eligible for the 'Tennessee Fallen Heroes Medal'. Currently, the medal is awarded to honor residents of Tennessee killed while serving on active duty or engaged in military support operations involving a conflict with an opposing foreign force.
As introduced, this new legislation expands on this criteria to also allow the honor to be bestowed on those military men and women killed on Tennessee soil during an attack specifically targeting service members.
«Read the rest of this article»

Clarksville, TN – On Sunday, February 28th, collector Dr. John Olson will be giving a gallery talk at the Customs House Museum. His discussion will cover his extensive collection of American flags, political banners, and other memorabilia found in the exhibit Of Stars & Stripes: From the Collection of Dr. John Olson.
Dr. Olson's presentation will begin at 3:00pm in the Orgain gallery.
«Read the rest of this article»
Austin Peay Sports Information

Hilton Head Island, SC – Austin Peay State University men's golf team will open the 2016 Spring season when it travels to Hilton Head to participate in the 11th Annual Wexford Plantation Intercollegiate Tournament, Monday and Tuesday, at the Wexford Plantation Course.
«Read the rest of this article»

Clarksville, TN – In 1964, a high-level AT&T executive named Robert Greenleaf decided to retire from his stable position in order to redefine how Americans think of leadership.
With his famous quote, "Good leaders must first become good servants," Greenleaf gave life to the servant-leader movement, which became a staple in college business classes and executive seminars at the end of the 20th century and the beginning of the 21st.
«Read the rest of this article»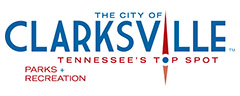 Clarksville, TN – The weekly Clarksville Parks and Recreation Department Recreation Report provides Clarksvillians with a glimpse at the activities and events that are available from the Parks and Recreation Department for them to enjoy together as a family.
This weeks highlights include: Clarksville Downtown Market Vendor Applications, 38th annual Queen City Road Race, Spring Break Tumbling Camp, Veteran's Recreation Fair, and Daddy-Daughter Date Night.
«Read the rest of this article»
American Stroke Association Meeting Report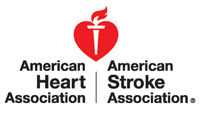 Los Angeles, CA – Women who become pregnant at age 40 or older face a greater risk of stroke and heart attack later in life than women who become pregnant at a younger age, according to research presented at the American Stroke Association's International Stroke Conference 2016.
"We already knew that older women were more likely than younger women to experience health problems during their pregnancy," said Adnan I. Qureshi, M.D., lead researcher and director of the Zeenat Qureshi Stroke Institute in St. Cloud, Minnesota. "Now, we know that the consequences of that later pregnancy stretch years into the future."
«Read the rest of this article»