Clarksville, TN – On Monday, February 22nd, 2016, Clarksville's Gateway Medical Center became part of Tennova Healthcare, one of the Tennessee's largest health networks.
Gateway Medical Center joins a system formed over four years ago to enhance access and improve coordination of care for patients in the communities they serve. Gateway's name has also changed to Tennova Healthcare – Clarksville.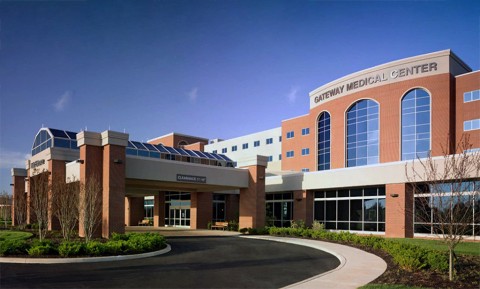 Tennova is one of the largest healthcare systems in the Volunteer State with 17 hospitals and more than 100 physician clinics.
The network includes approximately 2,600 licensed beds, 2,400 physicians on the combined active medical staffs, and 9,600 employees, with more than 75,000 admissions and 460,000 emergency department visits each year.
As part of a statewide network, hospitals share expertise and resources that improve access to care, physician recruitment and quality of care. Other programs and services are also part of the network. There is no change in ownership; all network facilities continue to be affiliated with Community Health Systems.
Tennova Healthcare has also expanded to University Medical Center in Lebanon, Heritage Medical Center in Shelbyville and Harton Regional Medical Center in Tullahoma.
Hospitals already in the network include Jefferson Memorial Hospital (Jefferson City), LaFollette Medical Center, Lakeway Regional Hospital (Morristown), Newport Medical Center, North Knoxville Medical Center (Powell), Physicians Regional Medical Center (Knoxville), Turkey Creek Medical Center (Knoxville), Tennova Healthcare – Cleveland, Tennova Healthcare – Dyersburg Regional, Tennova Healthcare – McNairy Regional (Selmer), Tennova Healthcare – Regional Jackson and Tennova Healthcare – Volunteer Martin.
Tennova Healthcare – Clarksville will celebrate this change with "Tennova Night" at the Austin Peay State University Men's and Women's basketball games vs. Southeast Missouri this Saturday, February 17th. The Women's game starts at 4:00pm. APSU / Tennova Healthcare Rally Towels will be given out to the first 1,500 fans.
Tennova makes it easy for individuals and their families to access network physicians, hospitals and related services with one phone number and one website: 1.855-.ENNOVA (836.6682) and www.Tennova.com