Written by Staff Sgt. Terrance D. Rhodes
2nd Brigade Combat Team, 101st Airborne Division (AA) Public Affairs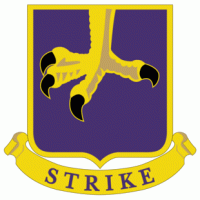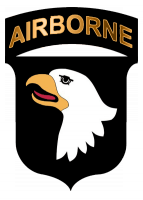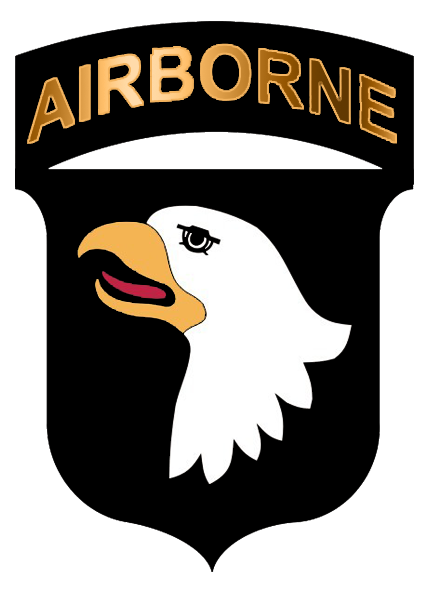 Fort Campbell, KY – Harry S. Truman once said 'If you can't stand the heat, get out of the kitchen'. Which to most Soldiers means if the pressures of a situation are too much for you, you should leave that situation.
But for Spc. Freddy Recinos, a culinary specialist, assigned to 526th Brigade Support Battalion, 2nd Brigade Combat Team, 101st Airborne Division (Air Assault), the kitchen is where he likes to heat up.
Recinos, a Los Angeles native, isn't your average soldier, his love for cooking came long before he signed up to join 'uncle Sam's' crew.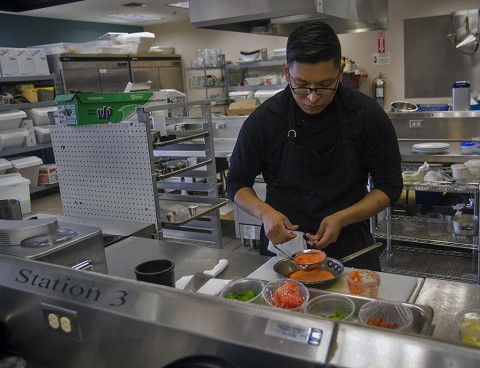 "I always loved cooking, long before I joined the army" said Recinos. "I've worked for different restaurant and catered a lot of events, but I joined the Army to gain more knowledge."
Recinos is part of the Fort Campbell Culinary Team and holds a degree from Le Cordon Bleu College of Culinary Arts in Los Angeles.
Next month the Army will host its annual Military Culinary Arts Competitive Training at Fort Lee, Virginia, though it is a chance for Recinos to hone his skills, there's still some anxiety that comes with competition of this magnitude.
"It's a great feeling to compete against other culinary specialists across the armed forces, but I'm sure I'll still be nervous," added Recinos. "This is a great opportunity because it's a chance to stand out from my peers."
Standing out from his peers is what Recinos has done since he got to the unit less than a year ago.
"When I first got here I noticed that this kid had a lot of motivation and talent," said Sgt. 1st Class Jeremy D. Hefner, the dining facility manager for Strike Brigade. "In six months he went from a private to a specialist."
"He was always trying new ways to do his jobs," continued the Hickory NC, native. "In this MOS (military occupational specialty) you have to love your job as a cook or it's not for you, but I can see the passion that he has for cooking."
Recinos passion and skills are seen by his entire chain of command.
"It makes you feel like a proud parent because you're seeing somebody develop and loves what they do", added Hefner.
He's one of our best," said Capt. Gilbert Coyle, commander of Headquarters and Headquarters Company, 526th BSB, 2nd BCT. "He displays a level of skill that is beyond our average junior Soldier. Which is showcased by being on this year's team to represent Fort Campbell."
The training for next month's competition is just like everything else is the Army, repetitive until its muscle memory.
"We cook that same meal or course every day," said Recinos. "The reason being so we can get it close to perfection."
The Fort Campbell team wants nothing more than to win, but Recinos and his teammates want to display other attributes as well.
"Anybody could be here, but it's about showing the motivation and excitement for the food,' said Recinos.
"Cooking is art, but you learn something new every day"