Austin Peay Sports Information

Troy, AL – Austin Peay State University's softball team lost a game by inches, Friday, in the opening day of the Trojan Warrior Tournament, as Missouri State's Sara Jones flared a single just inside the right field line to drive in what turned out to be the game-winning run in a 3-2 loss by the Lady Govs.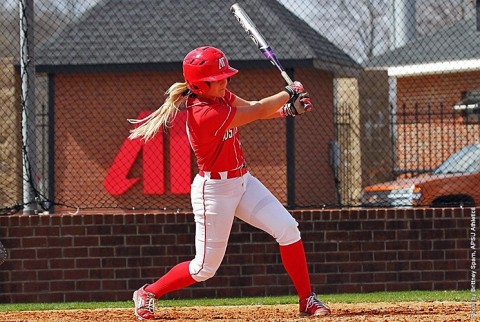 The Lady Govs (2-4) had tied 2-2 the game with two runs in the top of the sixth inning, but after getting the first two out in the bottom of the inning, Austin Peay starting pitched
Sidney Hooper
walked back-to-back Missouri State hitters to bring up Sara Jones, who had entered the game in the top of inning on defense.
Hooper (0-2) got out in front on the count, 1-2, but on the next pitch Jones dropped a single in front of Lady Govs right fielder Kacy Acree and just a couple of inches inside the right field line to drive in Hannah Heinrichs with the go-ahead run.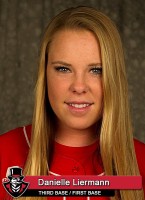 Austin Peay threatened to tie the game in the top of the seventh, with Danielle Liermann getting into scoring position with a two-out double, but Lady Bears starting pitcher Erin Struemph (4-2) got Hooper to ground out to end the game.
Liermann and Chandler Groves led the Lady Govs with two hits each.
Missouri State (6-4) jumped out to a quick 2-0 lead in the bottom of the first inning and the score remained that way until the top of the sixth inning.
Acree opened the APSU inning with an opposite-field double over the left fielder's head, followed by a walk to Liermann and a bunt single by Hooper to load the bases with no outs.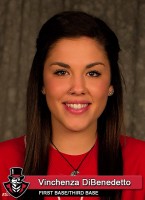 Vinchenza DiBenedetto drove in the Lady Govs' first run when she was hit by a pitch to force in Acree. After pinch hitter Niya Sparks struck out, Mel Pavel singled into short left field to drive in Liermann to knot the game, 2-2.
But those would be the Lady Govs last runs, with pinch hitters Savanna Oliver and Brea Dickson going down on strikes to end the threat.
Austin Peay will continue play in the tournament on Saturday, facing Dayton at 9:30am, followed with a 1:00pm contest versus Mercer.
Box Score
Austin Peay (2-4) vs. Missouri State (6-4)
| | 1 | 2 | 3 | 4 | 5 | 6 | 7 | | | R | H | E |
| --- | --- | --- | --- | --- | --- | --- | --- | --- | --- | --- | --- |
| Austin Peay | 0 | 0 | 0 | 0 | 0 | 2 | 0 | | 2 | 7 | 1 |
| Missouri State | 2 | 0 | 0 | 0 | 0 | 1 | X | | 3 | 5 | 1 |
W: Erin Struemph (4-2) L: HOOPER, Sidney (0-2)

Austin Peay 2
Position
Player
AB
R
H
RBI
BB
SO
LOB
lf
GROVES, Chandler
4
0
2
0
0
1
0
rf
ACREE, Kacy
3
1
1
0
0
1
0
3b
LIERMANN, Danielle
3
1
2
0
1
0
1
p
HOOPER, Sidney
3
0
1
0
1
1
1
1b
DIBENEDETTO, Vinchen
1
0
0
1
0
1
2
ss
VEDDER, Kendall
2
0
0
0
0
1
0
ph
SPARKS, Niya
1
0
0
0
0
1
0
c
PAVEL, Mel
3
0
1
1
0
0
1
2b
INAGAKI, Erica
2
0
0
0
0
1
0
ph
OLIVER, Savanna
1
0
0
0
0
1
0
cf
ARKANSAS, Rikki
2
0
0
0
0
1
0
ph
DICKSON, Brea
1
0
0
0
0
1
3
Totals
26
2
7
2
2
10
8
Missouri State 3
Position
Player
AB
R
H
RBI
BB
SO
LOB
cf
Hailee Vigneaux
4
0
0
0
0
0
4
2b
Madison Jones
3
1
2
0
0
0
0
dp
Mary Stephens
2
1
0
0
1
0
0
1b
Kaitlin Beason
2
0
1
1
1
0
0
ss
Erin Duewel
3
0
0
1
0
0
0
3b
Bethany Sullinger
3
0
0
0
0
0
3
rf/lf
Hannah Heinrichs
2
1
1
0
1
0
0
c
Braxton Coil
1
0
0
0
1
0
0
ph
Allie Alvstad
1
0
0
0
0
0
0
lf
Kyana Mason
2
0
0
0
0
1
0
rf
Sara Jones
1
0
1
1
0
0
0
p
Erin Struemph
0
0
0
0
0
0
0
Totals
24
3
5
3
4
1
7
Austin Peay
Player
IP
H
R
ER
BB
SO
WP
BK
HBP
IBB
AB
BF
FO
GO
NP
HOOPER, Sidney
(L, 0-2)
6.0
5
3
3
4
1
1
0
0
0
24
28
8
8
88
Totals
5
3
3
4
1
1
0
0
0
24
28
8
8
88
Missouri State
| Player | IP | H | R | ER | BB | SO | WP | BK | HBP | IBB | AB | BF | FO | GO | NP |
| --- | --- | --- | --- | --- | --- | --- | --- | --- | --- | --- | --- | --- | --- | --- | --- |
| Erin Struemph (W, 4-2) | 7.0 | 7 | 2 | 2 | 2 | 10 | 0 | 0 | 1 | 0 | 26 | 31 | 4 | 7 | 124 |
| Totals | | 7 | 2 | 2 | 2 | 10 | 0 | 0 | 1 | 0 | 26 | 31 | 4 | 7 | 124 |