Tennessee (13-15/6-9 SEC) vs. Arkansas (14-14/7-8 SEC)
Saturday, February 27th | 7:31pm ET/6:31pm CT
Knoxville, TN | Thompson-Boling Arena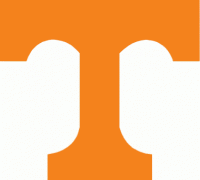 Knoxville, TN – With just three games remaining in the regular season, Tennessee plays its penultimate home game Saturday night when it hosts Arkansas at Thompson-Boling Arena. The Vols and Razorbacks tip off at 7:30pm ET/6:30pm CT on the SEC Network.
Tennessee (13-15, 6-9 SEC) is coming off an 84-58 loss at the hands of South Carolina on Saturday night in Columbia. Playing without leading scorer Kevin Punter Jr. (22.2 ppg) for the second consecutive game, the Vols were led by 19 points from Devon Baulkman — who hit five threes along the way — and a season-best 16 points from freshman Shembari Phillips. The Atlanta native has now scored in double figures in three of his last five games.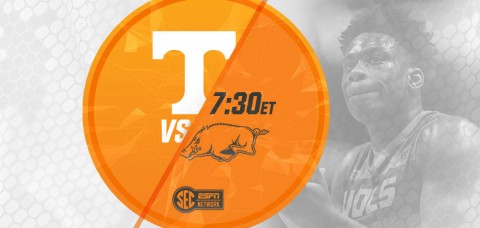 Returning home, Tennessee will be looking to improve to 12-2 at home this season when it takes on an Arkansas (14-14, 7-8 SEC) squad fresh off an 85-65 home victory against LSU on Tuesday. Five Razorbacks finished in double figures in that win, led by 21 points from juniors Moses Kingsley and 17 from Dusty Hannahs.
A 6-10 senior, Kingsley leads Arkansas in scoring at 16.3 ppg, but guard Hannahs follows closely at 16.2 ppg. Senior guard Anthlon Bell rounds out the Razorbacks' double-figure scorers at 15.9 ppg.
Kingsley scored 17 points against Tennessee in Arkansas' 85-67 win over the Vols earlier this season while Hannahs and Bell scored 13 and 12 points, respectively, while combining for five made 3-pointers.
Through 28 games of the regular season, the Razorbacks — owners of the SEC's top 3-point field goal percentage at 40.4 percent are 1-8 on the road with their only victory away from home a 94-61 at Missouri on Jan. 12
Tennessee's final week of the regular season gets underway on Tuesday night when the Vols travel to face in-state rival Vanderbilt at 7:00pm ET/6:00pm CT.
Reigning SEC Player of the Week Armani Moore has scored in double figures in UT's last three games.
Of the total minutes played by Vols Wednesday at South Carolina, 48 percent (95 of 200) were logged by freshmen. Freshman guard Shembari Phillips is coming off a career-high, 16-point effort at South Carolina.
A Win Would
Extend UT's active home win streak to five games. Make Tennessee 2-2 in SEC rematch games this season. Give UT six straight home victories over Arkansas.
Preserve the possibility of seniors Armani Moore and Derek Reese winning 50 home games during their careers; they are currently 48-16 at Thompson-Boling Arena.
Inside the Series
Overall: Tennessee leads, 19-17
In Knoxville: UT leads, 11-2
In Fayetteville: ARK leads, 9-4
Neutral Sites: ARK leads, 5-4
Current Streak: Arkansas has won three straight
Last Meeting: Arkansas won, 85-67, in Fayetteville 2/6/16
Barnes vs. Arkansas: 3-2
Barnes vs. Anderson: 2-4
About the Arkansas Razorbacks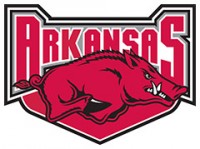 Arkansas is 14-4 (7-8 SEC) in its fifth season under coach Mike Anderson. Its RPI stands at No. 132. Anderson was the head coach at Missouri from 2006-11, so he and Rick Barnes were Big 12 Conference contemporaries for several seasons. Five different Razorbacks scored at least a dozen points Tuesday in their home win over LSU. It was Anderson's 100th win as Arkansas' head coach.
Arkansas is 13-4 at home and 1-8 in true road games. Arkansas leads the SEC and ranks 10th in the country in 3-point field-goal percentage at .404 and is on pace to break the school record of .395 set during the 1992-93 season.
Junior center Moses Kingsley has 15 double-doubles this season and leads the Hogs in both scoring (16.3 ppg) and rebounding (9.4 rpg). Senior Anthlon Bell averages 14.9 points per game and owns the best 3-point percentage on the team (.444, 80-180).
Last Meeting with Arkansas
Kevin Punter Jr. caught fire in the second half and finished with 24 points, but Tennessee could not overcome its first-half struggles in an 85-67 loss to Arkansas February 6th, 2016, at Bud Walton Arena. Tennessee had a slow start offensively in the first five minutes of the game and the Razorbacks seized control early and never relinquished it.
After being limited to just four points and 0-of-7 shooting in the first half, Punter scored 20 points in the second half, including a 4-of-6 effort from long distance. He also dished out seven assists in the loss, matching a career-high.
Shembari Phillips scored all 12 of his points in the second half before fouling out with 1:42 left. Armani Moore finished with 11 points, five rebounds, two assists and two blocks. Detrick Mostella added seven points, all in the second half.
Behind Punter's second-half surge, Tennessee pulled to within 57-45 when he hit a 3-pointer with 10:24 remaining. The Razorbacks' largest lead of the game was 24 points.
Arkansas held a 36-23 lead at halftime. Kingsley led the Razorbacks with 11 first-half points as Arkansas shot 51.7 percent (15-of-29) through the first 20 minutes. The Vols struggled offensively in the first half, shooting just 24.2 percent (8-of-33) from the floor and going 2-of-12 from 3-point range.
The Vols missed six-straight shots in the first six minutes of the game and fell behind 12-2.
The Razorbacks had five players score in double-figures. Moses Kingsley led Arkansas with 17 points and hauled down five rebounds.
Only Two Home Games Left for Tennessee Seniors
Tennessee seniors Devon Baulkman, Armani Moore, Kevin Punter Jr. and Derek Reese have just two regular-season home games remaining during their careers as Vols.
Moore and Reese are both four-year Vols, and both were members of Tennessee's 2014 Sweet Sixteen team. That duo has helped UT post a 48-16 (.750) four-year record thus far at Thompson-Boling Arena.
Baulkman and Punter are junior-college transfers who are nearing the end of their second and final year on Rocky Top.
Devon Baulkman on a Hot Streak
Senior wing Devon Baulkman started Tennessee's first 26 games this season. But after dislocating his left shoulder against LSU on February 20th, he has come off the bench in each of UT's last two contests. Over those last two games, the Bainbridge, Georgia, native has averaged 14.0 points and 3.0 rebounds while shooting .438 from 3-point range with a team-best seven total makes from beyond the arc.
UT Vols Freshmen Showed Fight
While there weren't many obvious bright spots for the Vols during Wednesday's loss at South Carolina, one highlight was the defensive intensity displayed by an unlikely UT lineup during the second half.
A four-freshmen lineup that saw Kyle Alexander, Shembari Phillips, Admiral Schofield and walk-on Brad Woodson on the court with senior Armani Moore, held South Carolina scoreless for a span of 4:13. And the Gamecocks went without a field goal for a span of 5:26.
During that stretch, the young Vol lineup managed to score nine points (seven by freshmen).
Shembari Phillips Maturing on the Fly
True freshman guard Shembari Phillips is Tennessee's third-leading scorer over the last three games, averaging 12.0 points during that span (33.3 mpg). The Atlanta native has started each of the last five games—the last two as UT's point guard.
He has scored in double figures in three of Tennessee's last six games, and his 16 points Saturday at South Carolina were a career-high. In SEC play, Phillips owns the third-best 3-point percentage among league freshmen who have attempted more than 20 threes this season.
Broadcast Information
TV | SEC Network
Play by Play: Dave Neal
Analyst: Barry Booker
Producer: Lori Mancini
---
Radio | Vol Network
Play by Play: Bob Kesling
Analyst: Bert Bertelkamp
Engineer: Tim Berry
---
Satellite Radio
Sirius: Channel 83 (UT feed)
XM: Channel 190 (UT feed)
---
Online/Mobile
www.UTsports.com
Free audio stream only
www.WatchESPN.com
Free video stream