APSU Sports Information

Clarksville, TN – Freshman forward Chris Porter-Bunton scored a career-best 14 points, including three straight late-game baskets, as Austin Peay State University rallied to defeat Southeast Missouri, 83-75, Saturday night, in Ohio Valley Conference basketball action in Dave Aaron Arena and helped propel the Governors into next week's OVC tournament in Nashville.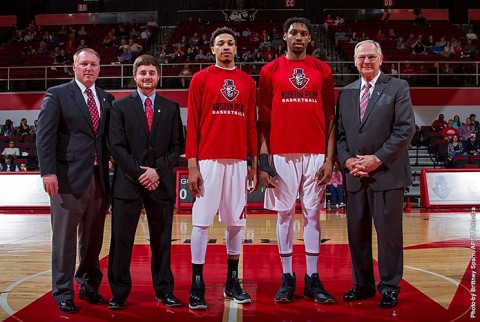 The victory improved the Govs to 14-17 and 7-9 in the OVC. By virtue of Tennessee Tech defeating Eastern Kentucky (6-10), Saturday night, the Governors will be part of the OVC tournament as the No. 8 seed and will play the No. 5 seed, 6:00pm, Wednesday, at Municipal Auditorium.
The No. 5 seed won't be determined until Sunday.
If 10-5 Tennessee State beats Belmont, they will be the No. 4 seed and 11-5 Tennessee Tech will be the No. 5 seed. If Tennessee State loses, they will be the No. 5 seed, owning the tiebreaker over 10-6 Murray State, which would be the No. 6 seed.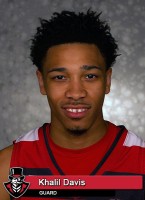 With the Governors trailing by five points, 63-58, with 6:26 remaining and SEMO seemingly owning the momentum, Porter-Bunton stepped up. He tipped in a missed layup by Khalil Davis to cut the deficit to three points. After a Davis steal, Porter-Bunton drove in for a contested layup. After Trey Kellum bucket to make it a three-point game again, Porter-Bunton nailed a lane jumper to cut the deficit to one, 65-64.
Cleveland, who had 24 points for the night, missed a jumper and the Govs responded with a Davis three pointer. Kellum tied it up for a final time on two free throws with 3:49 remaining before Chris Horton scored on a traditional three-point play to give APSU the lead for good with 3:34 remaining.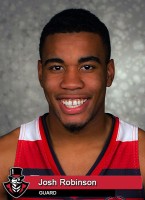 Cleveland made it a one-point game with a SEMO bucket before Porter-Bunton hit a lane jumper to again make it a three-point contest. After Josh Robinson nailed a jumper with 2:18 remaining, the Govs held a 74-69 lead.
Then after a SEMO miss, Robinson was fouled on a lean-in three-point attempt as the shot clock was expiring. He connected on all three free throws with 1:20 left and SEMO never got closer than six the game's remainder.
Robinson led the Govs with 18 points and dished out six assists in his second straight game as starting point guard. Chris Horton finished with 17 points and nine rebounds, again narrowly missing his 22nd double-double this season.
Kenny Jones and Davis each had 10 points. Porter-Bunton's 14 meant it was the second straight game where a freshman played a key role in keeping APSU's post-season hopes alive. Fellow freshmen Jared Savage and Zach Glotta came up big at the free-throw line in the final minute-plus against SIU Edwardsville, Thursday.
The way the Redhawks played, Saturday night, was not befitting of a team that lost its final eight contests this season to finish at 5-24 (2-14 in the OVC).
After falling behind by as much as six first-half points, SEMO took control as forward Joel Angus III scored 10 points on perfect floor shooting to provide SEMO as much as a nine-point 42-33 lead with 1:16 left in the half.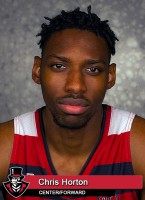 With Chris Horton netting two free throws, Khalil Davis one and Josh Robinson a field with 17 seconds left, allowed the Governors to slice the deficit to four, 42-38 at halftime.
Angus III finished with a career-best 19 points, on 8-of-10 shooting. The juco transfer completed his first SEMO season with four straight double-figure scoring game. After shooting 57 percent (17 of 30) in the first half, the Redhawks slumped to 39 percent (11 of 28) against an improved APSU defense in the second half.
The Governors also held a 35-27 rebound advantage, leading to a 16-10 second-chance points advantage.