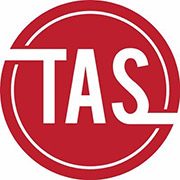 Clarksville, TN – Austin Peay State University's student-produced newspaper The All State, after 85 years in print, can declare itself as the finest college paper in the Southeastern U.S.
The All State took first overall in the best college newspaper category at last week's Southeast Journalism Conference (SEJC), held February 18th-20th on the campus of APSU. The All State also placed third overall as best college website, while editor-in-chief Katelyn Clark, photo editor Taylor Slifko and staff writer Sarah Eskildson combined to finish second for best public service journalism.
The student staff took eight individual honors in the Best of the South competition, including Clark, who placed first in the best advertising staff category and Slifko, who placed second in the best multimedia journalist category.
This year marked only the second time in The All State's history that the paper earned a first place award at a regional or national conference. In 2013, graphic designer Christy Walker placed first in best news-editorial artist/illustrator at SEJC.
"I am utterly amazed at the hard work, dedication and passion my staff pours into this paper," Clark said. "They knew ranking No. 1 for best college newspaper was not only my goal, but my dream, and they pushed through sleepless nights, tight deadlines and brutal obstacles, while still producing a solid paper every week. I am so proud and honored to be the editor-in-chief of such an amazing group of individuals. We made history. We're a legacy now and will continue to uphold this legacy for many years."
Other All State contributors who earned top-5 honors included:
News editor Sean McCully, Best Newspaper Layout Designer (fifth)
Graphic designer Lewis West, Best Graphic Designer (fourth)
Managing editor Ethan Steinquest, Best Special Event Reporter (third)
Perspectives editor Elena Spradlin, Best Opinion-Editorial Writer (fourth)
Assistant perspectives editor Shelby Watson, placed fourth in the Best Press Photography (fourth)
Assistant features editor Andrew Wadovick, Best Arts and Entertainment Writer (third)
"All the congratulations should go to the student staff," Jake Lowary, staff adviser of The All State, said. "It's their hard work and commitment to their campus community that makes The All State a special news outlet."
APSU student Ben Goodman tied for fourth for best television news feature reporter.
The All State was in competition with 35 other colleges and universities across seven states in the Southeast. In 2016, more than 440 total entries were submitted in 30 individual and institutional categories covering print, broadcast and advertising. Rankings are decided by professional journalists from across the nation.
The SEJC conference, hosted this year on the campus of APSU by The All State, Student Publications and Student Affairs Programs, included nearly 330 student journalists and advisers from 27 colleges and universities throughout the southeast. The keynote speaker was Gene Policinski, chief operating officer of the Newseum Institute and its First Amendment Center, and a founding editor of USA Today. 
"The honors earned by The All State and our students reflect their work, dedication and commitment," Tammy Bryant, director of Student Affairs Programs, said. "The All State continues to adapt to the changing world of journalism and ranking first for best college newspaper on the paper's 85th year is quite an achievement."
The All State publishes each Wednesday during the academic year and is circulated on APSU's main campus and its satellite campuses in Springfield and Fort Campbell, KY. Readers can also find it online www.theallstate.org
Readers can also connect with The All State on Facebook, Twitter and Instagram.