UT Athletics Department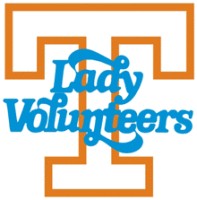 Knoxville, TN – Diamond DeShields scored a game-high 22 points and Bashaara Graves recorded her 29th career double-double as Tennessee rolled past Georgia in the season finale, 80-60, at Thompson-Boling Arena.
With 80 total points, Tennessee (17-12, 8-8 SEC) notched its highest points total in SEC play this season and its most in any game this season since scoring 90 in a win over Stetson on December 30th.
Following DeShields' 22 points, freshman Te'a Cooper logged just the third 20-point performance of her season on Sunday, finishing with 21 for the game. Graves, playing in front of the home faithful on Senior Day, rounded out UT's double-digit scorers, notching 12 points to go along with her game-high 10 rebounds.
Caliya Robinson's 17 points led the way for Georgia (21-9, 9-8 SEC), followed by 13 from Pachis Roberts and 12 for Tiaria Griffin.
UT's only deficit came after the first basket of the game — a jumper from Georgia's Halle Washington. The Lady Vols responded with a 12-0 run and never looked back, leading by as many as 25 midway through the third quarter.
The Lady Vols set the tone early, responding to Georgia's opening basket with a 12-0 run over the following four minutes. Graves was instrumental during the run, scoring eight points on 4-of-4 shooting and pulling down four rebounds. During the spurt, Tennessee out-rebounded Georgia by an 11-2 margin while also keeping the Lady Bulldogs off the scoreboard for a stretch of nearly five minutes.
Another 10-0 run to end the quarter saw the Lady Vols jump out to a 22-4 advantage after the opening stanza. Posting its best defensive quarter of the season, UT limited UGA to just 2-of-15 (13.3 percent) shooting from the field over the first 10 minutes and Georgia's four first-quarter points were the fewest allowed by Tennessee in any quarter this season.
The Lady Vols' lead grew to as many as 22 in the second quarter when DeShields knocked down her second 3-pointer of the period at the 3:49 mark. That trey, which gave her 14 points in the first half, gave UT a 37-17 lead.
Another 3-pointer, this time off the fingers of Kortney Dunbar with just over a minute until halftime, sent Tennessee into intermission with a 40-24 lead — its largest halftime lead during SEC play. UT's 40 first-half points were its most since scoring 41 over the first two periods of a 75-57 home win over Arkansas on February 4th.
The second half belonged to Cooper, who scored 16 of her 21 points over the final 20 minutes. The freshman went 8-of-9 from the field in the second half on her way to 10-of-14 shooting for the game.
The Lady Vols controlled the game in all facets, forcing 22 turnovers while out-rebounding the Lady Bulldogs 44-31. UT also enjoyed a 31-22 edge in bench points and finished with 34 points in the paint compared to just 20 for UGA.
"It was a great effort. We just had great effort. We stayed focused. We didn't let up. I'm just really proud of all of these kids and the time they've put in. They played really well together, and when we do that, and we have the talent that we have. We're going to get the result that we got tonight," said Tennessee head coach Holly Warlick.
Series vs. Georgia
Sunday's win marked the 50th Lady Vol victory all-time against Georgia as Tennessee improves to 50-15 against the Lady Bulldogs.
UT has extends its win streak against UGA to nine games dating to February of 2011.
Tennessee is 21-4 all-time in home games played against Georgia, including its current streak of 13 straight home wins over UGA.
For Starters
On Sunday, the Lady Vols started guards Diamond DeShields and Jordan Reynolds, forwards Jaime Nared and Bashaara Graves, and center Nia Moore. It was the 12th different starting lineup used by head coach Holly Warlick this season.
Graves made the 121st start of her career on Sunday, pushing her into a tie for seventh place all-time at Tennessee. She joins Bridgette Gordon (1985-89) for the seventh-place spot.
Te'a Cooper and Mercedes Russell were the first Lady Vols off the bench on Sunday, checking in at the 3:36 mark of the first quarter.
Senior Send-Off
Seniors Bashaara Graves, Jasmine Jones, and Nia Moore were recognized before the game as part of Sunday's Senior Day program.
Playing what could possibly be her final game at Thompson-Boling Arena, Graves went out with a bang in recording her eighth double-double of the season with 12 points and 10 rebounds.
Nia Moore got the starting nod in the middle, picking up just her second start of the season. She responded by scoring eight points and snaring six boards in 18 minutes of action.
One of the more rewarding sights of the afternoon may have come when Jasmine Jones, who had announced on Monday that her Lady Vol career had come to an end due to injury, made a brief cameo with 15 seconds left in the contest.
Putting Up Points
After scoring no more than 57 points over its previous four games, the Lady Vols erupted for 80 in front of the home faithful on Sunday at Thompson-Boling Arena. That figure marks the highest points total for UT during SEC play this season and stands as the most points scored by the Lady Vols in any game since defeating Stetson by a 90-56 count on December 30th.
Remarkably, Georgia had entered Sunday's contest boasting the top scoring defense in the SEC. Prior to Sunday, the Lady Bulldogs were allowing just 52.9 points per game this season and had given up more than 70 on just one occasion — a 73-62 loss at No. 16 Texas A&M on January 3rd.
This season, Georgia had limited its opponents to a field goal percentage of just 34.2. The Lady Vols shot 46.1 percent (35-of-76) from the field on Sunday.
Bashaara Graves' Double-Double
With 12 points and a game-high 10 rebounds on Sunday, senior Bashaara Graves logged her eighth double-double of the season and the 29th of her career. The eight double-doubles during the 2015-16 season rank in a tie for 10th-most all-time among Lady Vols during their senior seasons. Graves joins former Lady Vols Shelia Frost and Jill Rankin with eight.
When asked about coming out strong in the first quarter, Graves stated, ""We were just out there attacking, playing defense. When we were pressing, we were just getting after it, getting steals, getting easy buckets. We were just out there having fun, and you could tell that we were getting energy from the fans. It was awesome."
Georgia Natives Shine
Playing their only game this season against the institution representing their home state, Tennessee's Georgia natives put up notable performances against the Lady Bulldogs.
Norcross native
Diamond DeShields
erupted for 22 points, posting the sixth 20-plus-point performance of the season and the 20th of her career. She had 14 of those points in the first half, knocking down two of her three 3-pointers over the opening 20 minutes.
Te'a Cooper, a native of Powder Springs, owned the second half by scoring 16 of her 21 points after halftime. She was 8-of-9 from the field in the second half and 10-of-14 for the game.
Together, DeShields and Cooper combined for 43 of UT's 80 points on the night.
Junior Andraya Carter, who hails from Flowery Branch, Georgia, did not score, but made her presence felt on the defensive end with four steals in 13 minutes.
Miscellaneous Notes
With the victory, Tennessee head coach Holly Warlick has now won 50 SEC games. Sunday also marked Warlick's 103rd career win — tying her for 13th-most all-time for wins by a women's NCAA Division I head coach over his or her first four seasons. The 103 wins tie her with Western Kentucky's Paul Sanderford, who also tallied 103 victories over his first four seasons at WKU.
In limiting Georgia to just four first-quarter points, the Lady Vols recorded their 13th quarter of the season in which they held the opposition to a single-digit quarter.
The four points marked the fewest allowed by Tennessee in any quarter this season.
Up Next: SEC Tournament
With the regular season now in the books, the Lady Vols turn their attention the 2016 SEC Tournament, which begins on Wednesday, March 2nd in Jacksonville, Florida.
Based on the results of other games on Sunday, the Lady Vols are expected to be the seventh-seed in the tournament and play against Arkansas at 6:00pm ET/5:00pm CT on Thursday.