Written by Sgt. Samantha Stoffregen
1st Brigade Combat Team, 101st Airborne Division (AA) Public Affairs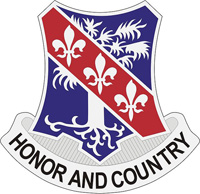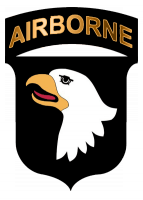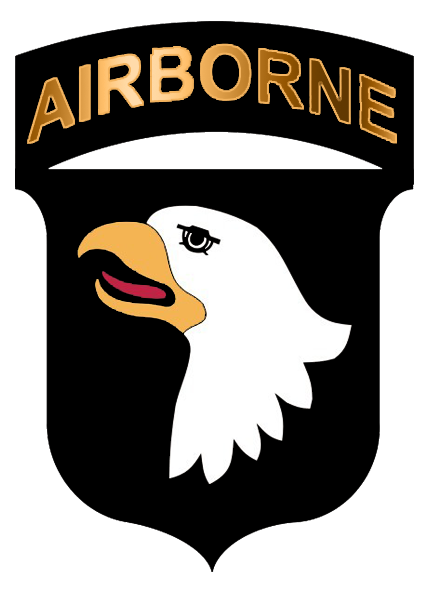 Fort Campbell, KY – Soldiers with Able Company, 1st Battalion, 506th Infantry Regiment, 1st Brigade Combat Team, 101st Airborne Division (Air Assault) were not deterred by a little snow during their squad level training February 10th, 2016.
"The intent of the training was to have each platoon run its own internal six-man training lane," said 1st Lt. Philip Reves, platoon leader for 2nd platoon, A Co. "What we were trying to accomplish for our platoon was to task our squad leaders with planning and executing a squad attack on an enemy mortar site."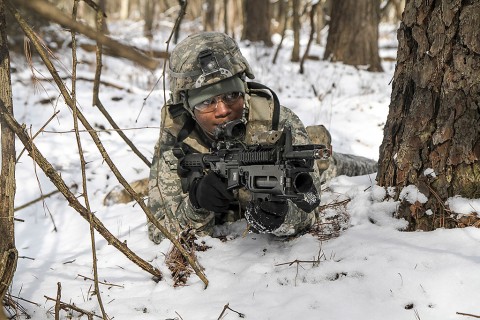 Squad leaders were given the operational order in the company area. Once they briefed their team leaders and back briefed Reves, the Soldiers moved to a wood line to engage the enemy.
"One of the main friction points in the training was receiving a fragmentary order, stating that the enemy position moved, changing the original orders," Reves said. "They would have to, in the middle of the mission, adjust their plan and execute accordingly."
Reves said the training went very well despite the weather conditions.
"We have several brand new team leaders and this was a great chance for them to get additional training in their new leadership role, while being evaluated by their squad leaders and myself," Reves said.
Pfc. Danny Morgan, a M249 light machine gun operator for 2nd platoon, A Co, was tasked to be a team leader for the day's training.
Morgan, who has only been in the Army a little over a year, said it was a new experience for him because he is normally his team's M249 gunner.
"It was a learning experience to be able to go out there, read the situation, make adjustments and execute the mission," Morgan said. "Being a M249 gunner, I would know where my team leader wanted me to go, and I would do that and follow all commands from the tower. Being a team leader, it's not just about me. I'm worrying about my guys and putting their safety first."
Morgan said he felt the day's training went well, but there were a couple things he could fix as a team leader in the future, but it was a good learning experience.
"With the influx of new Soldiers, and especially new team leaders, the main goal was to build a cohesive, well trained squad," Reves said.
Sgt. Bradley Morrow, second squad leader for 2nd platoon, A Co, said when he pitched the order to his team leaders, he was looking for them to be able to plan the route and properly brief the Soldiers under them, because one day soon they will be acting squad leaders.
"I wanted to be able to sit back and watch how they handled the mission, without having to step in and move things around, and I was able to do that," Morrow said.
Morrow said his squad did a good job throughout the exercise, asking for guidance when necessary and making appropriate decisions when the mission changed.
Reves said training like this allows the leaders improve the level and the frequency of training that they do at the squad level. The squad level training is a stepping stone to larger training events coming up.
"We are looking at prepping these guys for having to encounter multiple dynamic situations that they have to react to, where we don't have all the planning that we normally would in a garrison environment," Reves said. "We have several major collective training events coming up; the brigade field training exercise as part of a joint force entry mission is coming up in a couple weeks and then after that, we have our 'super bowl' at the Joint Regional Training Center at Fort Polk, Louisiana."
When it comes down to executing a mission whether it's in training or real life, the repetition is what is constant and consistent, Morrow said.
"If you can do it in snow, or in rain, or any elements, you build the muscle memory," Morrow said. "We do the training here to iron everything out so it becomes automatic when our Soldiers are down range."