Tennessee (13-16, 6-10 SEC) at Vanderbilt (18-11, 10-6 SEC)
Tuesday, March 1st | 6:01pm CT/7:01pm ET
Nashville, TN | Memorial Gym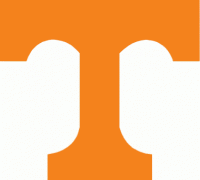 Knoxville, TN – The final week of the regular season gets underway on Tuesday night when Tennessee travels to face SEC and in-state rival Vanderbilt at 7:00pm ET/6:00pm CT on the SEC Network.
The Volunteers (13-16, 6-10 SEC) and Commodores (18-11, 10-6 SEC) cross paths on contrasting trajectories as UT looks to bounce back from a pair of losses last week while VU is currently enjoying a three-game winning streak.
In its most recent action, Tennessee suffered just its third home defeat of the season when it fell to Arkansas by a 75-65 count on Saturday.
Armani Moore
tallied a double-double with 17 points and 11 rebounds while
Admiral Schofield
added 15 points and nine boards, but it wasn't enough to overcome the Razorbacks hot shooting, especially from beyond the arc.
Meanwhile, Vanderbilt picked up a 74-62 home win over No. 16 Kentucky on Saturday and was led by 20 points from Matthew Fisher-Davis. In the win, Vandy limited UK to just 27 percent shooting in the second half as the Wildcats went 7-of-26 from the field over the final 20 minutes.
The Vols, who started three freshmen on Saturday for the first time since 2007, will look to continue their expanded youth movement with Kevin Punter Jr. and Robert Hubbs III still day-to-day with injuries. Aside from Armani Moore's 14.7 ppg over the last three contests, both Shembari Phillips and fellow freshman Schofield have also averaged in double figures, posting 14.0 ppg and 10.0 ppg, respectively.
Vanderbilt is led by sophomore guard Wade Baldwin IV and junior center Damian Jones, both of whom average 14.3 ppg. Fisher-Davis, a sophomore forward, is putting up 10.0 ppg and forward Jeff Roberson and center Luke Kornet are each flirting with double figure averages at 9.7 and 9.4 ppg. Jones and Kornet along with graduate student and fellow center Josh Henderson all stand at or above 7-0.
In this season's first meeting between the two in-state rivals, Vanderbilt cruised to an 88-74 win at Thompson-Boling Arena. While the Vols are just 39-53 all-time against Vandy in Nashville, UT did pick up a pair of wins over the Commodores in the Music City last season. Tennessee grabbed a 76-73 win at Memorial Gym last February and followed that up with a 67-61 victory at Bridgestone Arena as part of the 2015 SEC Tournament.
Following Tuesday's game, Tennessee returns home for its season finale against Ole Miss on Saturday. The 12:00pm ET/11:00am CT tipoff will be preceded by Senior Day festivities as Moore, Punter, Devon Baulkman, and Derek Reese say farewell to Thompson-Boling Arena.
Inside the Series
Overall: UT leads, 116-73
In Knoxville: UT leads, 70-19
In Nashville: VU leads, 53-39
Neutral Sites: UT leads, 7-1
Current Streak: Vanderbilt has won one
Last Meeting: VU won, 88-74, in Knoxville, 1/20/16
Barnes vs. Vanderbilt: 1-1
Barnes vs. Stallings: 1-1
Noteworthy
Just 181.63 miles separate UT's Thompson-Boling Arena in Knoxville and Vanderbilt's Memorial Gymnasium in Nashville. Tennessee's 116 wins over Vanderbilt are its most over any opponent.
True freshmen have accounted for 40 percent of Tennessee's points over the last three games (82 of 204).
Senior point guard and leading scorer Kevin Punter Jr. has not dressed for Tennessee's last three games, and head coach Rick Barnes revealed on Feb. 22 that Punter has a stress fracture in his right foot. In three games without Punter, UT averages 68.0 ppg.
A Win Would
Give the Vols three wins in their last four trips to Memorial Gym. Make Tennessee 2-3 in SEC rematch games this season. Give UT a 2-2 record in the absence of injured senior Kevin Punter Jr., who is the nation's 12th-leading scorer (22.2 ppg). Prevent Tennessee's first three-game losing streak of the season.
About the Vanderbilt Commodores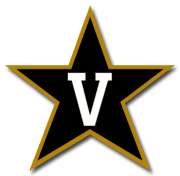 Vanderbilt is 18-11 (10-6 SEC) in its 17th season under head coach Kevin Stallings. The Commodores are riding a three-game win streak after defeating 16th-rank Kentucky Saturday.
The Dores are 13-2 at Memorial Gym, including a 7-1 mark in SEC play. Their lone home losses have come against Dayton (December 9th) and LSU (January 5th). During SEC play, Vandy leads the league in blocks (5.4 bpg) while ranking second in 3-point percentage (.385) and 3-point percentage defense (.296).
Junior forward Luke Kornet averages 9.7 points and 8.1 rebounds against SEC opponents. His 2.9 blocks per game in SEC play lead the league. Sophomore guard Matthew Fisher-Davis has made 42 3-pointers in SEC play and shoots .452 from long range in league games.
Junior center Damian Jones owns the best field-goal percentage in the SEC during league play (.614). Freshman Vanderbilt guard Camron Justice of Hindman, Kentucky, was briefly committed to Tennessee when he was a junior in high school.
Last Meeting with Vanderbilt
Tennessee was unable to counter a barrage of 3-pointers from Vanderbilt as the Commodores picked up an 88-74 victory over the Volunteers at Thompson-Boling Arena on January 20th.
Despite Vanderbilt's significant height advantage, with three players standing 7-foot or taller, the Vols dominated the points in the paint, 34-18. The difference came beyond the arc, as the Commodores hit 13 3-pointers, to just four for the Volunteers. 10 of those 3-pointers for Vanderbilt came in the first half, as it built a 44-23 halftime advantage. UT was held without a 3-pointer until Kevin Punter Jr. hit his first with 8:04 remaining in the second half.
UT did not stop fighting in the second half and rallied to outscore Vanderbilt, 51-44, in the second period.
Punter led all scorers with 26 points, including making 3-of-5 from 3-point range and shooting a perfect 5-of-5 at the free throw stripe. Armani Moore finished with 14 points, while Robert Hubbs III added 10. Wade Baldwin IV led VU with 25 points. Matthew Fisher-Davis scored 18, with all of his points coming on six 3-pointers.
The win was just the 19th for Vanderbilt all-time in Knoxville and marked the first time VU has won back-to-back games at Thompson-Boling Arena since the 1992-93 and 1993-94 seasons.
UT Vols Successful on State Circuit
Since the start of the 2005-06 season, the Vols have beaten every in-state Division I team. Those schools include Austin Peay (1-1), Belmont (3-0), Chattanooga (4-0), ETSU (6-0), Lipscomb (1-0), Memphis (4-5), Middle Tennessee (5-1), Tennessee Tech (3-0), Tennessee State (3-0), UT Martin (2-0) and Vanderbilt (14-8).
During that span, UT is 46-15 (.754) against in-state Division I teams.
Vols Start Three Freshmen
Saturday against Arkansas, the Vols started three true freshmen—point guard Shembari Phillips and forwards Kyle Alexander and Admiral Schofield—for the first time in 317 games; UT started freshmen Wayne Chism, Ramar Smith and Josh Tabb at Florida on February 3rd, 2007.
This year's freshmen combined to score 32 points Saturday. That marked 49 percent of Tennessee's offensive output against the Razorbacks, and it was the most points scored by UT's freshmen this year.
Tennessee has used nine different starting lineups this season. All but one scholarship Vol has started at least four games this season. Sophomore forward Ray Kasongo is the only scholarship player who hasn't started at least once.
Shembari Phillips Maturing on the Fly
True freshman Shembari Phillips is Tennessee's second-leading scorer over the last three games, averaging 14.0 points during that span (35.3 mpg). The Atlanta native has started each of the last six games—the last three as UT's point guard.
He has scored in double figures in four of Tennessee's last seven games, and his 16 points at South Carolina February 24th were a career-high. In SEC play, Phillips owns the second-best 3-point percentage (.406) among league freshmen who have attempted more than 20 threes this season.
Brad Woodson Earns Some Burn
True freshman walk-on Brad Woodson, from Murfreesboro, Tennessee, played 27 minutes over UT's last two games. Prior to last week, Woodson logged just 17 total minutes in five appearances.
His first career points came on a 3-pointer at South Carolina last Wednesday. He was 1-of-5 from long range against the Gamecocks, and he once drew the ire of head coach Rick Barnes for turning down an open shot. Walk-on or not, Barnes wants Woodson to shoot the ball when he has an open look.
Woodson has yet to commit a turnover this season.
Broadcast Information
TV | SEC Network
Play by Play: Tom Hart
Analyst: John Pelphrey
Producer: Trevor Towle
---
Radio | Vol Network
Play by Play: Bob Kesling
Analyst: Bert Bertelkamp
Engineer: Tim Berry
---
Satellite Radio
Sirius: Channel 106 (VU feed)
XM: Channel 191 (VU feed)
---
Online/Mobile
www.UTsports.com
Free audio stream only
www.WatchESPN.com
Free video stream