Written by Sgt. Samantha Stoffregen
1st Brigade Combat Team, 101st Airborne Division (AA) Public Affairs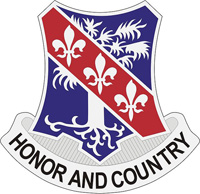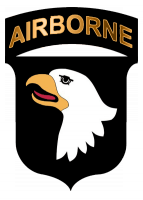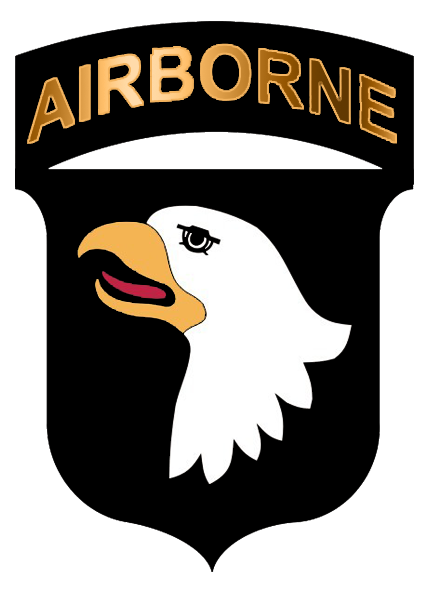 Fort Campbell, KY – Soldiers with Alpha Company, 2nd Battalion (Assault), 10th Aviation Brigade, 10th Mountain Division, flew from Fort Drum, New York, February 23rd, 2016, to assist 1st Brigade Combat Team, 101st Airborne Division (Air Assault) in their brigade field exercise here at Fort Campbell, Kentucky.
"Bastogne" is currently preparing for a rotation to the Joint Readiness Training Center at Fort Polk, Louisiana. Over the last week, the brigade conducted a field exercise to test and validate several functions within the unit, including conducting a battalion level air assault, with the help of the Fort Drum Soldiers, Task Force Phoenix.
First Lt. Michael Bernier, a platoon leader with Company A, 2nd Btn., 10th Aviation Bde. "Voodoo", said his company assisted in ironing out the kinks for operations like the forward arming and refueling point, as well as the air assault prior to Bastogne going to JRTC in April.
"Bastogne did fantastic, honestly from the time we got down here to the time we're leaving, they've been incredibly accommodating of everything," Bernier said. "We were never delayed, [the Soldiers] were ready to go and knew exactly where they were going."
Bernier assisted in the night air assault conducted by Soldiers with 1st Battalion, 506th Infantry Regiment, 1BCT on Sunday at the Suckchon Drop Zone.
"They got on the landing zone and started executing their mission," Bernier said about the "Red Currahee" Soldiers. "In all honesty, that's exactly what we are looking for in ground forces."
Voodoo assisted in the brigade's training because the aviation unit on Fort Campbell, the 101st Combat Aviation Brigade, 101st Airborne Division, is currently on reset from their recent deployment to Afghanistan.
Bernier said they understand 101 CAB just got back from Afghanistan and are on leave, so they were happy to assist Bastogne and give the redeployed Soldier the time off they deserve.
"The time here has been great," Bernier said. "We've had the opportunity to conduct some local training, not associated with the air assault we did. It was beneficial just getting out into unfamiliar air space and working a much more complicated range than what we have back at Fort Drum, not only to myself, but to the company."
Chief Warrant Officer 2 Michael Hoehn, a pilot with Company A said it was a lot of fun, getting to see a new place and seeing how different units operate and seeing their facilities.
Hoehn was involved with a lot of the planning in the days that led up to the battalion air assault.
"We kept busy most days trying to get squared with what the ground unit wanted and for us to get familiar with the local flying area and be able to execute the mission safely," Hoehn said.
Hoehn said from what he saw from the pick-up zone (PZ) operations aspect, everything was really squared away and operations went really smooth considering all the moving pieces involved.
"From my experience, that was probably one of the best PZ set ups we've seen," Hoehn said. "Everybody maintained safety and nobody got hurt; it seemed like everything went really smoothly. We got [Red Currahee] exactly where they wanted to go, at exactly the time they wanted to be there, to the second. 7:00pm right on the money."
Bernier and Hoehn both agreed that working with the fabled Soldiers of the 101st lived up to everything that had heard and they enjoyed the opportunity to build rapport with a unit stationed at a different post.
"It was an honor to come down to the 101st," Hoehn said. "The guys were motivated, they were ready to get after the mission as soon as they got off the aircraft and all that motivation fuels each other. When they are motivated, we're motivated. We feed off each other and that energy. It was definitely a lot of fun."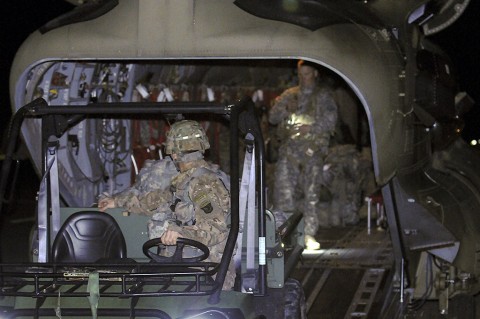 Hoehn added it was a pleasure coming down and working with Bastogne and being able to give them the best Voodoo could do and provide their piece to the mission.
Bernier said integration in air and ground [in air assault operations] is what makes the United States Army so fantastic.
"We are one of the sole armed forces in the world that has that capability at such a grand scale," Bernier said. "Not really knowing who you are going to be working with, but being able to operate with any unit, at any given time, is a huge benefit. The world is developing into a much more complicated reality than what we've experienced in the past, and at any time, we could be called up to operate with any unit, regardless of whether we've had experience with them in the past or not."
The company had a great time with Bastogne, Bernier said. "It was a fantastic opportunity for us to come out and integrate with everyone down here," he said.
"They've been a fantastic unit to work with. If Bastogne ever wants to come up and play in the cold, they are more than welcome to. I'd recommend bringing your snow shoes."