Nashville, TN – Many consumers will utilize credit cards at some point in their life. Despite the conveniences and advantages that credit cards may provide, there are risks associated with their use that may overwhelm consumers and have long-lasting negative effects.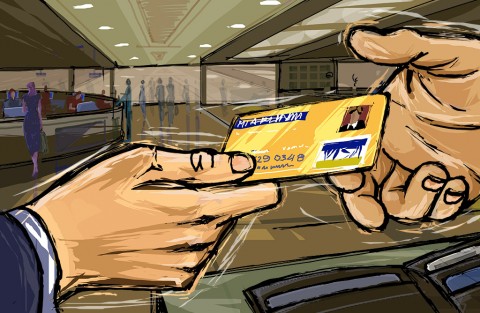 The Tennessee Department of Commerce & Insurance's (TDCI) Division of Consumer Affairs wants to educate consumers on ways to avoid undue credit card stress.
"Tennesseans need to be wise about the use of credit," TDCI Deputy Commissioner Bill Giannini said. "Evaluate your accounts and monitor spending habits often to make sure credit cards are not damaging your financial health."
Utilize the following tips to help build and maintain good credit:
1. Pay your bills on time
Pay your bills on time, every time. One way to make sure your payments are on time is to set up automatic payments. But, you have to watch your bank balance to make sure you have enough money in your account to cover the automatic payments. Also, if you can afford to pay more than the minimum amount, you can pay off your debt quicker. Keep in mind that people with the best credit scores usually are those who pay off their credit cards in full every month.
2. Don't get too close to your credit limit
Credit scoring models look at how close you are to being "maxed out," because the formulas predict that people who are using too much of their available credit may have future trouble with repayment. If you use too much of your total credit lines, you can hurt your credit score. Experts advise keeping your use of credit at no more than 30 percent or less of your total credit limit.
3. Get your free credit report every year
Visit www.AnnualCreditReport.com to get a free copy of your credit report from each of the nationwide credit reporting companies. You can receive a free credit report from each reporting company once every 12 months.
4. Read your credit report and dispute any errors
Identity theft and fraud is on the rise, so it's important to check your credit report and dispute any errors immediately. If you find something wrong with your credit report, write to both the consumer reporting agency and the creditor that provided the information, if applicable, to tell them what you think is wrong and why. Click here to learn more about how to submit a dispute.
5. Be proactive
It's important that you act right away. You do not need to be behind on your payments to ask for help, and many creditors may be willing to help if you're facing a financial emergency.
6. Avoid paying upfront fees to "repair" your negative credit history
There are many places that promise to "repair" or "fix" your credit for an upfront fee, but no one can remove negative information, such as late payments, from a credit report if it is accurate. You can only get your credit report fixed if it contains errors, and you can do that on your own. Watch out for for-profit debt relief companies that:
Charge fees before they settle your debts.
Give a guarantee that they can make your debt go away.
Tell you to stop communicating with creditors.
Visit www.verify.tn.gov to ensure the credit repair company or debt management company is registered with the State of Tennessee. For more consumer tips or to file a complaint, visit www.tn.gov/consumer