Clarksville, TN – The bitter fighting which defined the Civil War ended on April 9th, 1865 when Confederate Gen. Robert E. Lee surrendered the last major Confederate army at Appomattox Courthouse.
But the laying down of arms and the realization of a Union victory did little to quell the fires of hatred in the newly reunited and "reconstructed" United States of America.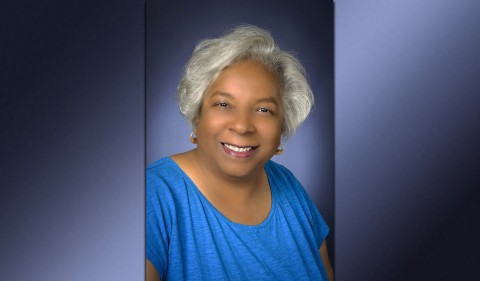 In May 1866, over a year after the war ended, the city of Memphis exploded in a three-day wave of racial violence directed toward newly-freed African Americans.
The devastation was unimaginable: 46 black men and women dead, with 75 more injured. Over 100 black persons were robbed, while 91 homes, four churches and eight black schools were razed to the ground by fire. Women were not spared from the assault, as five women reported being raped.
On Thursday, March 31st at 4:00pm in the Morgan University Center, room 303, Phi Alpha Theta, the National Pan-Hellenic Council and APSU Student Life and Engagement will welcome University of Memphis associate professor Dr. Beverly Bond to campus. Her talk, offered as a part of Women's History Month, is titled "Oh, I am a Woman! I am a Woman!: Gender and the 1866 Memphis Massacre" and it tackles the impact of what is now known as the Memphis Massacre on its female victims.
The lecture is free and open to the public and is a part of a semester-long project, titled "Memories of a Massacre: Memphis In 1866," and coordinated by Bond and Susan O'Donovan at the University of Memphis.
"What I'm looking at are the events that took place from the perspective of how it impacted women," Bond said. "I'm looking at the women who were victimized by robberies, rapes, assaults and the destruction of their houses and property and trying to find a common feature in their stories. I think the most common feature I've found is the connection the women had to black (Union Army) soldiers and the ease with which they could be identified as having some connection to those men."
According to reports, the riot started after an alarm went out that African American soldiers from Fort Pickering, on the south boundary of downtown Memphis, had killed several policemen who tried to arrest a black soldier. In response, Union Gen. George Stoneman disarmed the soldiers and locked them in their barracks, leaving nearby settlements vulnerable to the white mobs that soon attacked women, children and defenseless men.
Five women came forward to testify to the atrocities committed during the riot, standing before a congressional committee in Memphis to detail the sexual assault they were forced to endure.
"These were women just a year or two out of slavery, and they stepped forward to testify and say 'we own our bodies and those men had no right to abuse them in this way,'" Bond said.
Bond has dedicated years to exploring and events of the Memphis massacre – particularly the plight of the women victimized during the riot. A past president of the Southern Association for Women Historians, Bond is an expert in nineteenth-century African American history with a focus on African American women and their experiences.
To learn more about the Memphis Massacre, go to www.memphis.edu/memphis-massacre. For more information on the lecture, contact Dr. Minoa Uffelman at uffelmanm@apsu.edu.
For more information on the APSU Department of History and Philosophy, visit www.apsu.edu/history.