#12 Tennessee (13-18/6-12 SEC) vs. #13 Auburn (11-19/5-13 SEC)
Wednesday, March 9th, 2016 | 8:00pm ET/7:00pm ET
Nashville, TN | Bridgestone Arena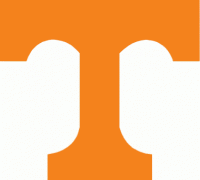 Knoxville, TN – Tennessee meets Auburn for the third time this season when the two teams square off in the opening game of the SEC Tournament on Wednesday night. Televised nationally on the SEC Network, Wednesday's tipoff is slated for 8:00pm ET/7:00pm CT from Nashville's Bridgestone Arena.
The 12th-seeded Volunteers (13-18, 6-12 SEC) head to the Music City looking to make it four consecutive years with an opening-round victory at the SEC Tournament. Last year, the Vols were victorious over Vanderbilt in the second round of the tournament before falling in the quarterfinals against Arkansas.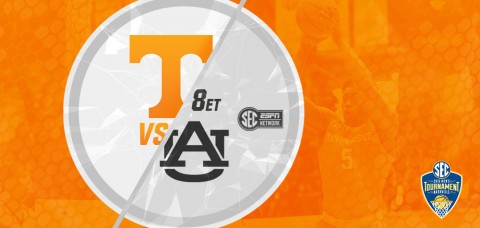 Auburn (11-19, 5-13 SEC) opens the SEC Tournament as the 13-seed for the second year in a row.

Despite their low seeding, the Tigers made a remarkable run last season in Nashville, advancing all the way to the semifinals before falling to first-seeded and eventual Final Four participant Kentucky.

The Vols and Tigers meet for this season's rubber match with each side looking to snap recent losing streaks. Tennessee has dropped four consecutive games to conclude the regular season, while Auburn is winless in its last three. The two teams split the regular season season series with each picking up a win on its home floor. The Tigers grabbed a win in the SEC opener against the Vols, picking up an 83-77 win on the Plains, but Tennessee exacted some revenge a month later with a 71-45 victory at Thompson-Boling Arena.

Both squads head to the postseason without their leading scorers as Tennessee will be without senior guard Kevin Punter Jr. (22.2 ppg), who announced he will undergo season-ending surgery on his injured right foot this week. Auburn, on the other hand, saw top scorer Kareem Canty (18.3 ppg) leave the team in mid-February. Senior forward Armani Moore's 12.0 ppg lead the Vols into this week's tournament, while Auburn is paced by 12.9 points from graduate student Tyler Harris.

Tennessee is 63-51 all-time in the SEC Tournament, including an 8-3 mark in games played against Auburn. The last time the Vols faced the Tigers in the postseason was 2009 when UT picked up a 94-85 victory in the semifinals of the SEC Tournament in Tampa, Florida.
Session 1 Tickets Still Available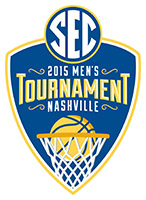 A limited number of tickets for Session 1 of the Southeastern Conference Men's Basketball Tournament are on sale now for $15.00 each. Session 1 will take place Wednesday, March 9th, and feature Tennessee vs. Auburn at 8:00pm ET/7:00pm CT. All seating for Session 1 will be general admission. All reserved books are sold out for the tournament. Session 1 tickets will be the only single session tickets sold.
To purchase tickets, fans can visit www.SECsports.com and visit the ticket page or visit the Bridgestone Arena box office or any Ticketmaster location.
The SEC Men's Basketball Tournament will take place March 9th-13th, 2016, in Nashville, Tennessee, at Bridgestone Arena.
Inside the Series
Overall: UT leads, 76-38
In Knoxville: UT leads, 48-7
In Auburn: AU leads, 27-22
Neutral Sites: UT leads, 6-4
Current Streak: Tennessee has won one
Last Meeting: Tennessee won, 71-45, in Knoxville, 2/9/16
Rick Barnes vs. Auburn: 1-1
Rick Barnes vs. Bruce Pearl: Pearl leads, 3-2
Noteworthy
Wednesday's SEC Tournament opener is the 950th game of Tennessee head coach Rick Barnes' career. His 617 career wins are most among active SEC coaches. Tennessee has won at least one SEC Tournament game in seven of the last eight seasons (lost opening game in 2012).

Kevin Punter Jr. (injured) averaged 17.5 points and had a 7.0 assist/turnover ratio in two games vs. Auburn this season. Though he was held to just three points in two previous games vs. Auburn this season, Armani Moore did total 21 rebounds in those contests (10.5 rpg).
A Win Would
Snap UT's current four-game losing streak, as well as its two-game skid in the city of Nashville. Give UT a 9-3 record vs. Auburn in the SEC Tournament. Set up a second-round meeting with fifth-seeded Vanderbilt Thursday at roughly 3:30pm ET/2:30pm CT.
SEC Tournament History
Tennessee is 63-51 (.553) in 54 all-time previous SEC Tournament appearances. The Vols own the third-best SEC Tournament winning percentage among league schools, trailing only Kentucky (.832) and Alabama (.555). Since the tournament was renewed in 1979, the Vols are 28-36 (.438).
Tennessee has won the SEC Tournament four times, tying Florida for third-most among league schools. The Vols won the event in 1936, 1941, 1943 and 1979. UT has reached the championship games 10 times (third most among league schools), most recently in 2009 in Tampa.
Tennessee has never previously been seeded 12th at the SEC Tournament.
This is the eighth time Nashville has hosted the SEC Tournament. UT is 9-7 in the tournament when it takes place in "The Music City." Tennessee's SEC Tournament record at Bridgestone Arena is 5-5.
Last Meeting with Auburn
The Tennessee Volunteers never trailed the Auburn Tigers at Thompson-Boling Arena on February 9th, 2016, cruising to a convincing 71-45 victory.

Junior Robert Hubbs III led the Volunteers' offense, scoring a career-high 20 points on 7-of-12 shooting and adding five rebounds in 25 minutes of play. It was the first time this season and second time in Hubbs' career that he led the Vols in scoring. He shot 7-of-12 from the field, making his only 3-point attempt. Freshman Shembari Phillips cracked the starting lineup for the first time in his career. The Atlanta, Georgia, native finished with six points and logged then-career-highs in rebounds (6) and minutes (31).

Tennessee's 45 points allowed marked a season-low for the Vols. The opponents' previous low point total was 62 points by Florida Atlantic December 16th. UT's defense held Auburn to 23.7 percent shooting for the game. The Volunteer bench helped fuel UT's offense, outscoring Auburn's bench, 42-9.

During the second half, Tennessee outscored the Tigers, 37-22, behind Hubbs' 10 points and senior Devon Baulkman's six points, including an 11-2 run by UT. Auburn was led by Bryce Brown, who finished with 18 points, and Cinmeon Bowers, who had nine points and 15 rebounds.
Barnes has edge in Third Meeting
In his last 10 conference tournament appearances (2006 to 2015 with Texas), head coach Rick Barnes has led his teams to a 12-7 (.632) record when facing an opponent for a third time in a single season.
Wednesday marks Tennessee and Auburn's third meeting this year; the home team won in both previous games (January 2nd in Auburn, February 9th in Knoxville). This is the fourth straight year that one of UT's SEC Tournament games marks their third meeting against an opponent: Vanderbilt in 2015, Florida in 2014, Alabama in 2013.
Vols vs. Former UT Head Coaches
Tennessee is 4-3 all-time when facing a team led by a former UT head coach. The Volunteers have gone up against teams coached by Don DeVoe (1979-1989), Kevin O'Neill (1994-97) and Bruce Pearl (2005-11).

The first time the Vols faced a former Tennessee head coach was January 17th, 1990, when the Big Orange beat DeVoe's Florida squad 80-75 in Gainesville. The Vols also won the rematch later that season, defeating Florida 75-57 in Knoxville on February 17th.

Tennessee played a home-and-home series with Southern California, coached by O'Neill, during the 2009-10 and 2010-11 seasons. On December 19th, 2009, the Trojans defeated UT 77-55 at the Galen Center in Los Angeles. USC also posted a 65-64 win December 21st, 2010, in Knoxville.

Last season in Knoxville, UT defeated Pearl's first Auburn squad, 71-63. Then in this year's SEC opener, Pearl's Tigers downed the Vols by a score of 83-77 on January 2nd. The most recent meeting saw the Vols post a 71-45 win over Auburn February 9th in Knoxville.
Broadcast Information
TV | SEC Network
Play by Play: John Saunders
Analyst: Jon Sundvold
Reporter: Kaylee Hartung
Producer: Joe Taylor
---
Radio | Vol Network
Play by Play: Bob Kesling
Analyst: Bert Bertelkamp
Enginner: Tim Berry
---
Satellite Radio
Sirius: Channel 145
XM: Channel 190
---
Online/Mobile
www.UTsports.com
Free audio stream only
www.WatchESPN.com
Free video stream
Sections
Sports
Topics
Alabama, Arkansas, Armani Moore, Atlanta GA, Auburn, Bert Bertelkamp, Bob Kesling, Bridgestone Arena, Bruce Pearl, Bryce Brown, Don DeVoe, Florida, Florida Atlantic, Gainesville FL, Kareem Canty, Kentucky, Kevin O'Neill, Kevin Punter Jr., Knoxville TN, Nashville TN, Rick Barnes, Robert Hubbs III, SEC, SEC Network, SEC Tournament, Shembari Phillips, Sirius Radio, Southeastern Conference, Southern California, Tampa FL, Tennessee, Tennessee Vols, Texas, Thompson-Boling Arena, Tigers, Tim Berry, Trojans, UT, UT Vols, Vanderbilt, Vol Network, Vols, Volunteers, XM Radio