UT Athletics Department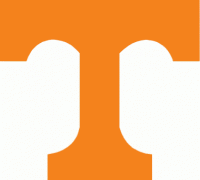 Nashville, TN – The Tennessee Volunteers' tournament run came to an end Friday with an 84-75 loss to LSU in the quarterfinals of the SEC Men's Basketball Tournament at Bridgestone Arena.
After winning its first two games of the tournament, Tennessee (15-19) could not withstand a late-scoring surge by LSU (19-13).
Tennessee and LSU were neck and neck deep into the second half. Freshman Admiral Schofield hit a jumper to tie the game 59-59 with 5:51 left, but LSU answered with a 10-0 run, capped by 3-pointer by Tim Quarterman with 3:26 on the clock.
Devon Baulkman cut the lead to seven points at 76-69 with three free throws with 58 seconds left, but LSU held on for the victory.
Junior Robert Hubbs III and sophomore Detrick Mostella both scored 19 points to lead the Vols with Hubbs shooting 8 of 11 from the field. Baulkman added 13 points.
Seniors Armani Moore and Derek Reese paced the Vols with six rebounds each.
Strong First Half Finish
The Vols had an offensive spike of their own by closing out the first half on a 16-6 run. Mostella hit a jumper to give Tennessee a 33-32 lead into halftime.
Detrick Mostella's Run
Mostella averaged 17.3 points per game during the Vols' three-game stay at the SEC Tournament. Before the tournament, he had only scored more than 15 points in four games this season.
Robert Hubbs III vs. LSU
Hubbs scored 19 points in both the Vols' meetings with LSU this season. In the Vols' 81-65 victory against the Tigers on February 20th, Hubbs scored his 19 points on 8-of-13 shooting from the field in addition to seven rebounds.