Austin Peay Sports Information

Nashville, TN – Austin Peay State University Governors tennis team closed out its nonconference slate with a loss to VCU, 7-0, Saturday at Belmont University.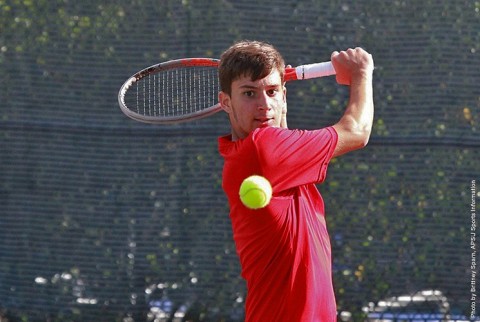 Box Score
Singles
1-Michal Voscek def. Aaron Jumonville, 6-1, 6-1
2-Vitor Lima def. Almantas Ozelis, 6-3, 7-5
3-Daryl Monfils def. Manuel Montenegro, 6-0, 6-3
4-Arvid Noren def. Aleh Drobysh 6-1, 6-0
5-Philip Mobius def. Alex Kartsonis, 4-6, 6-3, 10-6
6-Louis Ishizaka def. Chad Woodham 6-1, 6-2
Doubles
1-Lima/Monfils vs. vs Jumonville/Montenegro, DNF
2-Noren/Mobius def. Drobysh/Ozelis, 6-4
3-Fifea/Voscek def. Mitchell/Karsonis, 6-2
The Governors open Ohio Valley Conference play March 18th at Eastern Kentucky.