Customers Can Access Award-Winning High-Speed Internet and TV Services from AT&T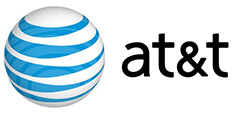 Clarksville, TN – More residents in Montgomery County near Clarksville and east of Indian Mound now have access to high-speed Internet services with the expansion of AT&T1 U-verse® High Speed Internet to more than 480 new locations in the area.
AT&T is making the Internet service available to area consumers and small businesses to provide the most integrated, seamless and smart entertainment experience delivered to almost any screen, anywhere and anytime.
"One of the most significant business multipliers is rapid broadband," Tennessee Senator. Mark Green said. "This investment reflects the commitment of private industry to the continued growth of our community."
"Families and businesses in the area will benefit from these new high-speed connections, and as we debate the state of broadband deployment in Tennessee, I am very encouraged to see the continuing investments in this vital infrastructure by the private sector," Tennessee State Representative Curtis Johnson said.
"I am thrilled to see these new services deployed in our rural communities," Tennessee State Representative Jay Reedy said. "Over the years, the limited remaining areas that lack connectivity to high-speed Internet are becoming fewer and fewer, and as we continue to work to remove barriers to broadband deployment I am confident that we will close that remaining gap."
"I am thankful for the work being done by our state and local elected officials as they strive to remove barriers to broadband deployment in Tennessee," said Melinda Shepard, executive director of the Clarksville Area Chamber of Commerce. "This kind of investment is vitally important as our communities continue to grow and develop."
"The billions of dollars AT&T has invested in our wired and wireless high-speed networks is possible in large part because of the smart, pro-investment policies and pro-business pursuits of Sen. Green, Rep. Johnson, Rep. Reedy, and other state and local leaders," said Kathy Sager, regional director of external and legislative affairs for AT&T in Tennessee. "The hard work being done by the men and women of AT&T is turning our billions of dollars of investments into high-speed connections for Tennesseans all across the state."
AT&T has invested more than $1.2 billion in its best-in-class wireless and wired networks in Tennessee between 2012 and 2014, extending access to high-speed Internet and driving a wide range of upgrades to reliability, coverage, speed and performance for residents and business customers.
As a result of significant investments from private communications companies like AT&T, the vast majority of Tennesseans – 99.1% according to the FCC – now have access to high-speed Internet. Any remaining gap is found in what the FCC calls "high cost" areas. Recognizing the importance of ensuring access in these limited remaining areas, the FCC's Connect America Fund (CAF) was created to provide incentives specifically to address this need.
In August we announced plans to participate in the CAF program to extend connectivity to additional locations in mainly rural areas of Tennessee over the next five years.
As a result of our commitment more than 81,000 rural customers in Tennessee will have expanded access to AT&T's network, with a majority of these areas having access to a high-speed home Internet connection for the first time.
AT&T offers Internet customers a great combination of speed and price, delivering a great value in home Internet service. Additionally, AT&T high-speed Internet customers have access to our entire national AT&T Wi-Fi Hot Spot network, at no additional charge.2
We also offer our award-winning DIRECTV service to eligible locations in the Montgomery County area. When you sign up for qualified DIRECTV programming, you get immediate access to a broad range of TV content on your compatible mobile device through our DIRECTV application, even before we install your TV service, through our "Walk out Watching" program.3
In the home, DIRECTV customers with qualified programming have access to more than 315 channels. DIRECTV offers more than 200 channels in full-time HD, and is the undisputed leader in sports. You can watch the programming you love, live or On Demand and experience it on almost any screen.
DIRECTV On Demand offers access to more than 10,000 movies and shows to high-speed Internet customers with connected set-top boxes, including the hottest new Pay Per View releases available through DIRECTV CINEMA (additional fees apply).
Some customers in the Montgomery County area may also be eligible for AT&T U-verse TV service, a 100% digital service available over our advanced network. In 2015 AT&T U-verse TV was named by Women's Choice Awards
®
as "America's Most Recommended Brand among women for Broadband, Television and Phone Service."
Geographic and service restrictions apply to AT&T U-verse services.
For additional information on AT&T U-verse — or to find out if it's available in your neighborhood — visit www.att.com/u-verse.
1 AT&T products and services are provided or offered by subsidiaries and affiliates of AT&T Inc. under the AT&T brand and not by AT&T Inc.
2 Access includes AT&T Wi-Fi Basic. Wi-Fi enabled device required. Other restrictions apply. See www.attwifi.com for details and locations.
3 Limit 5 shows/devices at once. Channels vary. Access expires at earliest of 14 days/system installation. Data rates may apply. Additional restrictions apply.
About AT&T
AT&T Inc. (NYSE:T) helps millions around the globe connect with leading entertainment, mobile, high speed Internet and voice services. We're the world's largest provider of pay TV. We have TV customers in the U.S. and 11 Latin American countries. We offer the best global coverage of any U.S. wireless provider*. And we help businesses worldwide serve their customers better with our mobility and highly secure cloud solutions.
Additional information about AT&T products and services is available at http://about.att.com. Follow our news on Twitter at @ATT, on Facebook at http://www.facebook.com/att and YouTube at http://www.youtube.com/att.
© 2016 AT&T Intellectual Property. All rights reserved. AT&T, the Globe logo and other marks are trademarks and service marks of AT&T Intellectual Property and/or AT&T affiliated companies. All other marks contained herein are the property of their respective owners.