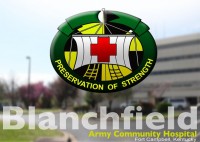 Fort Campbell, KY – The Office of the Staff Judge Advocate and Blanchfield Army Community Hospital (BACH), along with other national, state and community organizations, are leading a massive effort to highlight the importance of advance healthcare decision-making.
Fort Campbell joins the national efforts to support National Healthcare Decisions Day by offering Soldiers, Families, and Retirees the opportunity to initiate or complete healthcare powers of attorney and living wills April 19th from 9:00am to 4:30pm in the Fort Campbell Client Services Office at 2765 Tennessee Avenue.
Free information about advance care planning and advance directive forms will be available for Soldiers, Families, and Retirees.
BACH and OSJA will partner to raise awareness on this day as they provide information and tools for Soldiers, Family members and Retirees to talk about their wishes with family, friends, legal counsel and healthcare providers.
According to the BACH Command Judge Advocate, Capt. Elliot Pernula, "National Healthcare Decisions Day is an opportunity for parents to identify and empower other trusted, responsible adults to make healthcare decisions on their behalf for their children's medical care in situations where they, as a parent or guardian, are unable to do so, such as during a deployment.
It is also a time when individuals can take charge of their long term and future medical care by making decisions regarding the types of medical care they want to receive in the event that they are incapacitated and are therefore not able to make medical decisions for themselves."
Established written advance directives such as healthcare powers of attorney and living wills are interpreted in accordance with local state laws.
"As a result of National Healthcare Decisions Day, many people within our community will have the opportunity to engage in thoughtful conversations with legal counsel about their healthcare decisions and to complete reliable advance directives to make their wishes known."
The goal is to have fewer families and healthcare providers struggling to make difficult healthcare decisions in the absence or guidance from the patient.  With advance directives in place, healthcare providers and facilities will be better equipped to address advance healthcare planning issues before a crisis and better able to honor patient wishes.
For more information about National Healthcare Decision Day, please visit www.nhdd.org