Nashville, TN – The National Weather Service (NWS) in Nashville has issued a freeze watch for Clarksville-Montgomery County which is in effect from late Sunday night through Monday morning.
Freezing temperatures likely Sunday night into Monday morning.
Colder air will begin to move into Middle Tennessee over the next 24 to 48 hours.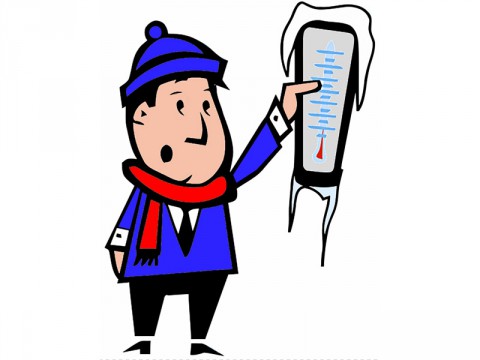 While temperatures are expected to fall into the middle 30s tonight, clouds and wind overnight should keep frost from forming.
However, clear skies and calm winds Sunday night will allow the mercury to fall below freezing.
Temperatures in the upper 20s and low 30s are expected, especially in rural and low-lying locations, so frost will be a major concern.
Freeze watch is in effect from late Sunday night through Monday morning.
Temperatures – 27 to 31 degrees in rural and low-lying areas.
Impacts – given the recent warm spell, frost and freezing temperatures could damage sensitive vegetation.
Instructions
A freeze watch means sub-freezing temperatures are possible. These conditions could kill crops and other sensitive vegetation.
Counties Affected
Bedford County, Cannon County, Cheatham County, Clay County, Coffee County, Cumberland County, Davidson County, De Kalb County, Dickson County, Fentress County, Giles County, Grundy County, Hickman County, Houston County, Humphreys County, Jackson County, Lawrence County, Lewis County, Macon County, Marshall County, Maury County, Montgomery County, Overton County, Perry County, Pickett County, Putnam County, Robertson County, Rutherford County, Smith County, Stewart County, Sumner County, Trousdale County, Van Buren County, Warren County, Wayne County, White County, Williamson County, and Wilson County.