Congressman Marsha Blackburn
7th District of Tennessee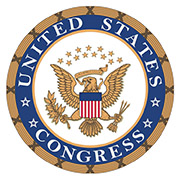 Washington, D.C. – Congressman Marsha Blackburn (R-TN) released the following statement on House passage of H. Res. 639, which authorizes the Speaker of the House to file an amicus brief in the Supreme Court case of United States v. Texas, which addresses the President's unconstitutional executive amnesty programs.
"The President's decision to nullify the immigration laws of this country through executive action hurts our economy, leads to more unemployed American citizens, and makes us less secure. It signals that America is an 'open borders' society with no rules governing entrance except those announced through Royal decree. This is why I fought to twice pass language in the House to end the President's Deferred Action for Childhood Arrivals (DACA) program.
"By continually overstepping his authority against the will of the American people, by continually doing the very things he says he doesn't have the authority to do, the House has taken action to defend the right of Congress to make laws. America is a nation of laws and lawlessness will not stand. It's time to rein in King Obama," Blackburn said.
Congressman Blackburn has relentlessly fought back against the President's lawless amnesty. As part of the Department of Homeland Security Funding bill last year, the House approved, by a vote of 218-209, Congressman Blackburn's proposal to freeze the Deferred Action for Childhood Arrivals (DACA) program.
The House first approved her legislation, H.R. 5272, which would also prevent President Obama from taking future executive actions to expand amnesty for illegal aliens, on August 1st, 2014 by a vote of 216-192.