Written by Staff Sgt. Sierra Fown
2nd Brigade Combat Team, 101st Airborne Division (AA) Public Affairs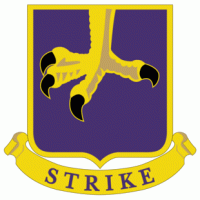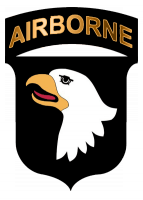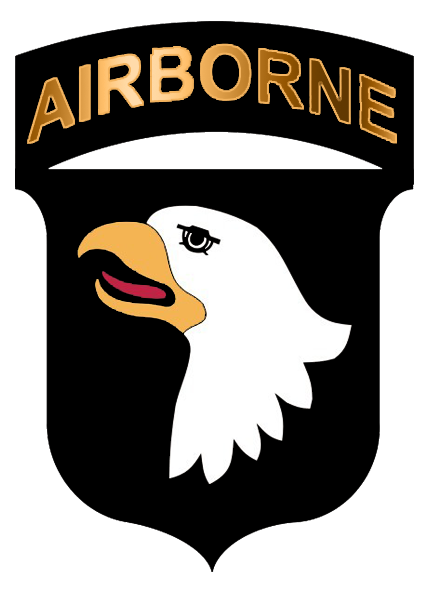 Fort Campbell, KY – On Fort Campbell, Kentucky, home of the 101st Airborne Division, it is not uncommon to witness Soldiers with tabs above the 'airborne' and Old Abe on their left shoulders. From Rangers to Special Forces, these tabs are indicators of those who have gone above and beyond and undergone sometimes gruesome conditions in order to earn these coveted adornments.
For engineers, the ever sought-after sapper tab is a testament to their troop leading procedures, small unit tactics, and mountaineering. A sapper is widely considered an elite combat engineer.
And like many combat centric military occupational specialties, especially ones that produce tabs, male Soldiers overwhelmingly make up the numbers.
Cpt. Erin A. Williams, the chief of operations for the 2nd Brigade combat Team, 101st Airborne Division, has earned the distinction of being one of 70 female Sapper-qualified Soldiers in the entire U.S. Army.
And that's not even the tip of the iceberg for Williams' accomplishments.
In her short eight months with the only infantry brigade combat team she has been assigned to, Williams has broken barriers in a unit that did not have many barriers left to be broken.
She arrived while the brigade was submerged in a planning process for an intensive and rigorous month-long training event and seamlessly integrated into the process. Long nights and even longer days for Williams paid off in the amount of an extremely successful rotation at the Joint Readiness Training Center in Fort Polk, Louisiana – the U.S. Army's premier training facility.
Humble Beginnings
Originally from Allentown, Pennsylvania, a small-ish town located in the southwest corner of the keystone state, Williams does not have your typical 'why I decided to serve' story.
"Basketball," answered Williams when asked the question men and women alike who don a service uniform are often inquired about. "I was recruited by West Point to play."
Looking at Williams, the fact that she was an athlete growing up is blatantly obvious. Standing at a slender 6 foot even, it would only make sense that she played center all throughout high school and college.
"That was my deciding factor, expressed Williams. "I wouldn't have visited the school or decided to join if it wasn't for the fact that I was recruited to play."
An optimist, Williams took the service requirement that came with her education as a way to gain experiences.
"I had the thought that even if I ended up not enjoying the Army, it would provide me with a really good background to have," said Williams. "I wanted something that was a 'hard science' and engineering just flowed nicely."
A self-proclaimed science and math nerd, Williams found herself considering engineering as a major since it dove deep into both facets. She was pleasantly surprised to learn the Army would offer her experiences most civilian engineers couldn't dream of.
"We were are kind of a blanket MOS, if you will," she explained with excitement. "So we can do anything from geospatial engineering to demolitions and small unit tactics. There's also the opportunity to do construction, both vertical and horizontal. In addition, there are a couple unique categories like bridging and plumbing."
Far from a dime a dozen
After the completion of their education, commissioned officers typically go on to attend Basic Officer Leader's Course. This is where officers are officially considered lieutenants, and are taught their respective branch specialties.
Williams, however, was afforded the opportunity to attend the Sapper Leader Course prior to attending BOLC.
With an astounding attrition rate, Sapper-qualified engineers are few and far between – and with reason.
An arduous, fast-paced 28-day course, SLC's requirements combine a multitude of various tasks including but not limited to airborne operations; water-jumping; fast-roping and rappelling; and many additional engineer and infantry skills.
In Williams' particular class, there were over 40 candidates at the start of the course. In the end, only 21 Soldiers successfully completed the course and were "tabbed" in. Out of those 21, only two were females.
"Physically it was the best shape I have been in my life," said Williams. "You have the sleep deprivation, lots of patrolling, carrying really heavy things all day. There's an extensive academic portion in Sapper school, and this is where most people have difficulty completing."
Though one of the most physically and mentally demanding things she has ever experienced, Williams looks back on those 28 days and attributes it to her fast track to the position she holds now.
"It's given me a lot of confidence as a young officer," said Williams. "More importantly, it provided me with credibility. Similar to Infantrymen, those with ranger tabs are sometimes looked at differently than those without."
Williams explained the same holds true in the engineer community.
"I was able to arrive to my first unit with a sapper tab and I think it helped open certain door for me, like becoming a platoon leader sooner than expected."
Soon after arriving to her first unit as a young lieutenant, Williams faced the challenge of transitioning her platoon's capability as construction engineers to route clearance – all before a nine-month deployment.
"We were based out of Camp Leatherneck in Afghanistan, but our clearance area spanned throughout southern and southwestern Afghanistan," said Williams. "I learned an incredible amount during my time there."
And that brings Williams to where she is now. Playing a fundamental role in the operations cell of one of the busiest units in the Screaming Eagle division with just five short years under her belt. Williams is taking the challenges that come with her position as a rewarding opportunity to grow in her blossoming career.
"Working in this position has forced me to build a lot of relationships and juggle a lot of tasks," continued Williams. "From an administrative side, I couldn't begin to explain how much I have learned. All while being heavily submerged in the maneuver functions of a BCT. It's been phenomenal chance for me to learn and grow."
A few good women
The Department of Defense overturned the restriction on women serving in combat roles during a groundbreaking decision in December of 2015. Before then, the United States Army saw its' first two ranger-qualified female Soldiers.
Engineers have allowed females to serve in combat since 1999, albeit only officers. Williams hopes the overturning of this policy will find female NCOs sporting sapper tabs and offered up some sound advice for women who may be weary in serving in these positions.
"If you have the desire to work in a combat MOS, then you need to be willing to work for it," said Williams. "You'll have to put some serious effort into it, but there is no limits to what you can do. In the last year or two, we have really seen opportunities expand for females. My advice would be to acknowledge these opportunities, and pursue them as hard as you can."
Throughout the entirety of her interview, Williams remained extremely humble and only acknowledged her gender when posed a question about it.
"The first enlisted females successfully completing these once male-only basic combat training rotations and the amazing women who have graduated from ranger school – they are just paving the way for more and more opportunities for females in the service."
The same can be said about Williams.