Clarksville, TN – With the After Hours Establishments City Ordinance (Ordinance 41-2014-15) in place to regulate BYOB Clubs, the Clarksville Police Department's Captain David Crockarell, personnel in District 1, and other City Representatives were able to provide evidence to the After Hours Establishments Board to revoke Druski's Bar and Lounge's business permit.
BYOB Clubs or After- hours establishments allow customers and patrons to bring beer, wine, or other alcoholic beverages for on-premises consumption which are purchased or obtained off the premises.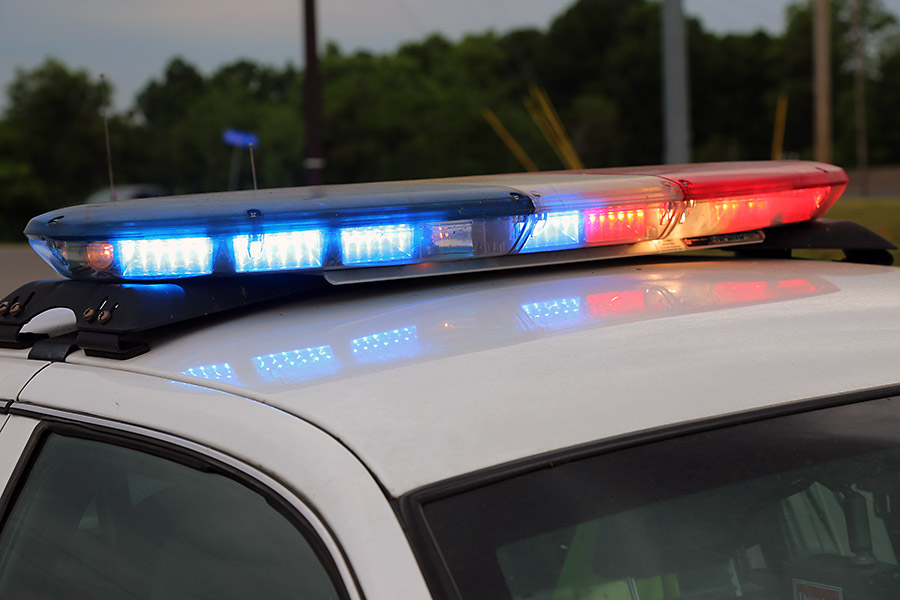 In Clarksville, they are also known to stay open past 3:00am or normal bar hours, but, according to the new ordinance, not operate at any time between the hours of 6:00am and 12:00pm.
Before the After Hours Establishments Ordinance, in July 2014, Club Magic was closed because it was determined to be a Public Nuisance. However, closing Club Magic, even after reports of weapons on scene, shots fired, multiple fights, and gang activity, took almost a year of work and compiling evidence between the CPD and the District Attorney's Office, which led to the new ordinance.
After the new ordinance, Druski's was approved to open on December 21st, 2015. On January 1st, 2016, three 911 calls were made reporting weapons on the scene with shots fired, multiple fights, and an ambulance call stating that an individual inside the bar was "busted up." Two calls came from the owner, Andrew Moore, and one call came from one of his employees. There were three additional 911 calls made in February by the employees at Druski's.
The following are some of their statements to 911 Dispatchers
January 1st: "Our armed security has lost integrity. We have had shots fired."
January 1st: "I have multiple fights, weapons on the scene, I can't maintain them, inside and outside, we can't contain it."
January 1st: "I need an ambulance. Someone's busted up."
February 16th: "We've got shots fired at Druski's. 10-12 shots."
February 20th: "We have a crowd that won't cooperate. We can't control the entrance to the club anymore."
February 28th: "I got fights in the bar outside. I need cops. I am the manager."
The CPD reported the following at Druski's: Weapons, Threats of Homicide, Cocaine Possession, Aggravated Assaults, Multiple Shots Fired calls, Domestic Violence, Weapons while Intoxicated, Marijuana condoned inside and arrests, Subjects Drinking without Identification, individuals arriving at medical facilities severely beaten, and Sexual Battery.
Druski's Bar & Lounge Ordinance Violations
Section 5-1421—PROHIBITED ACTS, CONDUCT:
(e) Engage in or permit any criminal activity on the premises covered by the license, to include but not limited to, use, possession, or sale of illegal drugs.
(g) Engage in or permit disturbances of the public peace (Repeated Disturbances of the Public Peace—two or more disturbances requiring a response by the Clarksville Police Department in the preceding twelve (12) months).
(h) Operate an after-hours establishment without a valid license as required by this chapter or fail to display such license in a prominent place within the licensed premises so as to be readily available for inspection, nor operate the after-hours establishment at any time between the hours of six (6:00) am and twelve (12:00) pm.
(k) Permit of allow any patrons to enter the premises bearing any illegal drug, including the analog of a Schedule 1 or 2 controlled substance, or upon any parking areas, sidewalks, walkways, access ways, or grounds immediately adjacent to the licensed premises.
(q) Operate or permit the operation of an after-hours establishment when the licensee or a manager, as listed on the application, is not physically present within the licensed premises.
Violation of (e) & (k): While in operation, Druski's has allowed the use of narcotics inside the business.
Violation of (g): On numerous occasions Druski's has incidents involving violence inside and outside of the building, to include the use of firearms. There are six separate 911 calls that came from Druski's staff, including Mr Moore.
Violation of (h): Mr Moore/Druski's has failed to display the approved license in a prominent place and has not had the license readily available for inspection while in operation.
Violation of (q): Andrew Moore (owner and listed manager of Druski's) has not been present while the business has been open and failed to follow the After Hours Establishments Board's instructions in properly amending his application, naming an approved manager to be on site while Moore was away.
Finally, due to the After Hours Establishments City Ordinance and Druski's violations of the Ordinance and reported criminal activity, their permit was revoked on Tuesday, March 22nd, 2016—less than 90 days from its approval to operate.
Captain David Crockarell stated, "It is imperative that we maintain control over after-hours establishments, due to criminal activity that can be associated with them. Part of the CPD's Mission Statement says that we are dedicated to providing a safe environment by targeting quality-of-life issues in our neighborhoods, using community-based policing strategies. I feel, in this situation, by taking control of a business that is a public nuisance, we stood behind our Mission Statement."