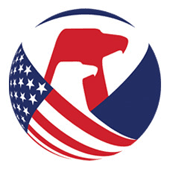 Washington, D.C. – U.S. Consumer Product Safety Commission (CPSC) reports Toshiba is recalling Panasonic lithium-ion battery packs installed in 39 models of Toshiba Portege, Satellite, and Tecra laptops.
The battery packs were also sold separately and also installed by Toshiba as part of a repair. Battery packs included in this recall have part numbers that begin with G71C (G71C*******). Part numbers are printed on the battery pack.
A complete list of battery pack part numbers included in this recall can be found on the firm's website at http://go.toshiba.com/battery
Recall Information
Name of product: Panasonic battery packs used in Toshiba laptop computers
Hazard: The lithium-ion battery packs can overheat, posing burn and fire hazards to consumers.
Consumer Contact: Toshiba America Information Systems Inc. toll-free at 866.224.1346 any day between 5:00am and 11:00pm PT, online at http://go.toshiba.com/battery or at www.us.toshiba.com and click on "Consumer Notices" under the Support heading at the bottom of the page.
Units: About 91,000 (in addition, 10,000 were sold in Canada)
Incidents/Injuries: The firm has received four reports of the battery packs overheating and melting. No injuries have been reported.
Remedy: Consumers should immediately go to the firm's website and click on the battery pack utility link in the first shadowed box on the page. Consumers can also perform a manual check using the laptop and battery pack's model, part and serial numbers. If it is part of the recall, consumers should power off the laptop, remove the battery and follow the instructions to obtain a free replacement battery pack. Until a replacement battery pack is received, consumers should use the laptop by plugging into AC power only.
Sold at: Office Depot, Staples and other electronics stores nationwide, and online at Toshibadirect.com and other websites from June 2011 through January 2016 for between $500.00 and $1,000 for the laptop and between $70.00 and $130.00 for the battery pack.
Manufacturer(s): Panasonic, of Japan
Importer(s): Toshiba America Information Systems Inc., of Irvine, CA.
Manufactured in: China and Japan
About the U.S. Consumer Product Safety Commission
The U.S. Consumer Product Safety Commission is charged with protecting the public from unreasonable risks of injury or death associated with the use of thousands of types of consumer products under the agency's jurisdiction. Deaths, injuries, and property damage from consumer product incidents cost the nation more than $1 trillion annually.
CPSC is committed to protecting consumers and families from products that pose a fire, electrical, chemical or mechanical hazard. CPSC's work to help ensure the safety of consumer products – such as toys, cribs, power tools, cigarette lighters and household chemicals -– contributed to a decline in the rate of deaths and injuries associated with consumer products over the past 40 years.
Federal law bars any person from selling products subject to a publicly-announced voluntary recall by a manufacturer or a mandatory recall ordered by the Commission.
To report a dangerous product or a product-related injury go online to www.SaferProducts.gov or call CPSC's Hotline at 800.638.2772 or teletypewriter at 301.595.7054 for the hearing impaired.