APSU Sports Information

Cookeville, TN – A six-run sixth inning proved enough as Austin Peay State University's baseball team downed Tennessee Tech, 9-4, Sunday afternoon, in Ohio Valley Conference action at Bush Stadium.
The Govs claimed their first road series victory, 2-1, of the 2016 campaign.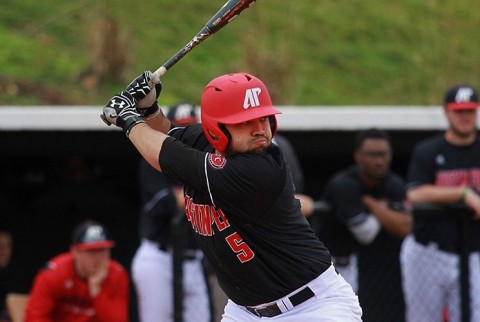 Trailing 3-2 after five innings, Austin Peay (16-10, 8-4 OVC) sent 10 men to the plate in a decisive six-run sixth frame.
First baseman Dre Gleason tied the game with a RBI single, ending TTU starter Michael Wood's outing. Govs designated hitter Alex Robles greeted TTU reliever Kit Fowler roughly, driving a two-run home run over the wall in right field to give APSU a 5-3 lead.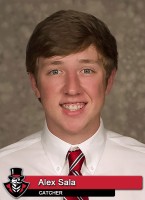 The Govs kept the pressure on as the next two batters reached base.
Catcher Alex Sala singled to center field and right fielder Chase Hamilton scored after a throw from center field to third base got away from the TTU defense, ending Fowler's day. Shortstop Clayton Smithson and second baseman Garrett Copeland each drove in a run off reliever Kyle Godwin to cap the frame with an 8-3 advantage.
Meanwhile, the Austin Peay pitching duo of junior Caleb Powell and senior Jared Carkuff were keeping Tennessee Tech's offense in check. Powell worked in and out of trouble through his 4.2 innings, but was tagged for just three runs while stranding eight runners on base.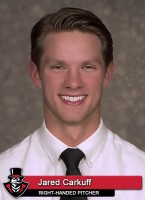 Carkuff (2-0) picked up the win in relief after surrendering one run on two hits and two walks over the final 4.1 innings. He allowed a two-out RBI single in the seventh, but did not allow another run in the contest.
Tennessee Tech (14-12, 6-6 OVC) could not take advantage of five walks and 11 base hits in the contest, leaving 12 men on base. The Golden Eagles finished the day just 2-for-12 with a RBI opportunity in the contest.
Golden Eagles starter Michael Wood (3-1) suffered his first loss after allowing four runs (three earned) on six hits.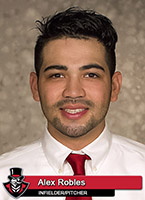 Robles led Austin Peay offensively with a 2-for-5, three RBI day which included a game-tying RBI ground out in the fourth. Second baseman Garrett Copeland went 3-for-4 with two RBI courtesy a pair of run-scoring singles. Center fielder Patrick Massoni also had two hits.
Third baseman Jordan Putzig led TTU's offense with a 2-for-3, two RBI outing after a sacrifice fly in the third and a RBI single in the seventh.
Austin Peay closes its five-game road trip with a 6:00pm, Tuesday contest at Middle Tennessee.
Box Score
Austin Peay (16-10 / 8-4) -vs- Tennessee Tech (14-12 / 6-6)
| | 1 | 2 | 3 | 4 | 5 | 6 | 7 | 8 | 9 | | | R | H | E |
| --- | --- | --- | --- | --- | --- | --- | --- | --- | --- | --- | --- | --- | --- |
| Austin Peay | 1 | 0 | 0 | 1 | 0 | 6 | 0 | 1 | 0 | | 9 | 12 | 0 |
| Tennessee Tech | 1 | 0 | 1 | 0 | 1 | 0 | 1 | 0 | 0 | | 4 | 11 | 2 |
W: CARKUFF, Jared (2-0) L: WOOD, Michael (3-1)
Austin Peay 9
Position
Player
AB
R
H
RBI
BB
SO
LOB
2b
COPELAND, Garrett
4
1
3
2
1
0
1
cf
MASSONI, Patrick
5
1
2
0
0
1
2
pr/cf
WILLIS, Imani
0
0
0
0
0
0
0
3b
SMITH, Ridge
3
1
1
1
0
1
0
1b
GLEASON, Dre
5
1
1
1
0
1
0
dh
ROBLES, Alex
5
1
2
3
0
0
1
rf
HAMILTON, Chase
3
1
1
0
0
0
0
lf
BLACKBURN, Kyle
3
1
0
0
0
1
0
c
SALA, Alex
3
2
1
0
1
0
0
ss
SMITHSON, Clayton
3
0
1
1
0
0
0
p
POWELL, Caleb
0
0
0
0
0
0
0
p
CARKUFF, Jared
0
0
0
0
0
0
0
Totals
34
9
12
8
2
4
4
Tennessee Tech 4
Position
Player
AB
R
H
RBI
BB
SO
LOB
cf
JUNIOR, Alex
5
1
2
0
0
1
1
2b
FARR, Jake
4
0
1
0
1
0
1
1b
JONES, Matt
5
2
2
0
0
1
2
c
BROWN, Chris
3
0
1
1
2
0
0
dh
FLICK, Ryan
4
1
1
1
1
0
0
3b
PUTZIG, Trevor
3
0
2
2
1
0
2
rf
STROHSCHEIN, Kevin
5
0
0
0
0
0
5
ss
GARZA, David
4
0
1
0
0
1
1
lf
PANKRATZ, Josh
3
0
1
0
0
0
0
p
WOOD, Michael
0
0
0
0
0
0
0
p
FOWLER, Kit
0
0
0
0
0
0
0
p
GODWIN, Kyle
0
0
0
0
0
0
0
p
USHER, Jake
0
0
0
0
0
0
0
Totals
36
4
11
4
5
3
12
Austin Peay
Player
IP
H
R
ER
BB
SO
WP
BK
HBP
IBB
AB
BF
FO
GO
NP
Powell, Caleb
4.2
9
3
3
3
1
1
0
0
0
21
25
8
4
94
Carkuff, Jared
(W, 2-0)
4.1
2
1
1
2
2
0
0
1
0
15
18
7
4
69
Totals
11
4
4
5
3
1
0
1
0
36
43
15
8
163
Tennessee Tech
Player
IP
H
R
ER
BB
SO
WP
BK
HBP
IBB
AB
BF
FO
GO
NP
Wood, Michael
(L, 3-1)
5.1
6
4
3
1
3
1
0
0
0
19
22
3
9
84
Fowler, Kit
0.0
3
4
3
0
0
0
0
1
0
3
4
0
0
18
Godwin, Kyle
2.1
1
1
1
1
0
0
0
1
0
8
10
3
4
32
Usher, Jake
1.1
2
0
0
0
1
0
0
0
0
4
5
1
1
18
Totals
12
9
7
2
4
1
0
2
0
34
41
7
14
152